Spring, Texas is a suburb of 54,298 (2010 census) north of Houston. The original town of Spring, now known as Old Town Spring, is located at the intersection of Spring-Cypress and Hardy roads and encompasses a relatively small area of perhaps 1 km.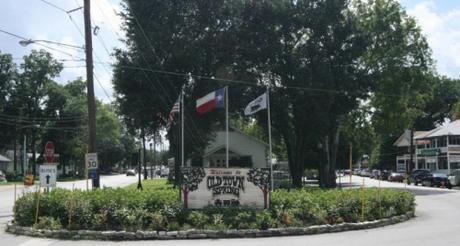 Carol Christian reports for the (Houston) Chron that Halloween eve, Oct. 30, 2015, will be the grand opening of the international Greater Church of Lucifer (GCL) at 310 Main in Old Town Spring.
One of the organizers of GCL's Houston branch is Jacob No. That's not his real name because No says he has to protect his family because "the church and its central beliefs are widely misunderstood."
No proudly said in a phone interview, "We're the first ever of our kind to be very open about this. This is the first building in the history of the church that's open to the public." But he declined to give the exact time, to discourage trouble, because "My main concern is picketers and people with guns. We're getting a lot of hate, but we just want to coexist."
Despite the group's name, No insists that "We are not devil worshipers in any form of the word. We're not a scary people. We're very nice people." Since the name Lucifer is Latin for "morning star" or "bearer of light," No says the Greater Church of Lucifer is really just a "gathering of people of like mind who seek the bearer of light or the light."
The national Catholic group America Needs Fatima has an online petition against the opening of the "church" of Lucifer and in support of locals who abhor the growth of Satanism in their town.
The petition presently has 7,022 signatures. The goal is 35,000 signatures.
Click here to sign the petition!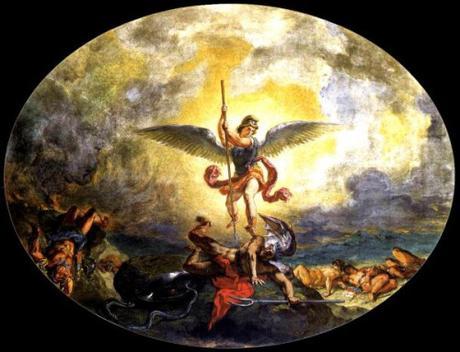 Once again, I ask:
Can you recall a time before Obama became president when evil is as open and in-your-face as today?
See also:
'Minion of Satan' asks to give devil invocation at Florida county commission meeting

Florida city council summons Satan

Florida State capitol approves Satanic 'holiday' display

Florida Senate candidate drank goat's blood in satanic ritual

Detroit goes to the devil

Harvard goes satanic with Black Mass

Satanic Temple wants prayer in school to the Devil

Baby in Pampers commercial makes devil sign

New perversity: body modification to look like the devil
~Éowyn