Well it is that time of year again! Driftwood Brewing out of Victoria BC has brought us their 2017 version of their wet hopped "Sartori Harvest IPA". In traditional fashion I could not find this beer in Vancouver but I did find it while in Kelowna. The beer poured a fruity tropical notes with floral and herbal middle and some pine at the end. The flavour is of mild resin and bitterness, herbal notes, mild hint of malts with mild tropical fruits and a pine finish. The alcohol content comes in at 7%. I was happy to finally really enjoy a bottle of this as the last few years it didn't do it for me. I hope next years batch is as good or better than this version.
Commercial Description: This wet-hopped IPA can only be brewed once a year when, in the midst of the hop harvest, fresh Centennial hops are spirited from Sartori Cedar Ranch near Chilliwack to our Brew Kettle in Victoria. Sartori's fresh hops have a delicious profile unique to the patch of land they cultivate in the Columbia Valley making this limited release singular and remarkable.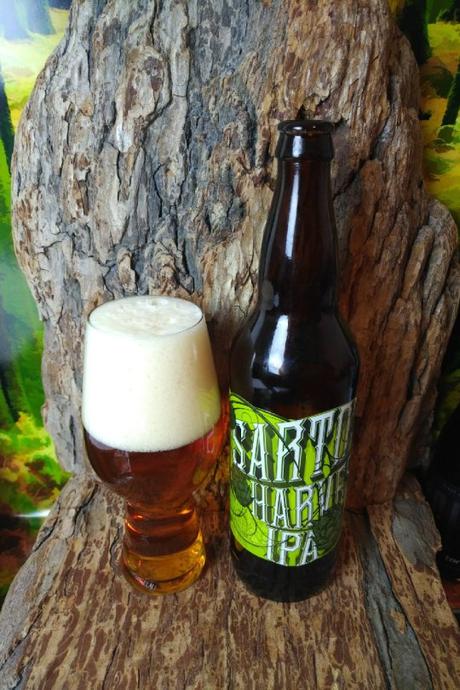 This entry was posted in India Pale Ale and tagged 2017, 2017 version, bc, bitter, bitterness, canada, craft beer, driftwood brewing, fresh hop beer, fresh hopped, herbal, herbal hops, hopped, hops bitter, hops bitterness., indy beer, mild malt, mild malts, mild resin, mild tropical fruit, mild tropical fruits, pine, resin, sartori harvest ipa, tropical fruit, tropical fruits, victoria.