When selecting from an Indian ethnic wedding collection for women the most important thing is choosing the right color of the saree or dress. A flattering color is essential because a good color assortment results in a beautiful looking bride in an amazing wedding dress.


Some people can carry any saree well. Just like our very own Madhuri Dixit. We think she looks her best in Indian wear. And when it is a saree, there is just no comparison.


Manish Malhotra is one of the most magnificent and talented Indian fashion designers. He's a big wig in the Indian fashion industry. He even designs costumes for the film fraternity and stars like Shahrukh khan, Kajol, Soonam Kapoor, Sushmita Sen, Kareena Kapoor Khan, Rani Mukkarji, Karishma Kapoor, Shilpa Shetty, Bipasha Basu etc. And one of the most popular movies he's designed costumes for is 'Main Hoon Na' where Sushmita Sen looked elegant and sensual in his gorgeous sarees.
In his recent collection Manish Malhotra launched his sarees collection where he presented chiffon sarees, net sarees, and georgette sarees.

Style of these sarees was pleated wrap and fish tail. Few of these sarees were mix and matched with full sleeved blouses, sleeve less and half sleeve blouses. Few of these sarees were embellished with thread embroidery, fancy and heavy laces and fancy embroidery. And color combination of the sarees were an assortment of black and zinc, pink and shocking pink, red and black, maroon and skin, pink and light purple, plum, yellow and orange.




 Although the dresses by Manish are expensive but are also of good quality and are trend setters which in turn increases the demand for outfits designed by Manish. His few designer sarees online that are trending are:

·  

The sarees with a dark base, a slight maroon color touch looks wonderful. The golden color printed banarsi material used on the borders of this saree brings out the maroon color. Maroon color blouse with quarter half sleeves looks perfect with this saree.

·  

The skin color saree is also very stylish. The printed fabric is used in this outfit with banarsi lace used on the borders of this saree.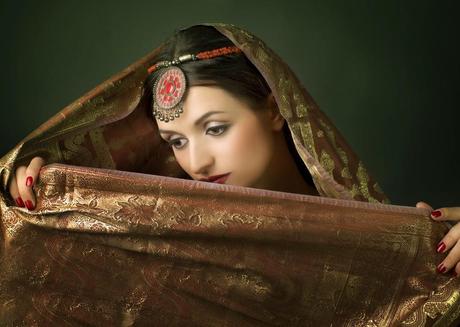 The black color stylish saree with red color work on it looks gorgeous. The usage of red color makes the saree an incredible and attractive designer saree.
·  
The blue and green multi-colour saree with machine work embroidery is very eye-catching. The light green color work is done on the blue part of the cloth and red color embroidery is done on the light green color part. Some black and blue color shiny paisleys are used on the borders of this saree.
Many business houses have drawn inspiration from him, whether it is in terms of material, style or just color schemes and now you can buy sarees online that have that Midas touch to them; however, they won't cost you a fortune.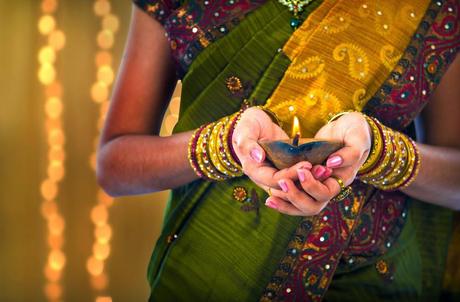 When you want to wear a saree for a function you need a Good Blouse design, because a perfect Blouse Design enhances the look of your saree so you look prettier. Here given below are the finest selected and latest blouse designs of this year. These latest blouse designs  contain celebrity saree blouses, bridal blouse designs, designer lehenga saree  blouse,  Satya Paul Saree Blouse designs, designer sarees online , princess cut designer front and back saree blouse design, Saree blouse designs from Shyamal and Bhumika, Blouse Neck Patterns, designer saree blouse back design, embroidered designer saree blouse designs etcetera.

If you're preparing for a wedding then you need to know about the latest trends for Wedding Hairstyles. In every person's life wedding is one of the most magical moments so they want to look like a true prince or princess, in a girl's life it gets accentuated if you know the latest hairstyles. For every Bride the hair style adds more perfection to the face. So here are few designs which are given here, you can find better hairstyles for Indian brides, us wedding hairstyles, UK hairstyles for brides.


You can tie them up in a braid or make a bun. You can tie a high pony tail or a low pony tail. The design you chose completely depends on the attire you are wearing. If your are wearing a gown; a high tie bun looks beautiful because you have trailing clothes and you tend to wear some accessory on your bun. If you choose to wear a saree or lehenga then a medium high tied bun or a long braid is a good idea because here you add the chunni. If you're a South Indian you will need to braid your hair and wear the golden accessories as is the tradition. Deepika Padukone has adorned this look in the movie Chennai Express where she's worn beautiful South Silk Sarees which have started trending once again and adorned the long braid with golden coin accessories.

Other Saree posts

The contemporary sari

The boho sari


want to look good and feel fab always?? Join us lookingoodfeelingfab.blogspot.in