It's hard to believe it's already the end of February. I can't say I'm upset though. It's been a long month. It feels like we've been suffering through the longest winter ever. I guess in a way we have since we've gotten a year's worth of snow IN A MONTH!
Moving on.
I mentioned SarahOhm.com's Blogger Book Club a few weeks back in a post (and how I forgot about January), and it's that time of the month where we review our books and do our link up! I'm so excited.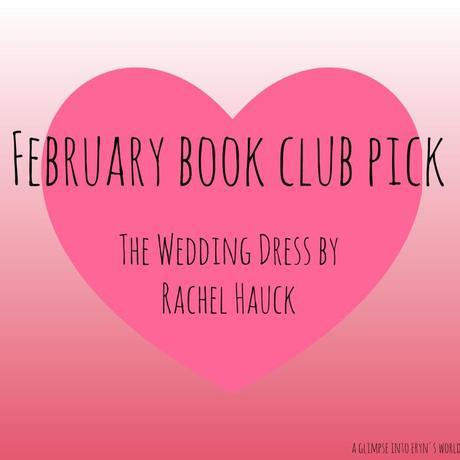 ---
February's theme
A Love Story
What I Read
The Wedding Dress by Rachel Hauck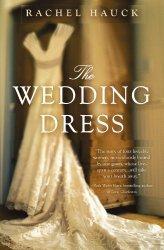 Synopsis (from GoodReads)
Four brides. One Dress.
A tale of faith, redemption, and timeless love.
Charlotte owns a chic Birmingham bridal boutique. Dressing brides for their big day is her gift . . . and her passion. But with her own wedding day approaching, why can't she find the perfect dress…or feel certain she should marry Tim?
Then Charlotte discovers a vintage dress in a battered trunk at an estate sale. It looks brand-new-shimmering with pearls and satin, hand-stitched and timeless in its design. But where did it come from? Who wore it? Who welded the lock shut and tucked the dog tags in that little sachet? Who left it in the basement for a ten-year-old girl? And what about the mysterious man in the purple vest who insists the dress had been "redeemed."
Charlotte's search for the gown's history-and its new bride-begins as a distraction from her sputtering love life. But it takes on a life of its own as she comes to know the women who have worn the dress. Emily from 1912. Mary Grace from 1939. Hillary from 1968. Each with her own story of promise, pain, and destiny. And each with something unique to share. For woven within the threads of the beautiful hundred-year-old gown is the truth about Charlotte's heritage, the power of courage and faith, and the timeless beauty of finding true love.
Why I chose this book
I won't lie. I had this on Nook already. I bought it for 1.99 months ago, and it just sat there. So when I saw the theme was a love story, I figured, why not? I was drawn to this book because of the pretty wedding dress on the cover, and the title. I mean, I'm getting married and anything wedding-related these days perks my interest.
My thoughts
I enjoyed it. It held my interest. Again, probably more so because of the wedding theme then anything else. But I also grew to love the main character, Charlotte. She seemed like someone I could grab coffee with and talk about life. She's fashionable. She could help me find my own wedding dress. And I liked the other little stories woven throughout the book, specifically the significance of the wedding dress. I mean, the book is about the dress, but you come to learn it's so much more than the dress. It's a both romantic and historic. That's all I'm going to say because it's one of those books that it would be easy to give quite a bit away.
It had gotten really mixed reviews. People were sounding off saying it had too many religious undertones, or the book was pushing religion too much.
Now, I'm not a religious person. But I did not find this book to push too much religion. Yes, the characters were religious, but they weren't going to church every 5 minutes and something about Him was not mentioned every other word. So in my book (no pun intended), this didn't push religion. It just had religious characters.
Would I recommend this? Sure. Would it be at the top of my list of books to recommend? No. It was…good. It didn't blow me away. But it wasn't horrible. Mediocre I guess would be the right word.
3 out of 5 stars. A take it or leave it kind of book.

---
Stay tuned for next month's book club pick, and make sure to check out all of my fellow book club member's picks too!
An InLinkz Link-up