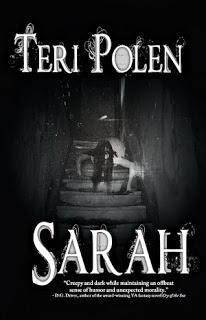 INTERVIEW
Welcome!!  I am so pleased to be hosting you on your tour with Goddess Fish Promotions!  Thanks so much for this chance to learn more about you and your work!
Has someone helped or mentored you in your writing career?
Where I live, every spring there's a book festival – one of my fav weekends of the year!  Along with this book fest, free writing workshops are offered, something I've taken advantage of for many years.  Besides learning all the mistakes I've made in regards to writing and querying, I've connected with other writers and met many published authors, among those C.J. Redwine, author of the Defiance trilogy and Ravenspire series.  She's hosted two writing retreats in the mountains of TN that included writing workshops, critiques, and the opportunity to get away from everything and write, meet with other writers – and the food is fantastic!  I'll be attending the next one in September 2017.
Do you have critique partners or beta readers?
At this point, no, I don't have any critique partners or beta readers – but I'd love to have some!  Both can be invaluable resources to a writer and I'd love feedback before a book is actually published.  If anyone is interested, please contact me!
What was one of the most surprising things you learned while writing your books?
You can't make characters do what you want.  I interview my characters to get to know them better – and they usually surprise me.   To someone who doesn't write, that may sound ridiculous, but when this person is in your head speaking to you, they're real.  In an earlier book I wrote (that will forever remain trunked), one character got himself killed – something I definitely didn't plan. 
What book are you reading now?
I'm always reading more than one book at a time and switch between my Kindle, Nook, and hard backs.  I'm currently reading The Bone Witch by Rin Chupeco, she writes amazing YA horror, The Bear and the Nightingale by Katherine Arden, and The Dark Army by Joseph Delaney, both new authors to me.  My TBR pile is towering – if you don't hear from me for a while, check underneath the pile. 
What are your favorite TV shows?
I'm a die-hard Walking Dead and Fear the Walking Dead fan – my son and I watch every Sunday.  Besides that, American Horror Story, The Americans, Survivor (since the first season it was on), Gotham, House of Cards, Modern Family.  I'm still mourning the series finales of Lost, Sons of Anarchy, and Justified – don't know if I'll ever get over losing them.
What do you do to unwind and relax?
Read – of course, yoga, and work out.  When I'm at the gym, my focus is on the workout and it gives my brain a reprieve from everything rolling around inside – I'm able to put it all on the backburner for a while.
What songs are most played on your Ipod? 
Great question!  My sons' friends have always been surprised at what I listen to – not the typical 'Mom' music.  Lately it's been Falling Apart by Papa Roach, Unsteady by X-Ambassadors, My Name Is Human by Highly Suspect, and Get Hurt by The Gaslight Anthem.
Thanks so much, Laurie, for having me on your blog today and helping to promote Sarah!
ABOUT THE BOOK
Sarah
by Teri Polen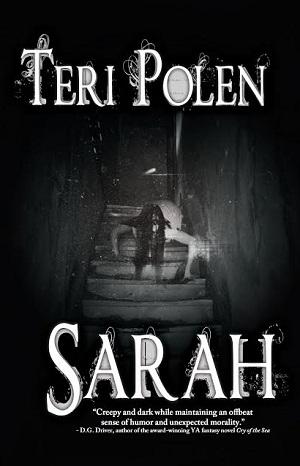 GENRE
: YA horror/thriller
BLURB:
Seventeen-year-old horror fan Cain Shannon thought helping a ghost find her killers would be the supernatural adventure of a lifetime.  Now, he just hopes to survive long enough to protect his family and friends from her.
A bet between friends goes horribly wrong, resulting in Sarah's death.  When she returns to seek justice against those responsible, Cain agrees to help her.  But when he discovers Sarah has been hijacking his body, he realizes she wants retribution instead of justice.
Terrified of what could have happened when he wasn't in control, Cain commands Sarah to leave his house - but exorcising her isn't that easy.  She retaliates against her murderers in bloody, horrific ways, each death making her stronger, then sets her sights on Cain.  With the help of friends, Cain fights to save himself and his loved ones and searches for a way to stop Sarah before she kills again.
EXCERPT
"So, not only is she a body-snatching, man-hating ghost with breathtaking anger management issues, she's also a compulsive liar? Do you think there are support groups for ghosts? Is that a thing?"
After having Finn as my best friend for over ten years, you'd think I'd know how his mind worked and nothing that fell out of his mouth would surprise me. But you'd be wrong. He was completely unpredictable at times, but I could always count on him for an honest answer or opinion. Weird and out of left field occasionally, but honest. And highly entertaining. "So, you're suggesting we get Sarah into therapy? Maybe having an intervention?"
"Seems like it would make her afterlife a little more pleasant, don't you think? I mean, we're talking a long period of time here, right? Maybe if she interacted with more ghosts, she'd learn to fit in better, make some friends. Stop living in your body. Just saying."
AUTHOR Bio and Links: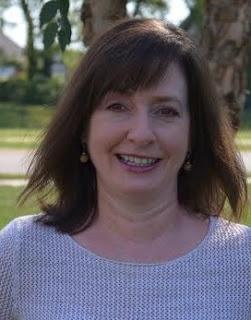 Teri Polen loves horror, sci-fi, and fantasy books and movies.  She fangirls over The Walking Dead, Harry Potter, and anything Marvel-related.  She lives in Bowling Green, KY with her husband, sons, and black cat.  Visit her online at www.teripolen.com.




Twitter: https://twitter.com/TPolen6

Website: https://www.teripolen.com/

https://www.facebook.com/TeriPolenAuthor/

https://www.amazon.com/Teri-Polen/e/B01MYOUA6V/

https://www.goodreads.com/author/show/16114393.Teri_Polen




GIVEAWAY




Teri Polen will be awarding a $25 Amazon/BN GC to a randomly drawn winner via rafflecopter during the tour.


a Rafflecopter giveaway