The Wirral really is one of my favorite places in the Northwest. We were actually lucky enough to get married here ourselves, at the historical Hillbark Hotel in Frankby! But enough about me…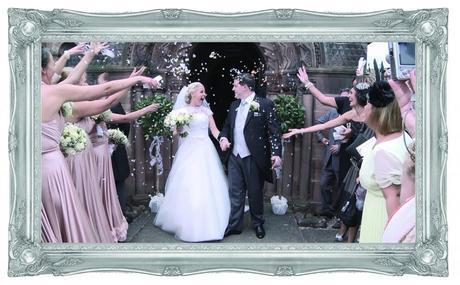 I've been eager to share this wedding with you as it really is beautiful, gorgeous and romantic in so many ways and I'm pretty sure you'll get a little teary watching it. It's not just me that thinks that either as Claire at English Wedding featured this on her wedding blog with the title 'A wedding film to make you cry' (click here if you'd like to read it).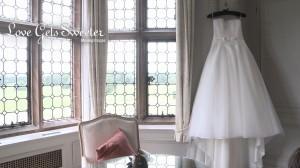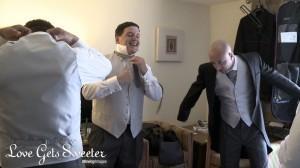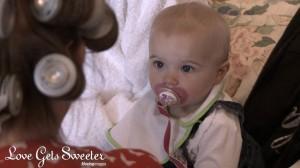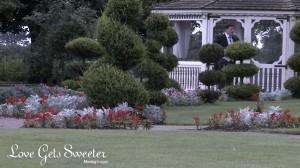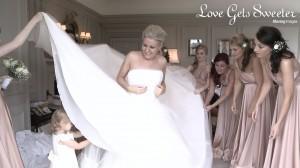 Sarah and Derek really are the sweetest couple. I literally 'Ahhh' out loud whenever I watch their films! This gorgeous couple are childhood sweethearts too and their proposal story on English Wedding will melt your heart, I promise! There were plenty of jokes throughout the day about why Derek took so long and how they can never be accused of rushing in to things. The wait seemed worth it and I could feel myself getting emotional stood at the back of St Georges Church watching them say their vows to each other. It wasn't just the fact that Derek got a little choked up saying his vows but just seeing them looking adoringly at each other really got to me! The huge applause they received from their family and friends when they kissed shook the church and even the chauffeurs outside could hear it!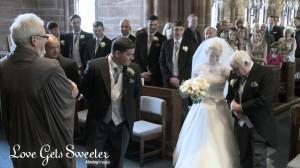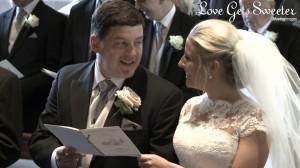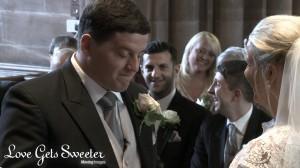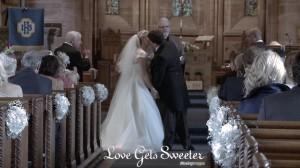 That amazing atmosphere was there throughout the day and it was amazing to be able to capture such excitement and laughter. There are so many memorable moments for me that I wouldn't know where to start…my favourites would have to be seeing the Groom's face when his wedding present was revealed (a white Mercedes from the Bride)…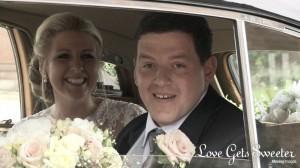 The Singing Waiters (I haven't stopped raving about them)…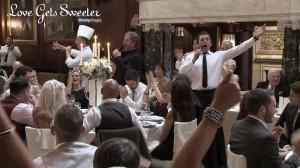 The entrance to Rocky before the speeches and watching the adorable couple enjoy their first dance together and singing to their friends. You know what, you can see all the best bits in this wedding highlights clip…
Click here to view the embedded video.
The official wedding photographs from this gorgeous wedding are on Chapter Photography's Blog here.
Wedding Photographers – Evie and Jamie at Chapter Photography
Wedding Dress – Stewart Parvin at Aphrodite Bridal
Hair and Make Up Artist – Make Up by Lara
Wedding Florist – William & Ben­jamin florist
Wedding Catering – Bar­retts Cater­ers
Entertainment/ Wedding Bands – The Three Waiters, Richie Dews and The Coolers