I'm now less than a week away from my estimated due date, waiting for the birth of my second child, and I've just finished this huge 3-panel panorama painting!
It's 20″ x 60″ (each panel is 20″ x 20″) Oil on Canvas.
I wanted to paint the magical feeling I have in my life right now, on the cusp of a pivotal moment. I chose a palette of lovely cool blues, greens and violets, to represent fresh night air, green living things, and the glittering diamond effect of a star-strewn sky.
It's called Sapphire Eclipse.

Here are close-ups of the 3 separate panels.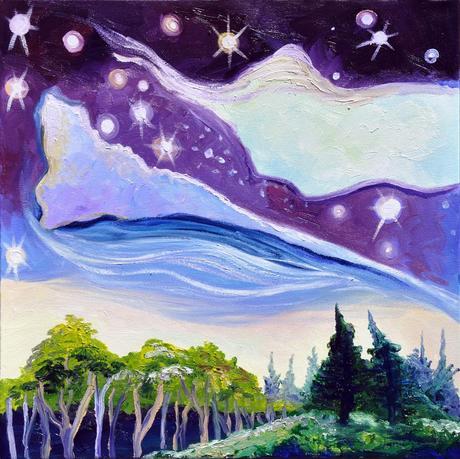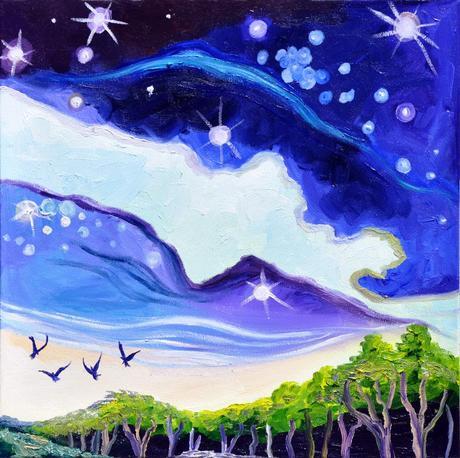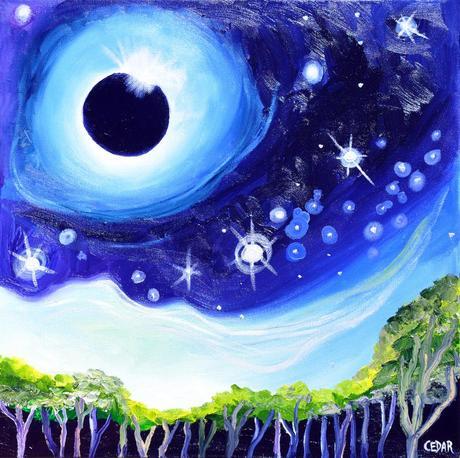 Some details that I especially love. The eclipse itself: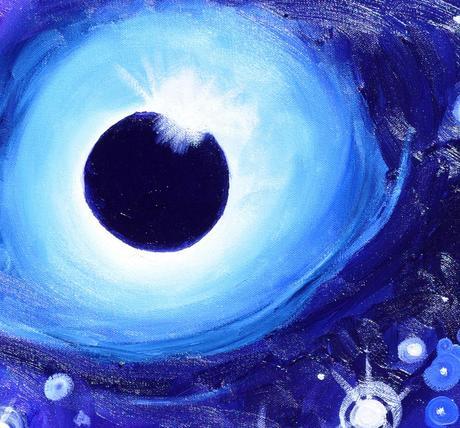 This little cluster of trees, dreamily backlit: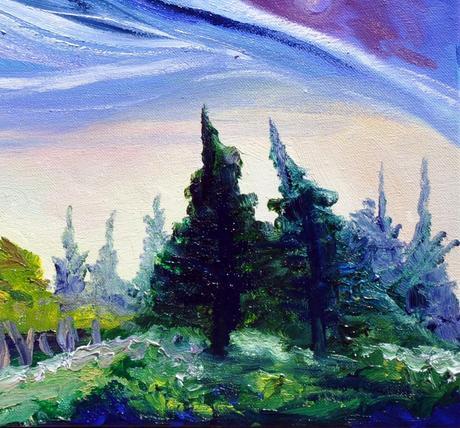 And the 4 birds in flight. To me, they symbolize my family, soon to be 4 of us–Our 4 spirits flying together through life. (Corny, I know, but hey it's my painting.)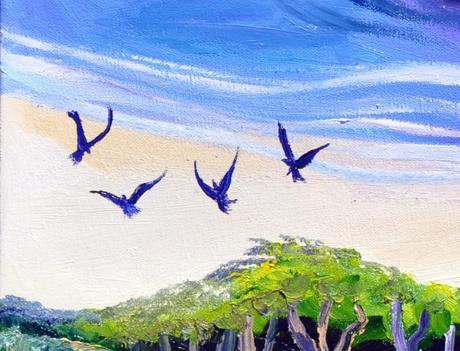 Here's what this painting looks like in a room: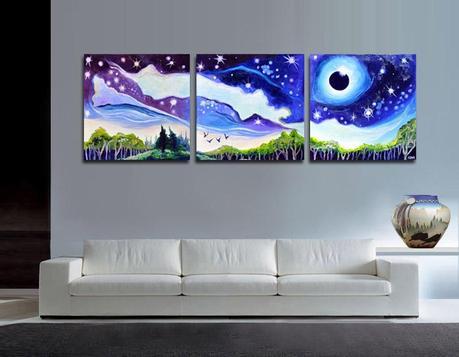 I probably won't update again until sometime after Baby's arrival, then I'll be on maternity leave for a few months and will return to my work in a gradual way. So if you don't hear from me, I'm still here, just preoccupied! And as always you may email me with any questions or comments, and I will reply as I'm able.
Wish me luck as I embark on the next phase of the adventure that is motherhood!