It's no secret that I'm really excited about Christmas. So when the kids and I were invited along to be VIP guests and have a sneak preview of the Santa's Grotto at the St Enoch Centre, I was delighted!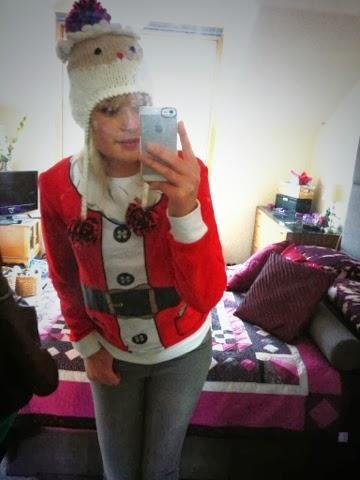 I thought I would dress for the occasion, and so stuck on my new Santa jumper and hat from New Look!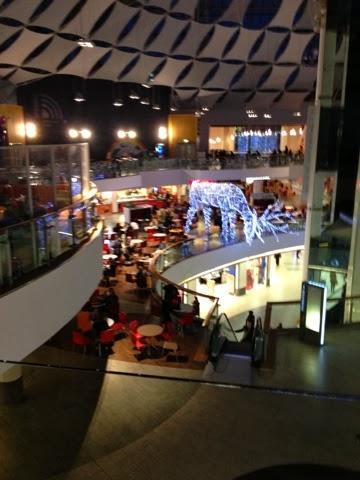 The center looks really Christmassy and I love the gigantic fairy light reindeer that are dotted about the levels.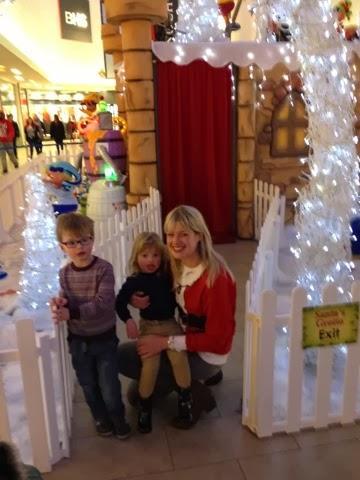 The grotto is really easy to find and is on the first level outside Debenhams. 
It's open daily from 8th November until 24th December and it costs £4.50 to visit Santa and receive a gift. Unlike other grottos that we've been to, I thought the gifts were well considered and we'll actually use them. I won't share what they are here in case I spoil the surprise if you go. A digital photograph to remember the experience is £5. Santa was really friendly although the littlest took some time to warm to him, hence her shy expression in the pic below! By the end when we spotted him at Hamleys she was waving at him wildly and shouting 'Santa, it's Santa' - cue my impression from the movie Elf! (Does everyone else watch Elf when they put there tree up? It's one of my traditions each Christmas!)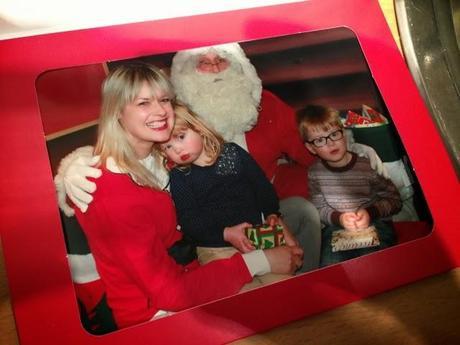 You can book your visit in advance online at www.st-enoch.com.
We then were whisked to Hamleys to have a look at the top 10 toys for this Christmas.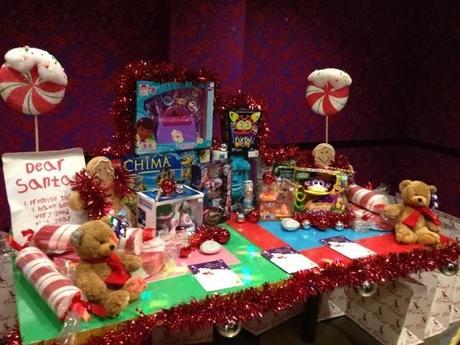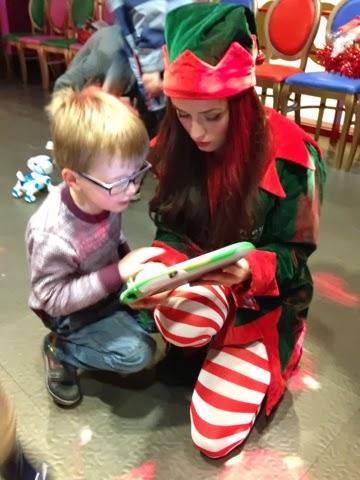 Eldest being shown the LeapFrog LeapPad by Santa's elf, £90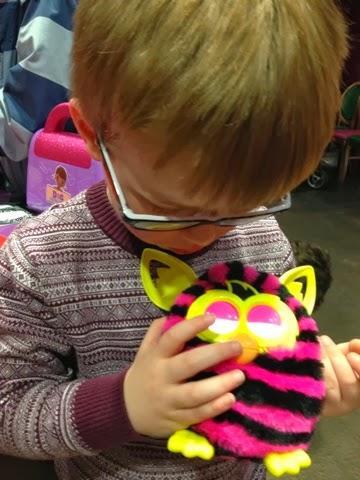 The Furby Boom Stripes, £60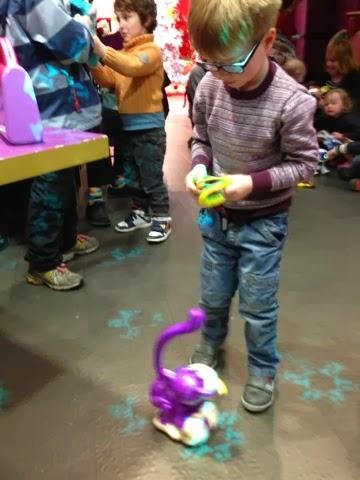 Chasin' Cheeky monkey - race him around the room and toss the rings onto his tail, grab his banana and watch him do a victory dance! £25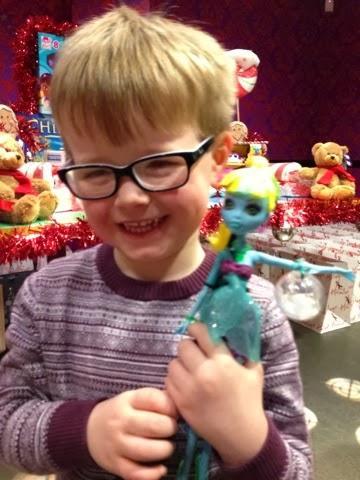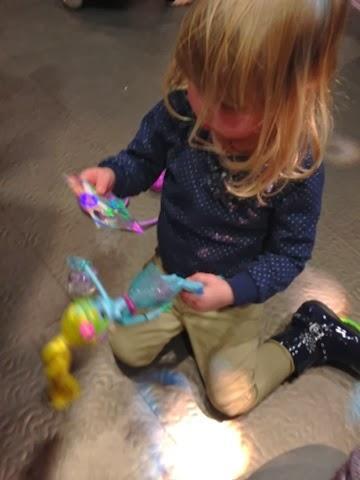 The Monster High doll was a big hit with both the little ones. Dolls are £17 each.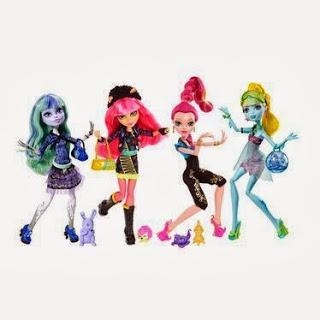 The kids weren't that taken with the robot dog, Teksta Puppy, for £64. But I rather liked it and think aside from the Lego (always a winner!), it was my favorite toy!! It's a life-like robotic puppy that responds to your voice, physical gestures, lights and sounds. I put my hand out and said something to it, and it walked right over to me....cute!!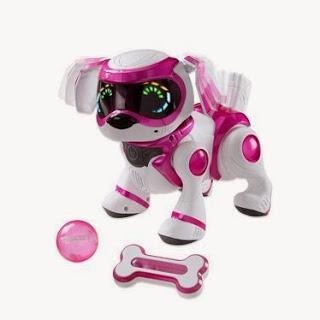 Maybe it should go on my Christmas wish list!
The Hamleys staff are so helpful and I'm always impressed when I visit the store. The selection of toys is also amazing! I could get lost in there for hours browsing it all.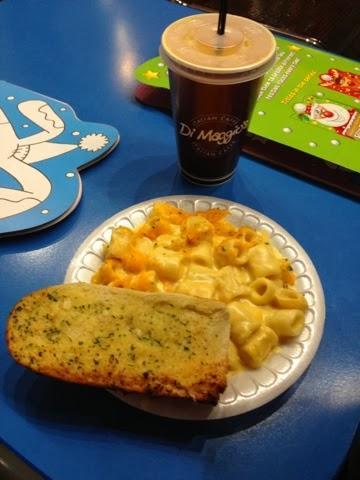 After Hamleys we hit the Food Court. Food Court meals to me are always MacDonalds or Burger King. I didn't realize there was a Di Maggio's in the St Enoch Centre, so the kids and I had some macaroni cheese, pizza and garlic bread after our Santa visit. I actually enjoyed it and the kids wolfed the pasta. Thumbs up from us!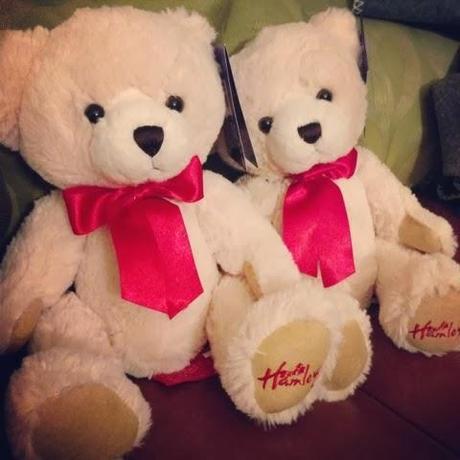 We had a complimentary visit to the grotto followed by a meal in the Food Court and took home a goody bag. Opinions are my own and are, as always, honest.