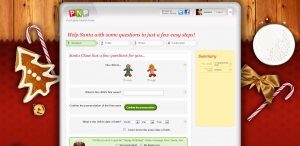 Creating Your Personalized Video from Santa
Make the holiday season pure magic with a personalized phone call from Santa!
You read that right. The hot chocolate drinking, toy making, cookie chompin' big guy at the North Pole can make a call to your kid–with the Portable North Pole Network.
A Call from Santa
For the last five years, folks in the know have turned to this charming online destination to purchase phone calls (and then some) from Santa for their kids.
This year, I was lucky enough to try a different option. Still personalized, I got to "fill in the blanks" and help add in some personal elements to help create a sweet little video from Santa for our oldest, otherwise known as Kid #1.
I had to put in his name, date of birth, as well as where we lived. Then it changed gears, asking what he wanted for Christmas (Legos were actually an option on it) as well as how I would describe him (clever and intelligent).
A Personalized Video from Santa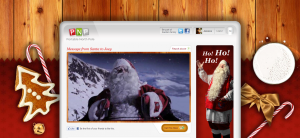 Portable North Pole Video: Santa Claus is Coming to Town!
Then came the really fun part!
The Portable North Pole console asked for a series of specific photos. Of course, it's optional, but it really adds to the fun! It asked for a photo of our son, then it asked for specific images that related to topics like a vacation or a birthday. It also wanted one of our home. Again–optional.
Finally, it requested the photo of a favorite pet or animal. Of course, I had to choose one of our big giant ginger kitty: Charlie, aka Chuckles.
That furry feline hasn't left our son's side since we brought Kid #1 home from the hospital after he was born. In the video? His image has a special place…right near those of Santa's prized reindeer!
Christmas Magic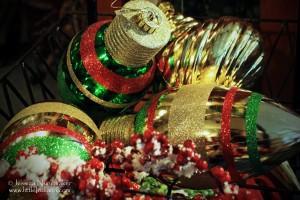 Combined Talents Home Decor: Huntingburg, Indiana
In our home, Christmas isn't about presents. Our kids would agree that the Christmas Eve Candlelight Service has a magic like none other…but we also enjoy and embrace the family traditions that surround Santa.
Services like the Portable North Pole Network offer a different way to make lasting memories and ensure a very Merry Christmas without a boatload of material things. Just the way I like it. If you need a new cookie recipe to test on the big guy? I can help with that, too.
Team Mom members like me had the chance to snag a freebie call from Santa–and a video. My opinions, however, remain mine and mine alone.
Find pictures in Indiana on my Flickr photostream or on the new little Indiana Tumblr blog.
Just don't forget to tell 'em that  little Indiana sent you!
Don't miss a moment. Subscribe to little Indiana and receive instant updates to stay on top of everything "little."
little Indiana: Where to Stay, Play, and Eat in Small Towns in Indiana. Discovering Indiana's best small towns! Now get little Indiana on your Kindle.