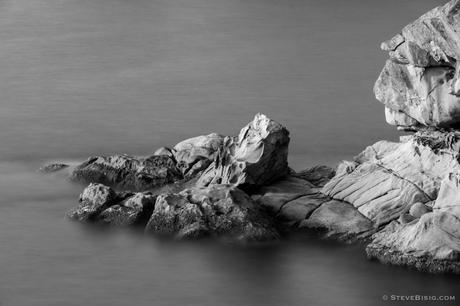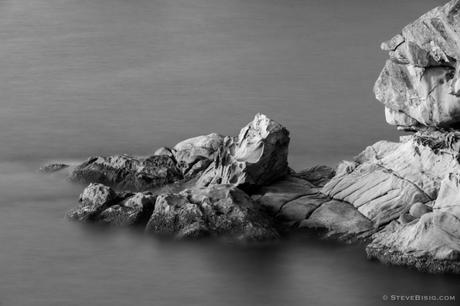 I love Steve G. Bisig's photo for two reasons. It's in black and white and the composition is perfect. The rock on the right also makes me think of an old man with his eyes closed.
From his website: "A long exposure fine art black and white photograph of sandstone formations at high tide along the coastline at Larrabee State Park in Whatcom County near Bellingham, Washington."
The photo is part of Steve's Pacific Northwest black-and-white seascape photography series. You can see everything here.