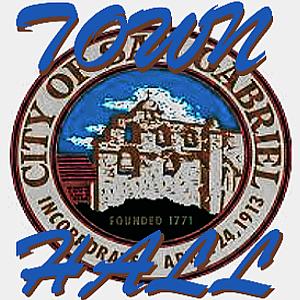 San Gabriel city and school officials hosted a town hall meeting on Wednesday, Jan. 30, at Roosevelt Elementary School, updating residents on school safety standards and other community concerns.
The theme to this fourth in a series of town halls was "Strengthening Community: The Bonds that Bind Us."
Wednesday night's meeting was a "less formal, but more informational" public meeting for the 40-plus people in attendance, according to Councilman John Harrington, who, along with the support of the City Council, initiated the idea for a community forum for San Gabriel.
Most of the night's discussion involved San Gabriel Unified School District Superintendent Dr. David Yoshihara's presentation on school safety. He spoke on district wide standards and expectations, as well as student supervision and monthly drills that include earthquake, fire and lockdown.
"We do take those very seriously," Yoshihara said of the drills in response to the Newtown, Connecticut tragedy that took place on Dec. 14, 2012. "Every time we do conduct a drill we learn something new, and we use that information to go back and make adjustments in regard to making sure our kids are safe."
The Superintendent also emphasized the importance of the district's close working relationship with the service of the San Gabriel Police Department. "Since the events in Newton, they continue to work closely with our schools," he said. "The schools have commented on more than one occasion. I've heard from parents and staff that they appreciate their presence on our schools' campuses."
San Gabriel Police Chief David A. Lawton explained further the school drills that involve "active shooter training," that is, responding to an armed assailant on a campus.
"We have specific protocol about how we respond to that, and we provided that information to the schools so they are not surprised by the things we do when we get there on a scene like that," Lawton said. "There's things we've talked with the school district about indicators that they should be on the look out for – so, there's some things that they receive training and look for."
After the presentation, residents at the forum contributed various community updates, including a plug for the upcoming Mission Play, which former school board member Lee Freeman was excited to announce.
"The play will show some of the history of San Gabriel Mission days and current days," Freeman said. "I was so swept away listening to a presentation about it that I dusted off my wallet and bought tickets today."
The Mission Play, which will be presented as a new version of the California classic, is about four unwitting travelers who witness Father Serra lead the Franciscan Friars in the struggle to bring their faith to an unfamiliar land.
The play will be performed at the San Gabriel Mission Playhouse, 320 S. Mission Drive in San Gabriel, from Apr. 5-7, 2013. For more information, visit http://www.missionplay.org or call (626) 869-7328.
San Gabriel Unified School District Governing Board President John Eccleston also invited the public to attend the Governing Board meeting on Feb. 5, which includes the district's Budget Study Committee Updates. The public meeting begins at 5:30 p.m. and will be held at the district's Board Room, 408 Junipero Serra Drive in San Gabriel.
Participants in the community conversation also sought to take ideas and questions from the community back to their respected members of the City Council or School Board for further discussion.
The participants in the forum included Councilwoman Juli Costanzo, School District Governing Board President John Eccleston, Councilman John Harrington, and School District Governing Board Vice President Philip Hu.
For more information on the town hall meetings, contact the City of San Gabriel at (626) 308-2805, or go online to www.sangabrielcity.com.