For football fans, the Super Bowl is almost here. For the rest of us, really fun commercials, a half-time show, and the excuse to eat guacamole is almost here! Last week I gave some Baltimore Ravens wedding inspiration, so it's only fair that this week I showcase the 49ers.
With their red and gold color palette (or team colors as sports people like to say), the 49ers are a perfect theme for a holiday wedding. This inspiration board from "Groom Sold Separately" shows why.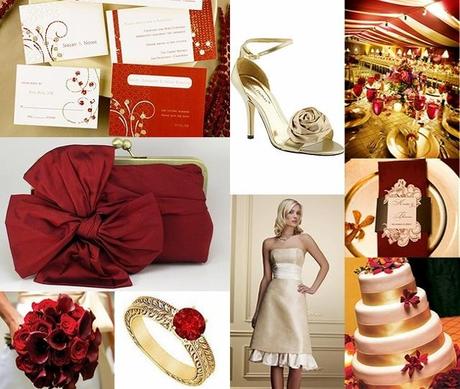 AJ's Moonlight Bakery did this Chargers vs 49 ers cake for a mixed marriage. You could adapt the idea for your own team rivalry, or make both helmets the same team.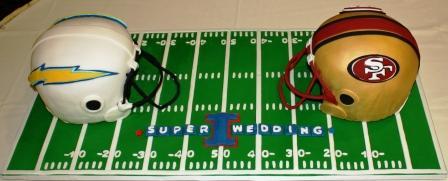 Personally, I'm going to suggest that you skip this strange idea for a wedding photo, but it did earn the couple tickets to a game.