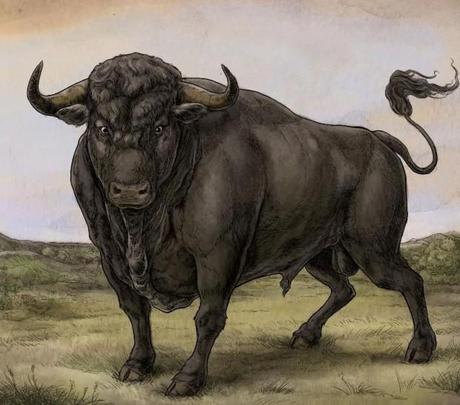 San Fermin – Daedalus
SoundCloud
Despite having a few rough edges, the self-titled debut from San Fermin has a lot to offer in both its present incarnation and future prospects. The chamber pop ensemble is the brainchild of multi-instrumentalist Eliis Luwig-Leone, whose delicate balance of indie, folk, neo-classical and singer songwriter fare has resulted in a record that boasts quite a few beautifully layered compositions — some of which ("Renaissance", "Oh Darling" and "Methuselah" in particular) have a tremendous, long-lasting effect.
Named after the spanish festival best known as the running of the bulls, San Fermin doesn't really exhibit the frantic speed, devastating power or increased fear one might expect from the namesake. In its place, though, you have quite an eclectic and occasionally very emotive collection of songs. The outfit's first record presents a pretty fluid sliding scale of tone — one moment, it can be firmly in triumphant, joyous territory, the next it can decline to a more sombre, melancholic position. A little scattered and bi-polar perhaps, but it opens up the record and gives it a larger feel. This is, of course, emphasized by Leone's instrumentation. From swelling strings to brass work that slightly riffs off the rails, the musical lifeblood of San Fermin is flowing freely and pumping into a pretty big heart. That being said, the band's baroque sound and robust instrumentation is simply the meat on top of the sonic skeleton — the most pointed aspect of interest falls into the lap of not one, not two, but three vocalists!
Jess Wolfe and Holly Laessig from the group Lucius essentially tag team to provide a more spectral and ethereal vocal presence, whilst Bill Callahan's gravely Matt Berringer-esque voice adds both depth and weight to the album. Unifying and interchanging with one another in a pretty seamless fashion, this holy trinity of voices sees a potentially messy idea transpire into something really quite effective.
There are a few loose threads hanging from the album's fabric, and despite a grand idea at its core, its not quite fully formed yet. Despite this, the album remains a thoroughly enjoyable experience, and there are big chunks of San Fermin's first outing which are pretty fantastic. With further sculpting, I have a funny feeling this off-beat group could very well blossom into something rather special.