Next week I'm taking part in a group show in San Diego. If you're local to the area, please come out to see some of my work in person!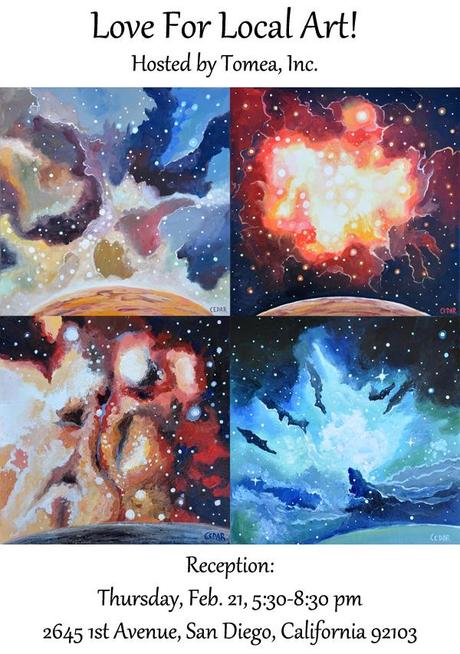 Here are the details:
Showcase Event: Love for Local Art! hosted by Tomea, Inc.
Love for local art is in the air this February, as Tomea, Inc. welcomes its neighbors to sip, savor & shop local, as we host our first annual art showcase event.

You're invited to our historic Banker's Hill office, to enjoy beautiful artwork, drinks, hors devours, and each other's company.

Participating artists include: Jamie Kanes, Cedar Lee, David Rocier, Anthony Dortch, Frederick Aguinaldo, Caroline Leap, Elena Karadovin, Crystel Powell and Jack Stricker.

Being still fairly new to the local area, we are eager to embrace the strong significance of all the art and history that our offices are surrounded by—and we want to share it with YOU!

The event is FREE to attend and RSVP's are requested, but not required.

For more information, visit http://www.tomea-consulting.com/ or call 619-232-1480.
Please join me at the reception!
Thursday, Feb. 21, 5:30-8:30 pm
2645 1st Avenue, San Diego, California 92103