Samsung is launching the Galaxy Tab 750 on 10th August in India, and the launch will be telecast live!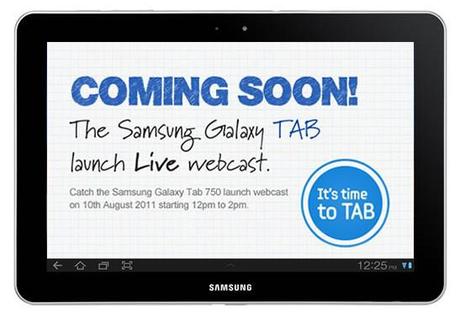 Make sure you
bookmark this page
and come back to
attend the live coverage
of the exciting launch of Samsung Galaxy Tab 750.
The webcast is on
10th August 2011 starting 12pm IST to 2pm IST
(06:30AM GMT to 08:30AM GMT)
We still aren't sure about Galaxy Tab 750 specs or any details but many reports say, Samsung is launching Galaxy Tab 10.1 as Galaxy Tab 750. Anyhow this is an exciting news looking at the present booming tablet market in India.
So cya on 10th August 2011 at sharp 12pm IST
Don't miss the webcast.