Samsung has been quite busy in launching different phones recently and today we have another one. Samsung Galaxy S4 in purple color is set to land on Sprint soon. It's identical to the already available Galaxy S4 on Sprint but it's in a different color.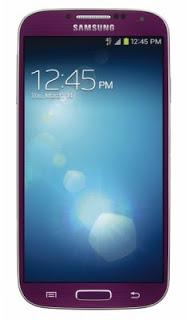 Specs include the same 5-inch 1080p resolution, 2GB RAM, Snapdragon 600 chip and Android 4.2 on board. The new color is a different one and not found very common in smartphones. It looks pretty nice and premium. So if someone wants to own a device that looks a bit different then the purple Galaxy S4 is for you. It's far more beautiful than the traditional white and black colors of Samsung Galaxy S4.
Let us know if you are going to grab one for yourself.