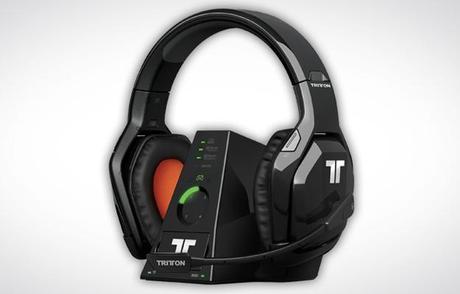 The new Tritton Warhead 7.1 headsets for Xbox 360 have to be the best for the system so far, and maybe the best gaming headsets period.  If you don't want too spend the cash, these headsets are definitely not for you.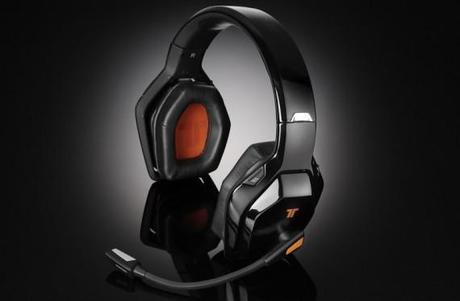 Features and Design:
These headsets are built beautifully, with no cheap feeling components in sight.  You will easily notice when you have these headsets in your hand that you definitely get what you paid for.  Probably the biggest draw from the product has to be thats its the first truly wireless headsets for Xbox 360, no more dealing with those pesky wires that plagued the previous generation.  You have two rechargeable battery packs that power the actual headsets themselves with a spare resting in the base station, so you can instantly switch out a battery when one dies.  The on-ear controls are really easy to use, muting someone, adjusting chat and game settings, and toggling EQ settings are all easily achieved while keeping your eyes glued to the screen.  Another cool feature has to be the SVM or Selective Voice Monitoring, which lets you choose whether or not you want to hear your voice in the headset.  Since this is an official Xbox headset, everything you need to get these headsets connected and ready is included in the box, making setup very simple and pain-free.  I have to also add that these headsets are extremely comfortable, this is the biggest feat for me, comfortability is always a big factor in purchasing headsets.
Performance and Quality:
For $300 bucks, I expected the best quality possible out of these headsets and I got just that. The 5.8GHZ frequency these headsets utilize, makes the sound quality second to none.   The chat quality is also top-notch, I've never heard multiple people chatting so clearly.  Seeing how these aren't authentic 7.1 sounds coming from the headsets, the re-creation from them sound pretty close to the actual thing.  I have a slight problem with the lack of bass in this product, bass is present, but not prevalent.  I wish that more bass would boom for the Warheads, but its the only drawback I could find with the headsets.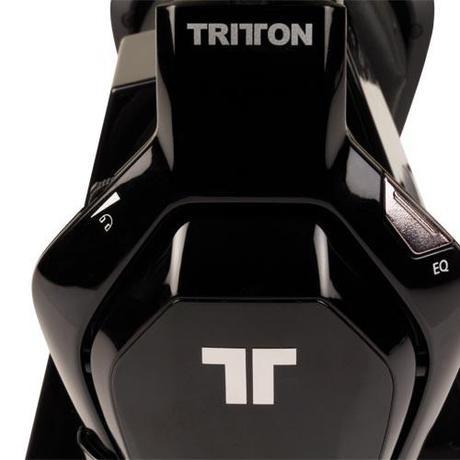 Pros:
Top quality out there

Xbox's easiest setup

Comfortable

Two long-lasting batteries included
Cons:
$300 price tag

Virtual sound doesn't match up too real 7.1
S&S Rating:9.5/10
@whatsPlay