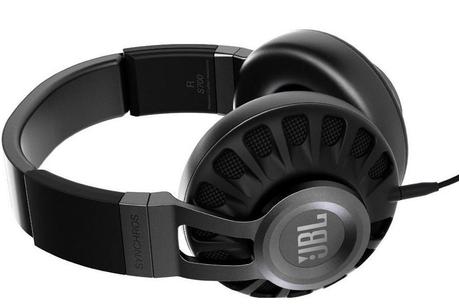 The JBL Synchros S700 headphones make you buy in at a high cost, but ultimately doesn't give you the same level of quality you pay for.
Features and Design:
The design of these headphones is outstanding, from the look to the weight, these feel fantastic.  The sound on the other hand, is pretty disappointing, but I'll discuss that below.  The frame features a your standard gray and black colors, and each earcup has recessed areas that reveal woven design accents, and the steel headband features the JBL logo.  It's a similar design to most Sony branded headphones with the logo tattooed on the headband itself.  Each earcup is comfortable, made with well-cushioned leather, as is the underside of the headband.  These are one of the most comfortable headphones out there.  Even if you wear glasses, extended use of the headphones won't be bothersome.  The cable is detachable, and two cables are included with the S700—both with an inline remote control and microphone, one intended for iOS devices and the other for Android devices.  A USB charging cable is also included, and it uses the same connection point as the audio cable.  It's a unique design choice using the 3.5mm jack to charge the headset, one that you'll either love or hate.  The center of the left earcup's outer panel is the Power button that activates the DSP. Without it activated, audio still sounds great, and no battery power is used.  JBL also took the liberty and included a zip-up carrying case, which is a nice bonus.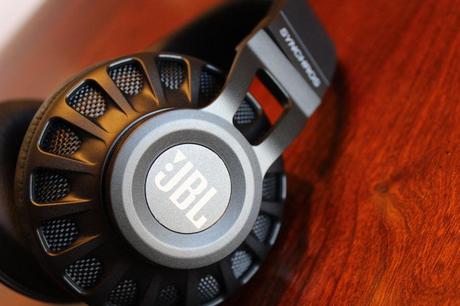 Performance and Quality:
The JBL Synchros S700 uses its battery to apply digital signal processing called "LiveStage DSP." According to the JBL description, LiveStage "enhances earphone audio to recreate the experience of listening to a live performance."  This is the biggest feature of these headphones, and it's also the most disappointing.  One weird thing about these headphones is that when you turn this mode off, the music sounds a better, which is the polar opposite of what I assumed going in.  The sounds come through clearer, and the bass pounds harder.  This all goes out the window when you apply the DSP, it can flat out ruin some of the songs you listen to.  Regardless of whether it's being used in passive or active mode, the S700 does not distort, even on tracks with obscene amounts of bass.  Even with that said, the passive mode still has an overall better sound.  The primary problem with the LiveStage DSP is the entire principle it's based on. It wants to make the songs on your mobile device sound like they are being performed live.  It doesn't reach it's goals, and it ends up falling far from it's expectations.  The cost of these headphones come close to the Beats by Dre line of headphones, and those sound a lot better.  The bass is deeper, and the natural sounds come through cleaner.  When you judge these headphones on their own merit, they're still good pair of headphones.
Final Thoughts:
These headphones come with a hefty price tag, and you definitely don't get your money's worth with em.  Instead of charging $300+ for the headset, it should be a bit cheaper so more people can get their hands on them.  Otherwise, I'm sure a lot of people will overlook these.

+Solid Sound Quality
+Brilliant Design
-Disappointing LiveStage Feature
-The Price


S&S Rating: 7/10

@whatsPlay