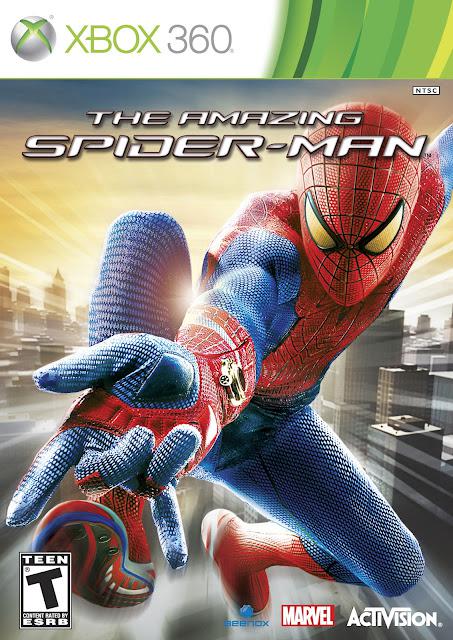 Title: The Amazing Spiderman
Format: PS3 / 360 / 3DS (DS version not developed by Beenox)
Release Date: 6-26-12
Publisher: Activision Publishing
Developer: Beenox
Price: $59.99
ESRB Rating: T
As the third offering from Beenox in the Spiderman franchise, Amazing Spiderman is a game that seems acutely aware of its own background. As a Spiderman game, it offers plenty enough web slinging action to satisfy. As a movie licensed tie-in, the game lives within the lines and only aspires to moments of inspired gaming as opposed to a simply amazing overall experience.
Story/Presentation
As a reviewer, I started the game with no expectation in the way of story. What I was playing was in fact a follow up or sequel to the movie that shares the title. Bad thing for anyone who is unfamiliar the comic storyline or the plot of the movie. A major spoiler occurs when you reach Spiderman's apartment and main hub of operations. Aside from that, the story follows the main formula of most Spiderman games. Just swap out the word "symbiote" with "cross breed mutants."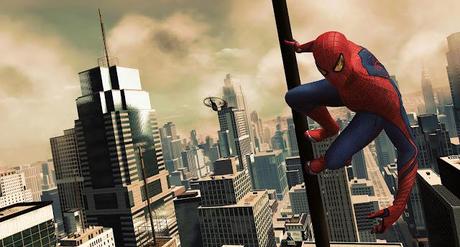 Graphics/Sound
Graphically, Amazing Spiderman is a mixed bag. Levels are recycled warehouses, office tower corridors, and air vents. "I love air vents." Peter Parker quips as he crawls into his main route through buildings. Fortunately, the free-roaming Manhattan is a wonderful sight. Zipping along the air space between the skyscrapers is as exhilarating as its ever been. This offsets the character models that effect emotionally dead puppets. 

The music for Amazing Spiderman pulls from the movie. The highlight of any Spiderman game, however, is the voice acting and quick wit dialog. Presumably the tone of the new movie may have adversely affected that feature as the one-liners don't fly with the frequency of a project associated with Sam Raimi or Neil Patrick Harris.
Core Gameplay
The gameplay of Amazing Spiderman centers around web strikes and web retreats that slow time to a crawl. Boss fights and gang fights come off as QTEs. Spiderman can also take out enemies with a stealth attack by aiming a purple web overlay at enemies that have not been alerted. It's during those attacks that the camera becomes a problem. There's also plenty of missions and unlockables to keep you playing.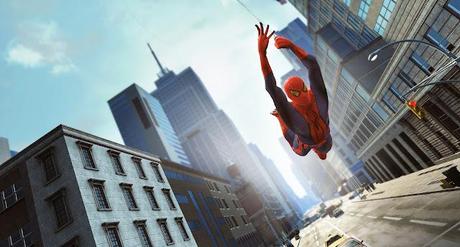 Final Thoughts
Overall, Amazing Spiderman is a rental and definitely to be enjoyed after watching the movie. Fans of the franchise can catch up and play the previous two Beenox games for the price of Amazing Spiderman and have a better time. 
S&S Rating: 6.5/10