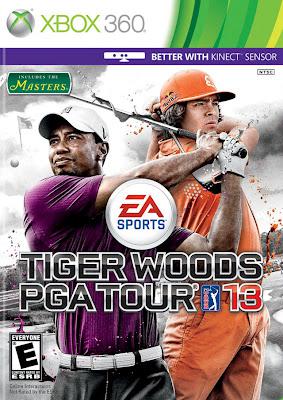 Title: Tiger Woods PGA Tour 13
Format: PS3, Xbox 360
Release Date: March 27, 2012
Publisher: EA
Developer: Tiburon
Price: $59.99
ESRB Rating: E
The Tiger Woods PGA Tour series has always been the number one choice for any fan of golf, but does PGA Tour 13 do enough to earn your hard earned $65 bucks?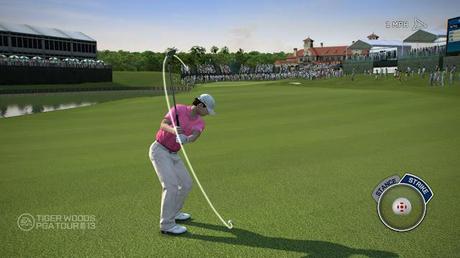 Presentation:
I've thought that the Tiger Woods series has always captured the unique style and look of the sport of golf.  The presentation of Tiger Woods has changed since last year's title, the matches and tournaments just don't have that same spark to it.  The crowd watching you try to make par doesn't react in a organic way, they just seem more robotic and scripted.  The environments don't look as lush as last years game, but they still look good.  Character models and their respective animations are fluid and smooth, with great deal of detail wrapped around them.  The soundtrack is ok, offering a slew of cool and calm music.  Jim Nantz and David Feherty sound like they are phoning it in, spewing out numerous one liners which get repetitive after the first few tournaments.   Frequent frame rate drops as well plagues the overall feel of the game as well.  A couple of cool inclusions like seeing how Tiger ages through his golfing career just doesn't do enough for the presentation.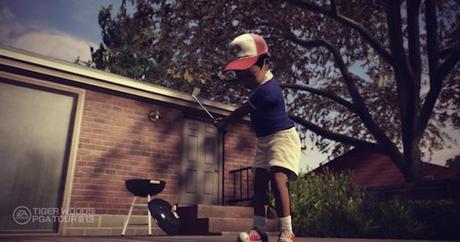 Core Gameplay/Multiplayer:
Tiburon has made numerous amounts to the overall control scheme of the game.  Some people will love and others will hate it, its as simple as that.  The Total Swing Control has gotten overly complex with tweaks.  Examples include holding your backswing too long will result in an overswing, and vice versa for underswinging.  Also slightly pulling your swing left or right, will result in an inaccurate nine times out of ten.  My biggest problem with the new control tweaks is that, the game never teaches you about these new adjustments.  There are no tutorials or guides anymore, so expect an ample amount of time to learn the right way to play.  
The biggest addition to the game is the Tiger Legacy Challenge, which lets you play through the life of young Tiger to veteran Tiger.  This mode has gimmick written all over it, its pretty cool at times but ends up being frustrating.  You'll be spending most of your time playing the standard career mode, since it is the best mode.  Online Country Clubs are a cool way to socialize with fellow golfers earning more coins.  When you earn coins, you can purchase more of the courses that are actually on the disk.  20 courses are locked, which is a slap in the face, you can spend actual money to unlock courses if you want to go that route.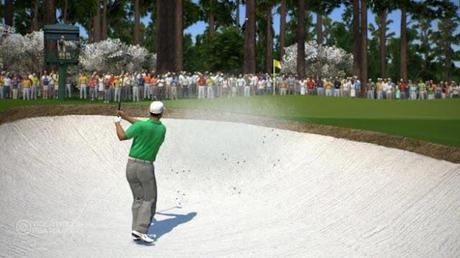 Final Thoughts:


Tiger Woods PGA Tour 13 makes strides at realism, it comes close to most of those goals but falls short at the rest.  Don't get me wrong, this game is still a great game of golf.  With EA still holding back 20 courses, which is ridiculous in my book, the game still offers enough to warrant a purchase.


Final Rating = 7/10
Email:

[email protected]

Twitter: @iSamKulii Apps: S&S Reviews on Apple and Android Stores