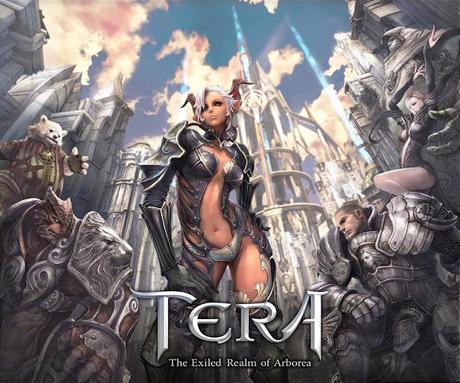 Title: TERA Online
Format: PC
Release Date: May 1st
Publisher: En Masse Entertainment
Developer: Bluehole Studios
Price: $49.99
ESRB Rating: M
MMO's have been getting a lot of my attention over the past couple weeks,  and TERA has to be a stand out in an already crowded market.  My PC gaming has been minuscule to say the least, with games like this, I can see that changing down the road.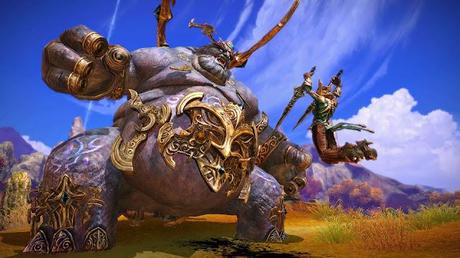 Presentation and Story:
In the game, the world of TERA has been created by gods and their dreams, yeah it sounds weird, but you'll never learn about it unless you do your research.  That saying, if you're looking for any kind of deep narrative, you may want to pass on this one.  There are cutscenes in the game, but the focus isn't about the story.  Its about experiencing the this vast world.  Graphically, the game only impresses you, from hour one, to hour 10.  Just the broad scope alone will blow your mind, well, if you have a decent PC.  Even though you don't need an all out demon rig with the newly released GeForce GTX 690, you just need a mediocre PC, like mine.  Back to the game, environments will light up your HD screens with bright and diverse locales.  Character models for the several races in the game could have received a little bit more detail, they just seem fairly generic.  The game sounds good with music that is well suited for the atmosphere and the heavy amount of action in the game.  From the beginning of the game to however how long you want to play the game, you'll enjoy the universe in which you'll be cutting down tons of creatures.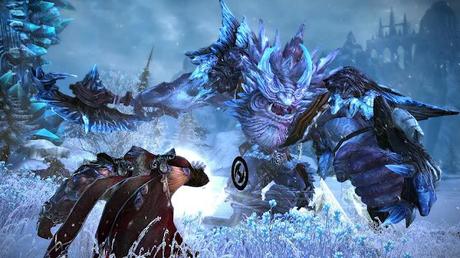 Core Gameplay and Multiplayer:
Plain and simple, TERA is an action RPG mixed into a MMO.  They combine better than most other MMO's out there.  You execute moves with your trusty aiming reticle and number keys.  It works great, allowing you to pull off any number of moves gracefully.  There are a lot of classes and races for you to choose from, including Lancers, Slayers, and your Warrior class, just to name a few.  Every single class feels unique in their own right, really making you appreciate the meticulous developing by the guys at Bluehole Studios.  The combat feels fluid and smooth, with class specific combos you will need to overcome the tougher and larger opponents.  With the large amount of quests you'll be receiving, TERA does a great job of really streamlining the experience, always keeping you moving forward.  The first hour is basically a tutorial, as the game shows you how to play the game correctly.  Once you finally get to explore and clear dungeons, you will definitely need the help from your fellow friends.  Another really cool thing to do with friends,  is to take down the game's enormous boss like monsters.  Each beast has their own quest tied to them, so you will definitely want to complete these.  They require a large amount of tactics to take down, so don't expect to take these monsters down with a group full of warriors.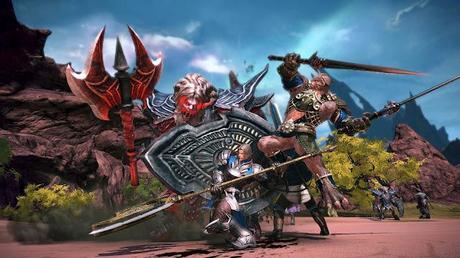 Final Thoughts:
TERA is a great MMO, its filled with lots of action and tons of quests for you to complete with friends.  I don't know if all the loyal hardcore WoW players will make the switch to TERA, but the ones that do, will definitely be impressed.
Final Rating = 8/10