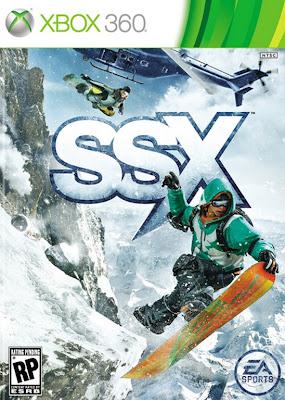 Title: SSX
Format: Xbox 360, PS3
Release Date: February 28, 2012
Publisher: EA
Developer:  EA Canada
Price: $59.99
ESRB Rating: E
After a few days contemplating on whether to pick up the new SSX, I decided to give it a shot.  I haven't played a snowboarding game in quite some time, so it took some top get use to the physics and the little intricacies of the sport.  The demo was a great representation of the full game, but in order to fully experience the game, you have to pick up the full disc based game.  One other thing, I picked this up on the 360.  I'm getting a lot of fanboy hate for the PS3, and I'm putting that to rest.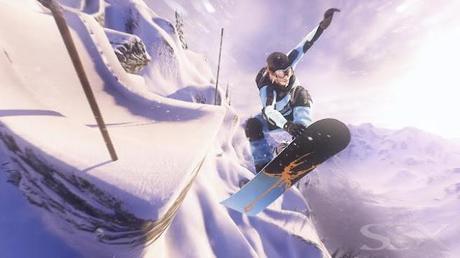 Presentation:
As soon as you start up a run you'll notice the vast and and gorgeous environments.  This is the biggest draw of the game, the pure scope of the game rivals the titans of God of War.  Sunlight sparkling on the ground, and snow flurries light up the screen with an immense amount of detail, unrivaled in any other sports game out there.  While you're zipping down snowy mountains at high speeds, you'll have plenty of time to gaze on the little nuances that EA Canada took time out to implement.  The game's solid frame rate also makes for a great foundation, we all know how a crappy framerate can ruin a game.  On the audio side of things, the soundtrack is filled with bass booming and hard hitting effects that round out the atmosphere like a dream.  With bands like Foster The People and Pretty Lights make for only a small taste of what you will hear.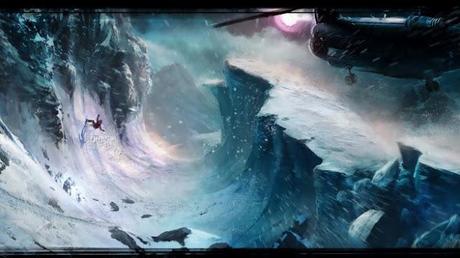 Core Gameplay/Multiplayer:
You will be zooming through parts of old nuclear plants and even the Great Wall of China makes an appearance, just the vast playable maps are astounding.  Almost every map feels unique and will have you guessing your first time around.  You will have the option of button or stick controls, resulting in easy executions of any move ranging from basic to extreme.  Once you get the hang of it, you be pulling off ridiculously long combos racking up quite a chunk of points.   Each course you'll be able to branch off on different paths and find new ways to complete the tracks faster.  The big addition to this iteration is the Survive It courses, which is simple, don't die.  Avalanches and extreme conditions will be your main natural enemies of the particular course.  There is multiplayer in the game, but its not your traditional style.  Global Events is basically a giant score chase for you and your friends.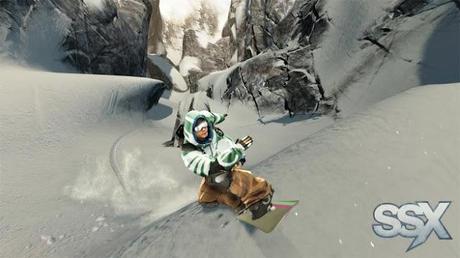 Final Thoughts:
SSX is a great new snowboarding game, with a lot of cool new inovations like the wing suit and the Survive It tracks.  From beginning to end, its an adrenaline-filled thrill ride.  I've never had this much fun escaping a giant avalanche, in the game and in real life.
Final Score = 9.25/10
Email: 

[email protected]
Twitter: @iSamKulii
Apps: S&S Reviews on Apple and Android Stores
PSNID:sameo452008