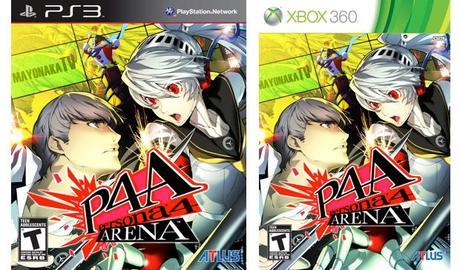 Title: Persona 4 Arena
Format: PS3, Xbox 360
Release Date: August 7, 2012
Publisher: Atlus
Developer: Arc System Works
Price: $59.99
ESRB Rating: T
I have always been a fan of the Persona series, but Persona 4 Arena really caught my interest right from when it was announced.  Anybody with a working pair of eyes will easily realize the immense amount of style this game oozes out.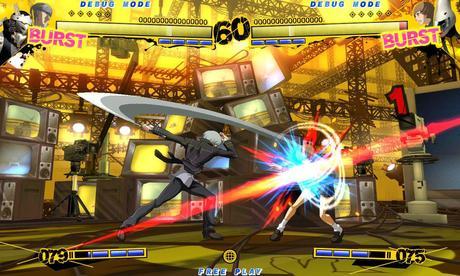 Presentation and Story:
Persona has always been famous for its outlandish styles and narratives, and Arena is just another great example of that.  For a 2-Dimensional fighter, their is a substantial amount of story in the game.  The campaign is supposed to run you around 30 or so hours, which really separates this game from other games in the genre. There are dozens of anime-syle cutscenes, that are fully voiced, which is always impressive.  You can also choose between English or Japanese voice tracks.  This game is gorgeous, 2D art mixed in with 3-Dimensional backgrounds are blended together perfectly giving you a real treat, visually.  There have been games that really impress in the same way, like BlazBlue and Marvel vs Capcom, but I have to give Persona 4 Arena the edge after the playing through the game extensively.  Bright yellows and freakish purples will light up your HD screens and melt your eyes away.  The clean menu and U.I. systems offer up even more style to an already fleshed out game.  An amazing soundtrack rounds out the stellar presentation with great tracks featuring a lot of hard rock.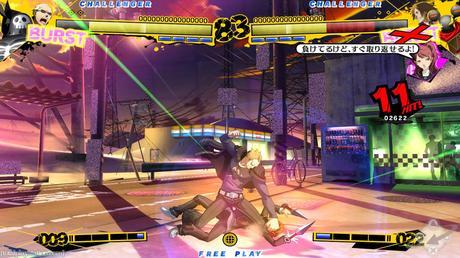 Core Gameplay and Multiplayer: 
Since Arc System Works is at the helm of the game, you can expect lots of high octane action.  This is your standard four button 2D fighter.  You'll be spending most of your time during the Story Mode, like I previously said, its packed to the brim with story.  This mode focuses more on story other than the actual fighting portions, choosing one of four characters and seeing how their respective stories play out.  You'll definitely be watching more story rather than duking it out.  If you wanna get right into the nitty gritty of the game, you can jump into the Arcade mode or Versus Mode.  If you're not very good at fighting games, you can enter the Lesson Mode.  This mode breaks down basically every thing that went into the fighting system, you still have your standard training mode as well.  All of this is wrapped up around a deep fighting system.  Lots of attacks, jumps, sweeps and dashes can be overwhelming, but with a lot of your invested time, you'll be mastering the combos in no time.  Each of the 13 available characters and their own personas offers a vast amount of diversity, and a lot of chances for a new and unique fight every time you start the game up.  The online mode rounds out an already deep game, its as solid as the other components of the game.  Offering lag free matches with a cool replay feature which allows you too watch your miserable fail or dominant performance once more.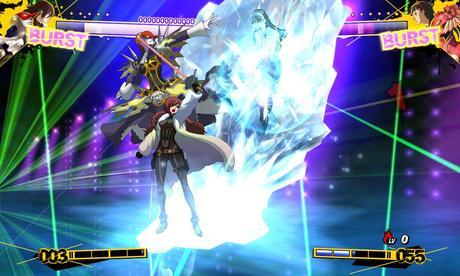 Final Thoughts:
Persona 4 Arena is another stellar game from Arc System Works, it seems like with each release from these guys, they continue to improve on their craft.  Any fan of fighting games will be pleased with their purchase of with special title.  
S&S Rating: 9/10