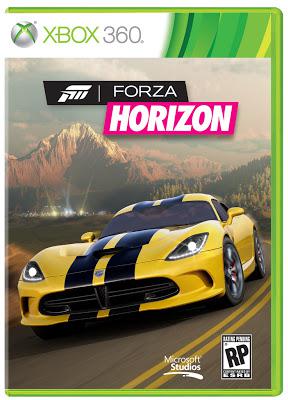 Title: Forza Horizon
Format: Xbox 360
Release Date: October 23, 2012
Publisher:  Microsoft Game Studios
Developer: Playground Games, Turn 10 Studios
Price: $59.99
ESRB Rating: T
Forza Horizon is the fifth game in the Forza franchise, and after a number of hours with the game, its easily the best one yet.  With breathtaking visuals and extremely polished gameplay, it can also be one of the best racers as well.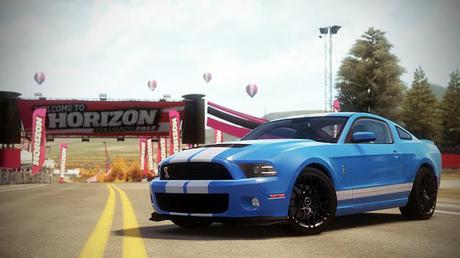 Presentation:
The Forza games have always looked great when it came to the cars, tracks, and its  various environments, but Forza Horizon has taken its visuals to a whole new level .  One word came to mind when I first booted up the game, STYLE.  This game has all kinds of style seeping out of it, from its cool coral pink menus, to the modern Horizon events filled with hipsters and pretty virtual women.  It seems that everything looks great, especially the gorgeous vistas surrounding you.  You'll see blinding sunrises and sunsets, as they pierce through the bright red canyons.  If you look a lot closer, you'll notice grass and gravel sprouting up as speeding cars race through the open cannons and valleys.  There are also full day and night cycles, adding a lot of more tension when you're racing and the sun decides to call it a day.  There are a lot of cars in the game, and each one them are impressively detailed.  When you get these vehicles under the light of the garage, you really appreciate the number of polygons that are thrown into each car.  Inside the cars you can expect an equal amount detail, the cockpit views all have illuminated and animated dials and knobs.  There are a lot of different engine noises featured, giving car purists something to cheer about.  There's a lot of voice acting in the game, despite having a real story.  Nothing too special in that department, but the great music picks up all the slack.  Some great bands like the Black Keys lend their talents to the soundtrack.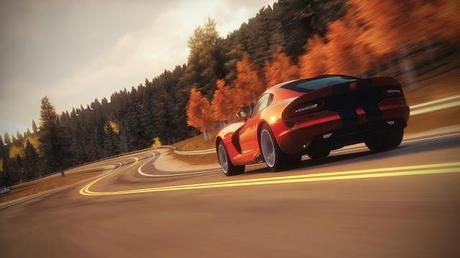 Core Gameplay and Multiplayer:
The great gameplay that has made the Forza franchise makes a return in Horizon.  The Forza DNA that everyone has been talking about is front and center.  Every car has its own handling and feel to it, this is thanks to the game's impressive physics engine.  This is the game that was made for car enthusiasts, but still easy enough for newcomers to get right into the experience.  The customization of the assists and difficulty is one of the main reasons for this, if you're a hardcore player, turn of all the assists and switch the game to the insane difficulty.  If you're not very good at racing games, turn the game on easy with some assists on as well and you'll feel right at home.  The Horizon Festival makes a great hub for the game.  You can buy and sell your cars here, customize them however you want, or just hop online if you want some real competition.  The biggest new feature of the game, is the ability to tackle the races at your desire.  The map is huge and it can be explored fully at your own pace.  The races themselves are fun and fast-paced.  There are a lot of race types to compete in, Festival Events, Street Races, Rival races, and you'll even be able to race planes, which is just as fun as it sounds.  When you race, you earn style points by drifting, causing wreckage, and other challenges that'll help you get noticed by sponsors.  As sponsors come in, you get access to more of the exotic cars and exclusive race events.  When you take your experience online, you can choose from Free Roam, Co-op Challenges and cool user generated content.  Its a full robust online component thats lag-free and smooth.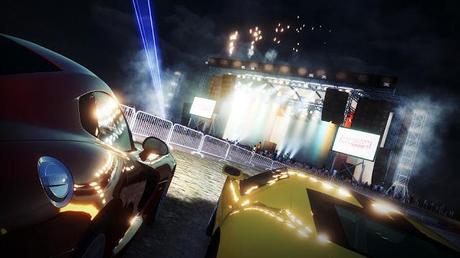 Final Thoughts:
There is a reason that this is highest rated racing franchise around, these games just keep getting better.  With pristine visuals and the best on the road gameplay, Forza Horizon is the best racing sim to date.
S&S Rating: 9.5/10
@whatsPlay