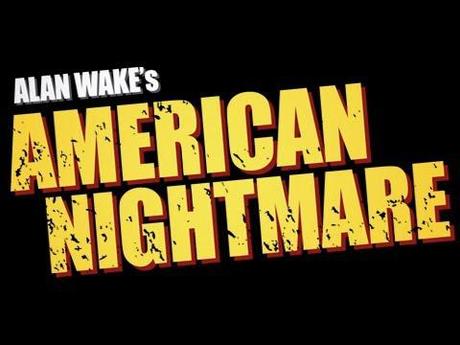 Title: Alan Wake's American Nightmare
Format: Xbox 360 DLC Release Date: February 22, 2012 Publisher: Microsoft Studios Developer: Remedy Entertainment Price: 1200 Microsoft Points ($15.00) ESRB Rating: T
Story It's been almost 2 years since the psychological thriller Alan Wake was released as an Xbox exclusive. While Alan Wake's American Nightmare isn't quite a sequel (We'll get to that later), it is definitely rooted in all the things I loved about the original and then some. While there have been some major improvements, the story still leaves a dry taste in my mouth. Many questions are still left unanswered, and the story is foggy and muddled. But the narration is still quite good, and the voice acting is believable. American Nightmare feels as real as watching an actual TV show, with it's cheesy story-telling and goofy antics from our favorite returning champion Barry Wheeler.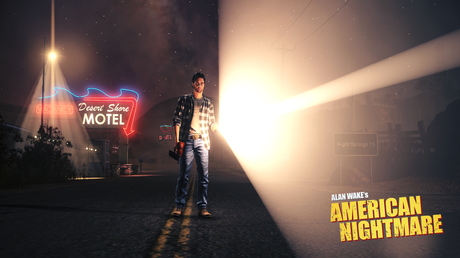 Graphics American Nightmare takes place within the world of the in-game television series Night Springs. Alan Wake is back to take on more of the darkness in the dry Arizona desert as opposed to the dreary Bright Falls, Washington. While the atmosphere is a well-needed change, the graphics are still beautiful. The clear, crisp textures and cleanly-colored objects make for a nice change of pace from the typical third-person shooter. 
Controls The controls are exactly the same from the original Alan Wake, which I surprisingly agree with. Remedy has tweaked a few of the issues from the original, such as your main weapon; the flashlight. Alan must use the flashlight to destroy the darkness by using strong charges of light. Once the darkness is destroyed, Alan must shoot his enemies to take them down for good. The shooting mechanics seem a bit loose and more comfortable, while the flashlight has an improved charged system that doesn't leave you in the dark (see what I did there?) while your enemies pummel you. The combat in general is much better, and I don't feel as useless as I did in the original. Combat is also much more relevant and common, an issue I had with the original. The now experienced Wake has more fight in him, and with good reason: he will be fighting a lot.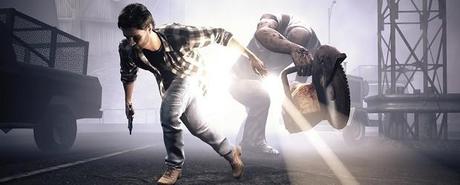 Collectibles The manuscript pages are back in American Nightmare, and I'm happy to report they are just as entertaining and somewhat confusing as the original. I loved the use of manuscript pages to explain the story on top of Alan's narration (which is still present, but in the form of a Night Spring narrator). Now, finding manuscript pages is more meaningful since you can use them to open weapons chests.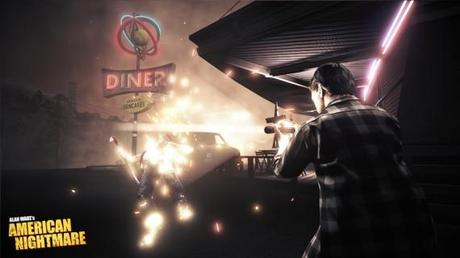 Final Thoughts American Nightmare is everything you could have asked for in a semi-sequel. With that said, the story is repetitive and the game is too similar to the original. But that doesn't mean it isn't a great game. With the addition of arcade mode and leaderboards, the game may bring in a few new players as well. And for $15, it's well worth the money. Remedy has hinted at an official sequel, and I hope they stray away from the cookie-cutter engine Alan Wake and Alan's Wake's American Nightmare has banked on. 


Final Score: 8.25/10


E-mail: [email protected] Twitter:@WhitneyBulna