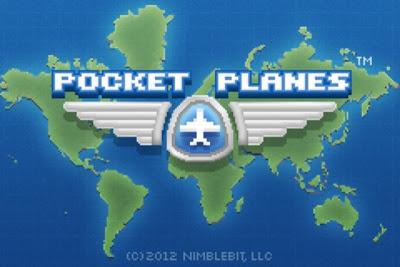 Title: PocketPlanes
Format: iOS, 
Android
Release Date: June 14th(iOS)/ September 22nd(Android)
Publisher: NimbleBit (iOS), Mobage (Android)
Developer: NimbleBit LLC
Price: Free
ESRB Rating: 4+
STORY 
     PocketPlanes, like every other NimbleBit game, contains an elegantly simplistic storyline. The game puts you in charge of a small, but expanding fleet of commercial planes. While the story may leave something to be desired, it doesn't really hamper the overall experience of the game.
GAMEPLAY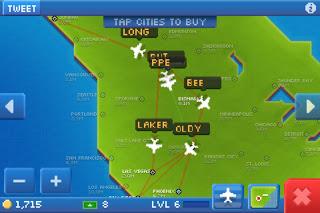 PocketPlane's core gameplay mechanics revolve around time and resource management. You have to fill your planes with passengers and cargo, chart their courses, and purchase airports in hundreds of cities across the world. In addition, players have to buy, sell, and upgrade planes and their various parts. The game is played asynchronously, so it isn't incredibly time consuming, but it still manages to be super addicting. The amount of profit made on each flight is determined by a formula that includes the distance between the cities and the weight of the plane. Players are payed in one of two ways. Most commonly, passengers pay their air fare with regular money, but some special passengers or cargo pay in a special currency called Bux. Bux can be used in a variety of ways, including purchasing new planes or upgrading them. Some players may also choose to an in-app micro-transaction in exchange for Bux. 
GRAPHICS AND PRESENTATION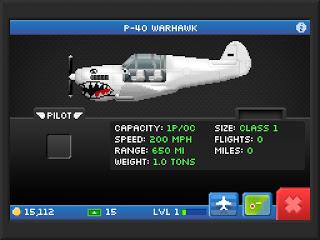 One of my favorite things about PocketPlanes is it's art style. The game is presented in a  crisp looking retro 16-bit style, that has now become a trademark look or NimbleBit's games. They could have gone with a more visually complex style, but the retro look fits very well with the game.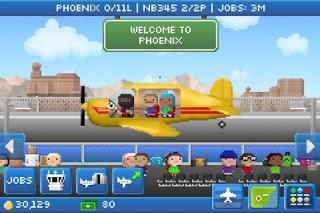 OVERALL
     PocketPlanes is one the best, most 
addicting game
 currently available on mobile devices. It eats up time like no other game, and keeps you coming back for more. NimbleBit once again has proven the "freemium" business model to work very well for mobile devices. PocketPlanes is a must own for all iOS gamers, no matter how "casual" or "hardcore."
                                                                                                                     S&S Rating: 9.5/10

                                                                                                                      @DrMrPHD