iOS Devices have really shown a great potential for games in the past few years, thanks to the
Apple
AppStore. It allows very easy distribution of games for a wide variety of developers and while the AppStore has many, great, new, and unique games available, most are very bad, low quality games. I love the new iOS specific games, but I also love playing my favorite, older games that have been ported over to the AppStore. One company that does a great job porting over many of their games is Sega. They have all of their classic games such as the Sonic, Streets of Rage, and Golden Axe games. While Sega does a great job with iOS support, many companies ignore mobile gaming entirely, leaving iOS gamers with no way to play our favorite games on our mobile devices. So, I decided to make a list of my top 5 games I want ported to iOS devices.
NUMBER TEN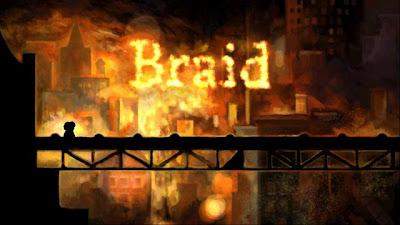 Braid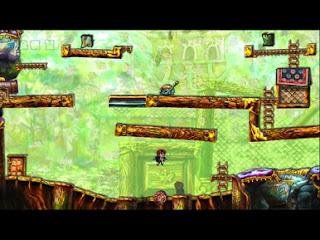 Braid is one of my favorite indie games of all time but it's unfortunately tied to home systems, so I can't ever take it on the the go. It's unique and unlike anything on the app store, or anywhere else. Braid is a fairly simple platformer with a time-rewinding function that's adds a twist to the gameplay and adds a new level of thought and complexity to the puzzles.  Putting the game out on the AppStore would also bring the game to a wider audience and to people that might not usually play it. Braid also has cartoonish art style that, if retouched, could look absolutely stunning on a retina display. It's controls could also be translated to a touch screen fairly easily with an on screen d-pad and a few buttons, although it may be harder for smaller devices, like the iPod or iPhone.
NUMBER NINE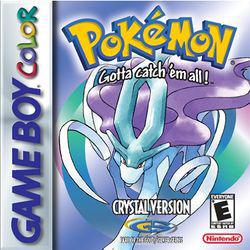 Pokemon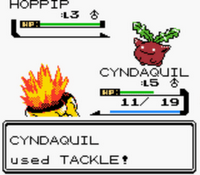 Nintendo not putting anything on for mobile devices is a frequently debated topic in the gaming scene. Many people claim it could be their downfall if they don't properly utilize the new technology. While I don't think Nintendo needs to put all of their games on iOS devices I would love a simple, retouched Pokémon game. I would be fine with any generation, although I would prefer gen one or two. The game controls could also be easily switched to a touch screen and the graphics and audio could be retouched a little. I believe Nintendo could pull in millions in revenue if they simply ported a Pokémon game to iOS devices.
NUMBER EIGHT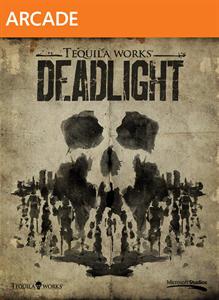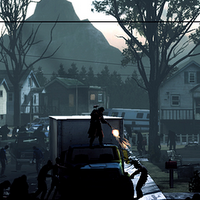 Deadlight is one of my favorite XBLA games of all time and I would love to be able to have it in my pocket on my iOS devices. Deadlight takes place in 1986 Seattle in the wake of a catastrophic virus outbreak that reanimates the dead. You control Randal Wayne, a father trying to locate his wife and daughter. In order to find out what happened to them, he has to navigate through the decimated world, fight through hordes of the reanimated dead known as "Shadows," and deal with an unruly new group who kills survivors, known as The New Law. Unfortunately I feel as though the controls could be hard to translate to a touch screen mostly due to the fact that they weren't that great on the 360 in the first place. It would just be a fun, unique platformer to play for a few minutes at a time on the bus or train and a great addition to the AppStore.
NUMBER SEVEN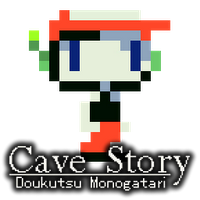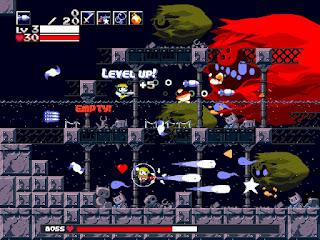 Arguably the most recognized indie game of all time, CaveStory is a cute, yet intensely challenging platform-based Japanese-based RPG. It was recently ported to the Nintendo 3DS and worked very well from a technical standpoint. In CaveStory you play as an unnamed character who is stranded on a cavernous island inhabited by rabbit-like creatures called  Mimigas, who are being persecuted by the evil Doctor        Booster. Naturally, you have to stop him and his reign of tyranny by blasting through waves of his minions in order to stop him. The story obviously isn't the best or deepest, but it serves its purpose. The gameplay is where CaveStory really shines. The controls for CaveStory are fairly simple, but the game moves fast, so it may be harder to use on-screen touch buttons, although it could probably be a quick fix with gyroscope support. I would absolutely love to pull out my iPad to play CaveStory and get lost in the beautifully crafted 16-bit world once again.
NUMBER SIX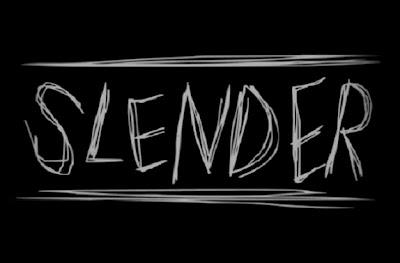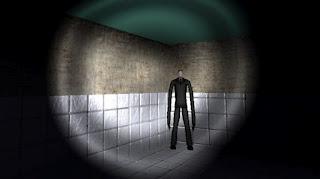 One thing I believe the AppStore truly lacks are games that genuinely terrify you. Slender could fill that gap. It's a small indie gem for PC and Mac that will undoubtedly make you scream for your life. You play as a kid trying to collect 8 notes in a dark forrest, attempting to piece together a gut-wrenching story, while also being chased by a Slender, a faceless man who steals children. The controls aren't too complicated an would work well with gyro functionality. Slender would also look terrifyingly beautiful on a retina display.
NUMBER FIVE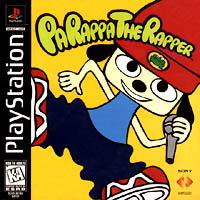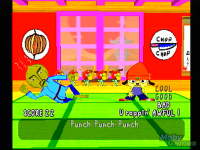 The music and rhythm genre has recently found a huge uprising in popularity with great new games such as the RockBand and Guitar Hero franchises. Those games are all awesome in their own respect but enthusiasts of the music and rhythm  genre  should never forget their roots in games like PaRappa the Rapper. It's similar to a Simon Says game, where you match patterns and gestures to complete difficult levels. The controls would work amazingly with a touch screen.  On-screen buttons, the gyroscope, and intricate gestures on the screen could all be utilized amazingly well for the game.  The graphics would need to be revamped a little, for it was a Playstation One game, and the controls would be to be reworked, but the game would be a great addition to the AppStore and would showcase iOS devices amazingly.
NUMBER FOUR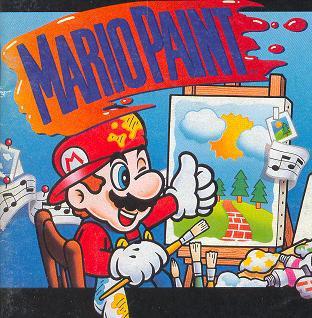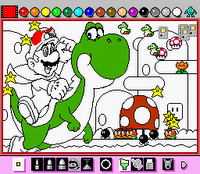 One of my favorite SNES games, and one of the most innovative games of all time is Mario Paint, and it could work amazingly well on iDevices. Mario Paint was a great game that allowed the user to create simple pixelated masterpieces and compose unique songs. The SNES controller would have been incredibly awkward to use to paint, a mouse was packed in with the game. That's why I think it would be so great to come to iOS devices. The controls could be superbly utilized with touch capabilities. It would be amazing to paint and compose on an iDevice, and would bring back a flood of nostalgia. The graphics would obviously need to be reworked a bit, but I don't think it would be to hard of a port, and the game would most likely bring in a large revenue for Nintendo.
NUMBER THREE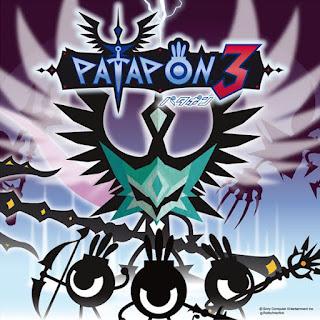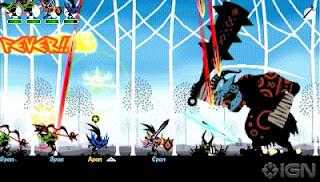 The Patapon trilogy is one of the most innovative and ambitious game franchises of all time and would be a welcome addition to the AppStore. The Patapon trilogy is a rhythm-based strategy game played from a "god-like" simulation standpoint. You control your minions through intricate patterns of button combinations, on the PSP's face buttons. The Patapon games are an amazing franchise that are unfortunately overlooked and under appreciated frequently, due to the fact that it was only released on the mainly unsuccessful Playstation Portable. That's why I believe porting it over to iOS devices would do the trilogy a huge favor. It would bring the series a significantly broader audience that would hopefully receive it better. I would love it if they ported the entire trilogy over, but of they only brought one game over I would want it to be Patapon 3, as that is the newest and best of the series.
NUMBER TWO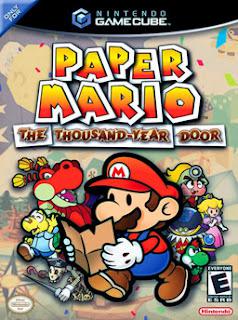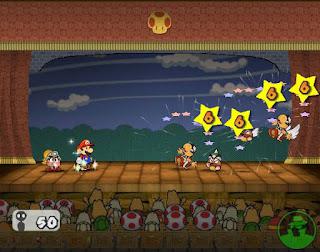 As some of my favorite Nintendo games, the Paper Mario franchise was naturally one of my top choices to get ported to iOS. For those who don't know, Paper Mario is an RPG in which you control a 2D Mario and navigate him around in a 3D world. Along with his new allies, you have to fight your way through long and engaging storylines. The most unique aspects of the franchise are the art style and the combat system. The entire game has a hand-drawn comic look to it, with many "paper-based" mechanics to it and the combat system is a generic turn-based RPG interface, with a twist. You have to perform a variety of button combinations in order to successfully attack or block, which adds a lot to the overall combat gameplay. The controls could add some complication to the port though. It could be very hard to successfully find a way to direct Mario and his allies around the overworld without a tangible joystick, but somebody would most likely find a solution. The combat controls could work amazingly on a touch screen, if the button-combinations were replaces with complex on-screen gestures and patterns, along with gyro support. I would be happy with any of the Paper Mario games (including Super Mario RPG), but would prefer The Thousand Year Door, plus Super Paper Mario might be harder to port due to the Wii's complex motion control features.


NUMBER ONE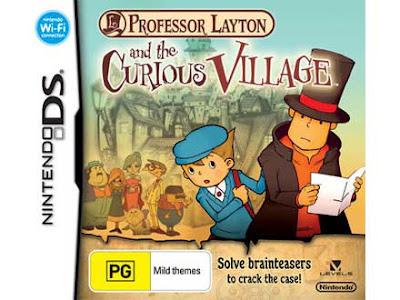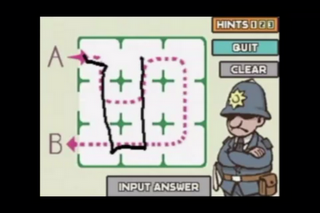 One genre the Apple AppStore really lacks is quality-made point and click puzzle games. What better series to fill that niche than the critically acclaimed Professor Layton Series. So far the series consists of three Nintendo DS games and a 3DS game soon to be released in North America. The games follow the many adventures of Professor Hershel Layton and his self-proclaimed apprentice Luke Triton as they solve various crimes in and around contemporary London.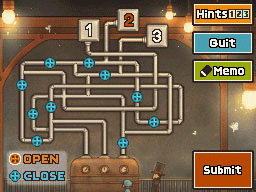 The gameplay is point and click adventures with challenging puzzles dispersed throughout the game. The games are broken up into many wonderfully crafted and interesting cases. You have to locate pre-determined items in specific locations, which triggers a unique puzzle that gives you a clue towards unraveling the case. Each game has its own unique storyline, consisting of one main mystery and many side quests. In order for the main story line to continue you must accumulate enough picarats, points gained by completing puzzles, by certain points in the game. The controls could work very well on iOS devices, because the controls have already been tailor made for a touch screen. I could see a problem playing the game on an iPods or iPhones smaller screen because the game is usually split into two screens on the DS. It could work better on an iPad because of the larger screen, but the game could work on all iDevices with a little bit of redesigning. I would prefer Professor Layton and the Curious Village to be ported, as it's my favorite of the series, but it would be great to have any of them. If any of the games were successfully imported to the AppStore they would easily one of my most played iOS games.
      In recent years the development of iOS games has become more legitimized and mobile gaming has exploded and the call for quality gaming experiences has arisen. These 10 games, in my opinion,  would significantly improve the quality of games on the AppStore.
***So! Now that you've heard my top 10 games I want ported to iOS I want to hear yours! Sound off in the comment section below! If I get enough comments and I'll take the general "results" and compile an article of the games YOU, the readers, want to see ported to iOS devices.