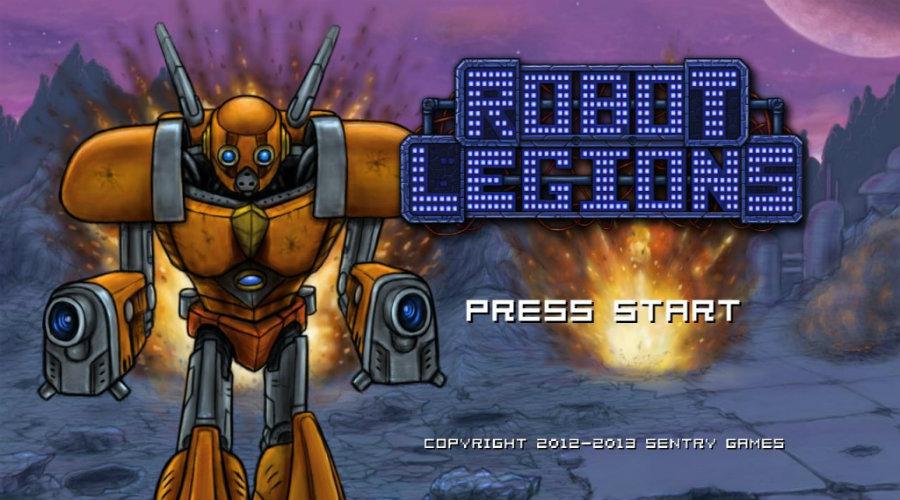 Title: Robot Legions
Format: Xbox Live Indie Game
Genre: Shooter
Release Date: November 28, 2012
Developer: Sentry Games
Price: 80 MSP
Rating: Violence = 1/3, Sex = 0/3, Mature Content = 0/3
Robot Legions is a retro styled twin-stick shooter by Sentry Games. At its core it's a very basic game, but there are some nice features that help it stand out from the crowd. In each of the 18 levels there is a progress bar that shows how many enemy hordes are left before you can clear the stage. The less hits you take and the more efficient your kills are, the more bonuses you earn like cash multipliers. The cash you collect can be used towards new items like armor upgrades, speed, or multishot, among others.
The upgrades are extremely helpful in defeating hordes quickly. Of course you can spend more time simply dodging and shooting, but spending the cash on one more level of regeneration could be the difference between survival and failure. Different enemies of course have their own specialties like force fields, mines, super powered lasers, or spewing green goo to slow you down. Choose your upgrades wisely and their dirty little tactics won't be any match for you. In terms of level of difficulty, Robot Legions gets progressively challenging, but is still quite forgiving. If you die you get another chance to play the level, unlike some shooters that punish you by making you start from the very beginning. The game's controls are responsive, smooth, and intuitive. If you've ever picked up a twin-stick shooter then you'll have no problem jumping right in.
What really gives Robot Legions an edge are the feats. Feats are in-game achievements that you unlock as you reach certain milestones. There are a total of 21 feats to unlock, which gives the game some extra replay value. And for just 80 MSP that's a pretty good value for a casual indie shooter.
There were a few downsides for me such as the lack of variation with the stage backgrounds and the relatively short length of the game, but overall Robot Legions is a fun shooter with some neat extras that make this a great pick for your XBLIG collection.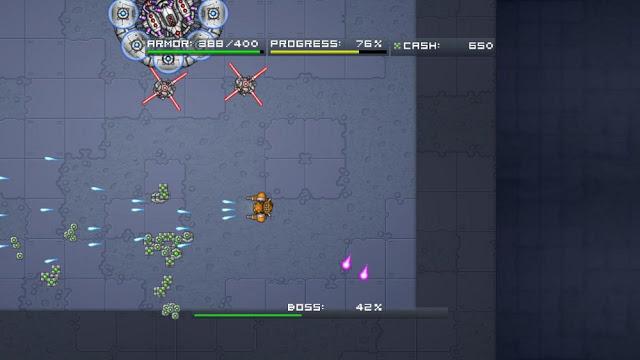 S&S Rating: 8.5/10
@missjendie
About: Jennifer Roger is a fine arts student from the Chicagoland area. You can follow @missjendie on Twitter or visit her blog at missjendie.com.