In an industry more focused on ROIs and fourth quarter profits than innovation and education, it's tough to find the few games working against the typical trend. S&S got a chance to catch up with SMEWebsite founder David Rust-Smith as he explains his new global-awareness inducing XBLIG and PC party game, Bibz.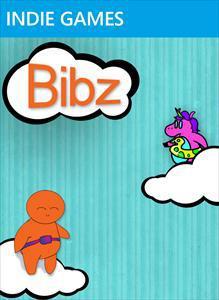 S&S: Bibz brings to life the artwork of "Beyond the Orphanage," a program established to aid double-orphaned children in third-world countries. What was it like working with both the staff of BTO and the kids produced? 
Working with the staff at BTO has been an amazing experience. When we first started on Bibz we didn't have a non-profit partner lined up, but someone put me in touch with Geoff Hucker, the founder of BTO,  he has an incredibly big heart and is trying to do everything he can to help out kids in need, so I knew it would be a great fit.
Getting game art from the kids at BTO was a challenge in itself, for the younger kids I printed out a black and white sprite sheet of the character's animation cycle, and had them color him in. For older kids I let them draw any type of environment, animals, buildings, etc. that they wanted and then scanned them into my computer and collaged them together for level creation. The scanned crayon and coloured pencil art lends itself nicely to the game's style.
S&S: The game's mechanics are intentionally simplistic (and almost retro Mario Bros.- inspired controls!) Why did the team choose to go down this avenue? 
We really want Bibz to be a social experience accessible to everyone regardless of video game experience. With games like Halo or Call of Duty, if you're not a gamer you don't stand a chance playing a round with friends. Wheras with Bibz I did a workshop with a grade 3 class, and a girl with almost no gaming experience completely owned this 9 year old gamer. Simple controls means less friction between the player and what they want to accomplish, so it relies on brains not experience.
S&S: The entire game was designed by volunteers, an absolutely amazing feat in today's profit-driven market. What was it like working with a team so focused on bringing Ethiopia's BTO artwork to life?
Working with people who share your passion and want to make a difference in the world makes everything a hundred times easier. With volunteers you know that everyone is there because they want to work on this project, not because it's their job, not for a paycheck or promotion, but entirely for the sake of the project. I can honestly say I haven't had a single day where I wasn't having fun working on Bibz.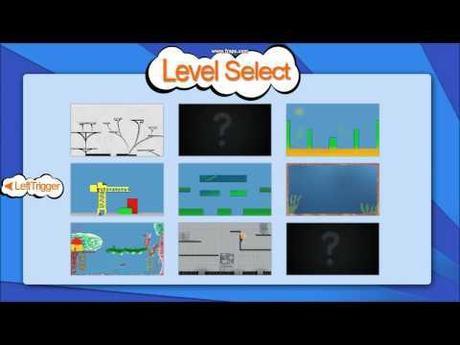 S&S: There's a clear message in the game about education through gaming, is this a trend that we'll see continue to grow over the coming months and years? 
Historically educators have tried to bring gaming to their teaching, but this normally results in tacky games that feel like homework with animation. We need to see this relationship flip, the gaming sector needs to bring education into gaming. I would rather see engaging and popular games that are slightly educational, than very educational games that no one plays. Finding that balance is what I think we'll see in the next few years.
Bibz is available now on the Xbox Live Indie Channel for 400 MS Points with 100% of the profits going back to BTO., and will be coming to the PC on June 9
th
http://www.bibzgame.com
http://marketplace.xbox.com/en-GB/Product/Bibz/66acd000-77fe-1000-9115-d80258550b26