This post was lost in transfer between Blogger and WordPress last year. I have recently located it on networked blogs and would like to share it with you. I no longer have the sample photos, so the larger stock photos are displayed instead.
"Miessence is an Australian based manufacturer of pure, natural, certified organic skincare and nutritional products.

Miessence products have been shortlisted for the 'free from' skin awards 2012 and are free from parabens, sulphates and other toxic chemicals and skin irritants. They use only 100% beneficial ingredients and the majority of their range is gluten free. Products branded 'miessence certified organics' are Australian certified organic and / or either IFOAM or the USDA certified. Products branded "miessence organics" are either made with organic ingredients or are mineral-based products and are certified by the Biological Farmers of Australia."
Rob Bentley is a UK Miessence Representative, trading as MiNaturals. Rob kindly tweeted me and asked if I would like to sample some of the lovely skin care products that he has on offer. I had heard of Miessence but never tried it, so I jumped at the chance to sample and share my results with you. I was not disappointed!
Sample wise, Rob sent three products to use in the Miessence daily skin care routine. Also, he directed me to MiNaturals sample page where I could choose an extra free sample. I chose lemon myrtle shampoo, which also came with shine herbal hair conditioner. Rob also kindly popped in a sample of translucent foundation, which I was thoroughly happy about! There is a few products so I'll do a brief overview of each one that Rob sent: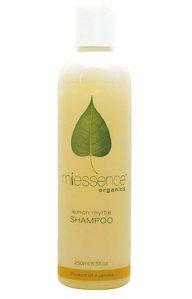 Lemon Myrtle Shampoo @MiNaturals:
I've used solid shampoo bars for ages but I do like to use liquid shampoos every now and again as a change, however I am yet to find the holy grail of natural liquid shampoos. The first thing I noticed was the smell, if you like lemons then you will love this shampoo. It has a very strong lemon smell and is just full of zest, perfect to wake you up in the mornings! The first application doesn't produce much lather but the second honestly does, this seems to be the trick with natural liquid shampoo's, lather twice for best results. Fantastic product which left my hair feeling thoroughly clean and I got two uses out of the sample. I will probably just stick with my solid shampoo as that is what I generally prefer to use on a daily basis (never say never though). However, if you prefer natural liquid shampoo and love lemons then I would thoroughly recommend this product. RRP for 250ml is £18.00.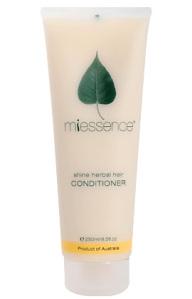 Shine Herbal Hair Conditioner @MiNaturals:
When I applied this conditioner to my hair the first thing I noticed was that the smell was unusual, couldn't put my finger on it. The ingredients state that it has apple cider vinegar, so I guess that's what it is! Don't worry though, the smell doesn't last and it is very subtle. So I left it on for a good few minutes as instructed then rinsed and wow, this is really hydrating, it left my hair so soft and so glossy. Absolutely fantastic product, what's more I got four uses out of one sample. If you are a natural liquid conditioner person then this is definitely for you. Again, I'm going with never say never! RRP for 250ml is £18.00.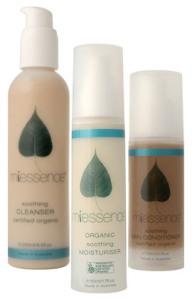 'Soothing' Daily Skin Care Routine MiNaturals:
I applied the soothing cleanser after removing my make-up with a warm soft cloth, then massaged it into my skin. It feels lovely and smells of chamomile and bergamot. I used it morning and night and the samples lasted about two days. I liked this cleanser and it felt very calming to the skin. I would definitely recommend this to anyone with sensitive skin. RRP for 250ml is £31.80.
I then applied the soothing skin conditioner after the cleanser, as recommended. It is like a thin oily serum on application and subtly smells of horse-chestnut. It also has st johns wart and carrot and chamomile essential oils. Do note that you really only need a pea sized amount of the skin conditioner to your face and neck, a little really does go a long way. I used this morning and night and the sample rendered three applications, although I'm sure I probably would have had four applications if I didn't apply so much the first time! Also, leave it for a little minute to soak into the skin. You might think it's taking a little while but it does eventually soak in and it leaves your skin feeling very soft. I would recommend this to anyone with sensitive skin, it really does the trick. RRP for 100ml is £20.70.
Finally, I applied the soothing moisturiser after the skin conditioner, as directed. It is like a creamy moisturiser in texture and smells of horse-chestnut. It also has german and roman chamomile as well as calendula and carrot. It is truly soothing to the skin and leaves your face feeling silky soft and hydrated. I used this morning and night and got two days out of the samples. I would definitely recommend this for sensitive or damaged skin. RRP for 50ml is £38.75.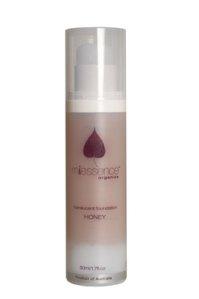 Translucent Foundation:

I was thrilled that Rob had popped in a sample of translucent foundation. I'm not normally a person that wears anything 'extra', as I always feel it too much on my skin. Prior to going natural, I used 'The Body Shop: Tinted Glow Enhancer' if I was going on a night out or anywhere near a camera. Just like that old product, this new one left a lovely glow and evened out skin tone. So if you used that product or something very similar then I would definitely recommend this as a natural dupe. It is available in porcelain (very fair), vanilla (fair) and honey (medium). RRP for 50ml is £38.70.
In conclusion, I really loved all the products that Rob sent. Although they are a little out of my daily essentials price range to be honest, I would love to receive them as presents! However, I am also the type of person that is tempted to invest in a product if I know it will last and I'm sure that these products would. Although I'm unsure about which one, as they're all so tempting!
You can also send off for skin essentials sample sachets. Just choose your skin type and Rob will send you 3 X 3ml samples for £1.95. This also applies to translucent foundation, where you will receive 2 X 5g samples for £1.21.
INGREDIENTS:
Lemon Myrtle Shampoo:  certified organic aloe barbadensis (aloe vera) leaf juice, coco glucoside, d-panthenol (pro-vitamin B5), citrus aurantium amara (bitter orange) fruit extract, Non-GMO Xanthan Gum, certified organic backhousia citriadora (lemon myrtle) essential oil, citric acid, certified organic equisetum arvense (horsetail) extract, certified organic urtica dioica (nettle) extract, certified organic arctium lappa (burdock) extract, certified organic rosmarinus officinalis (rosemary) leaf extract, certified organic salvia officinalis (sage) leaf extract
Shine Herbal Hair Conditioner:  certified organic aloe barbadensis (aloe vera) leaf juice, sorbitan olivate and cetearyl olivate, certified organic apple cider vinegar, moringa oleifera seed oil, d-panthenol (pro-vitamin B5), aroma (proprietary blend of essential oils), non-gmo lecithin, citric acid, certified organic urtica dioica (nettle) extract, certified organic equisetum arvense (horsetail) extract, certified organic rosmarinus officinalis (rosemary) leaf extract, certified organic arctium lappa (burdock) extract, certified organic salvia officinalis (sage) leaf extract, certified organic pelargonium graveolens (geranium) essential oil, certified organic pogostemon cablin (patchouli) essential oil
Soothing Cleanser:  ertified organic aloe barbadensis (aloe vera) leaf juice, aqua (purified water), certified organic helianthus annuus (sunflower) seed oil, yucca schidigera extract, sclerotium rolfsii gum, citrus aurantium amara (bitter orange) fruit extract, certified organic citrus dulcis (sweet orange) essential oil, certified organic citrus bergamia (bergamot) essential oil, certified organic matricaria recutita (chamomile) flower extract, certified organic aesculus hippocastanum (horsechestnut) seed extract, certified organic hypericum perforatum (st johns wort) flower extract, certified organic hamamelis virginiana (witch hazel) leaf extract