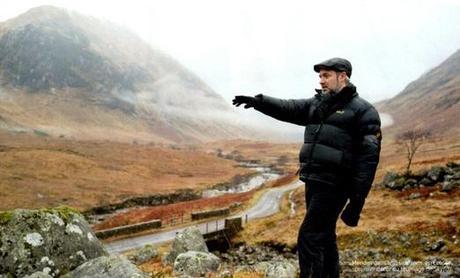 Sam Mendes is the director responsible for breathing life back into the Bond franchise by modernizing its tone and humanizing its characters. In Skyfall, we see our titular character suffer from a nasty gun shot wound and he never quite recovers from the injury. He also contemplates transitioning into his life post the British intelligence agency, but his sense of duty is what brings him back into the fold. I know some people have their gripes about this new rendition, but breaking the character down from the archetype it used to be is groundbreaking for the franchise.
It's not just "dark and brooding" for the sake of manufacturing senseless drama, but we actually see the toll this line of service takes on James Bond both physically and mentally. His exhaustion can be felt beyond the silver screen and that is all thanks to Sam Mendes.
But sadly, he won't be returning to the Bond franchise anytime soon. He's responsible for running multiple theater productions (Charlie and the Chocolate Factory, King Lear) and had said that he would like to focus all his attention on them. I guess I'm glad that he's really committed to these other projects and aren't dropping them to pursue more directing duties in Hollywood. It shows character and he hasn't necessarily closed the door shut on the possibility of returning to a future Bond film. It just won't be the next one is all.
In the meantime though, they'll need to look for a new director to helm the next film. I think Brad Bird would be an interesting choice since he was responsible for creating the most successful (both critically and financially) Mission: Impossible movie to date and because we have no qualms about throwing competing franchises into the hands of a single director (J.J. Abrams). I think Shane Black would be pretty cool, too, now that he's had a taste of making a high budget film. He could take what he learned from Iron Man 3 and add in his sensibilities from Kiss Kiss Bang Bang to create a kick ass 007 movie.
But more importantly, who would you choose to direct the next Bond movie? And don't say Sam Mendes because that will make me sad.
Source: Moviepilot
Written by Daniel Lee
@zombee_f
@2cool4blog