Hey Lovely People!!
Welcome back to another Post!
If you people follow me on Social Media, you will know that I got to Experience a Manicure Session at BBlunt Mini Salon recently.
So, today's post is going to be all about my Experience.
So, welcome to
My Experience at BBlunt Mini Salon at Koramangala, Bengaluru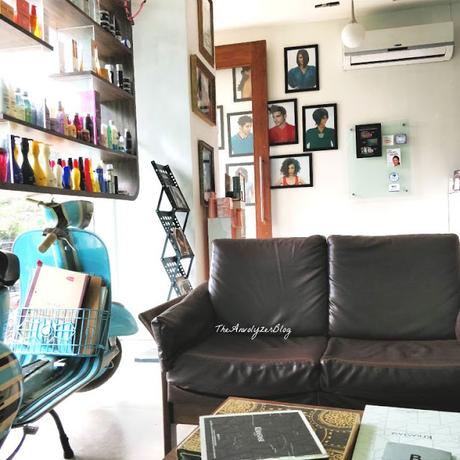 Let's begin, shall we?
Located in Koramangala 5th Block on a Cosy Space in First Floor, this salon is very pretty to look at.
On entering, you are greeted with Decor like an Up cycled Mint Coloured Moped and lots of Hair Care and Hair Styling products displayed on the wall.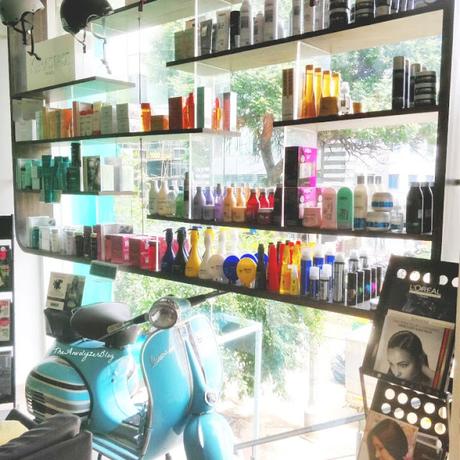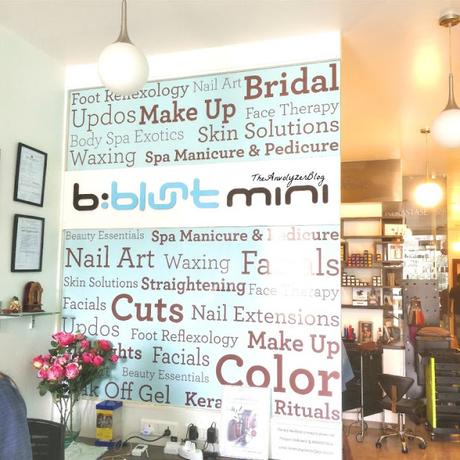 I really liked how its Decor is super Quirky and adds an Interesting element to the Space.
At the Front end of the Salon, Hair Cutting/ Hair Styling is done, Facials and Manicures and Massage is done at the back.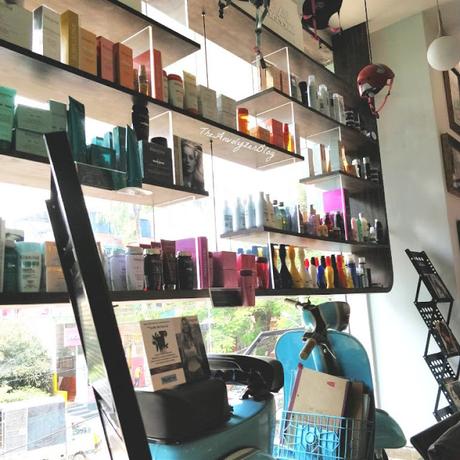 I was instantly made comfortable by the staff and was directed to my Manicure Appointment.
I was seated on a very comfy chair and all arrangements for the Manicure was done smoothly.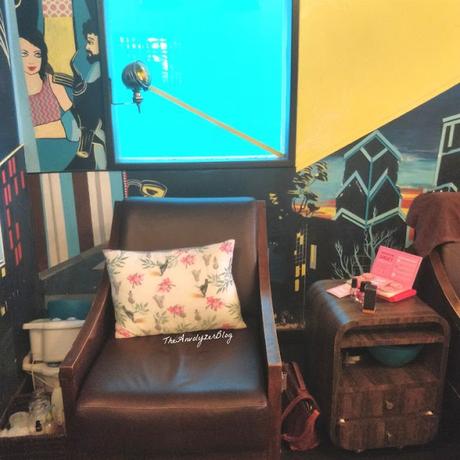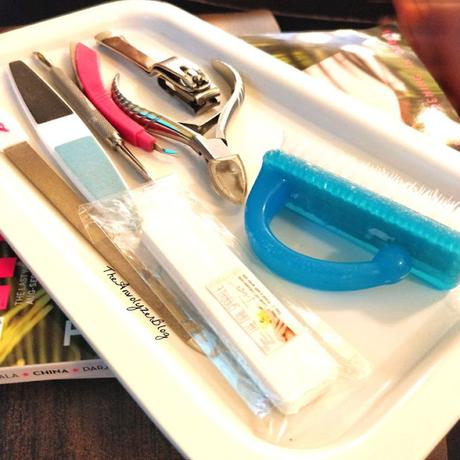 I was informed that the Manicure kit being used would be of Me! Bath India and It has Three Variants available.
Chocolate - Effective in removing Tan
Strawberry - Provides much needed Hydration
Lavender - For a Calming effect
I was quick to choose Strawberry and Thank God I did, because the Kit smelled absolutely Delicious!
Me Bath India kits come with Scrub, Mask, Hydrating cream etc and It made the whole process more simple and systematic!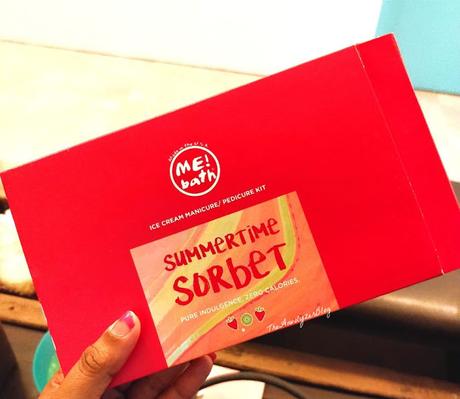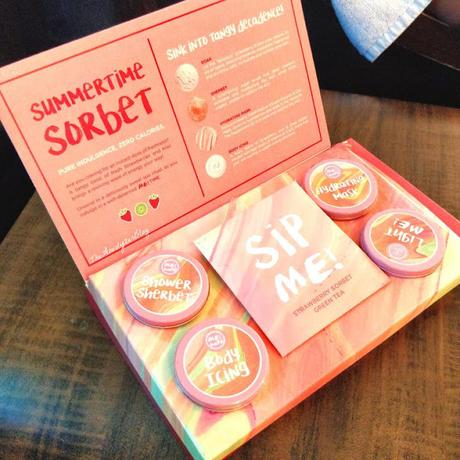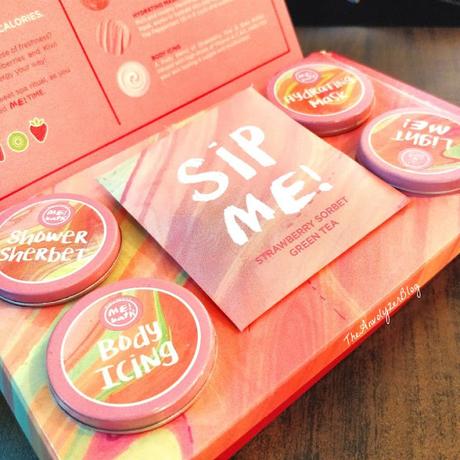 The process of Filing the nails, Soaking, putting on hydrating mask, and more soaking ensued with casual chit chat with Payal, the manicurist who attended me.
After a while of Cuticle Pushing, Cleaning the Nail area and working with a mind blowing Scrub (Included in the Manicure kit) it was time for the Massage.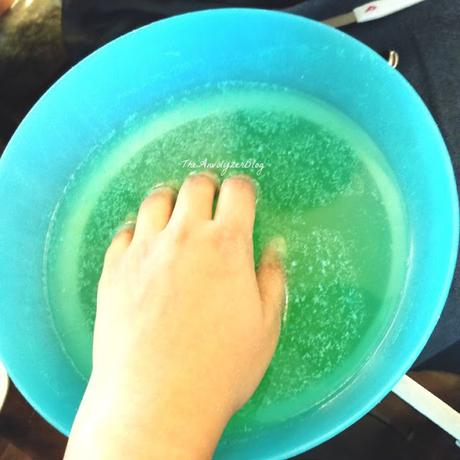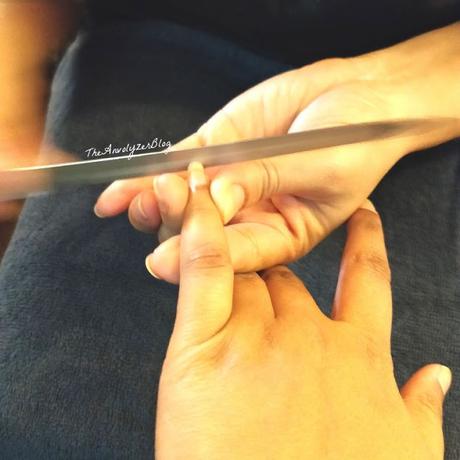 A light and much needed massage was given to the hand and after that my nails were buffed.
After this long process, my nails looked prettier than ever!

I decided to go for a Pinkish Red Nail Polish by

LYN

called

Pinking of Jaipur 127So, my nails were prepped with Konad Base Coat, 2 Coats of Pinking of Jaipur 127 and a Top coat from Konad.

Lastly 

LYN 

Drop 2 Dry

was used to dry the polish quickly and also to hydrate the cuticles.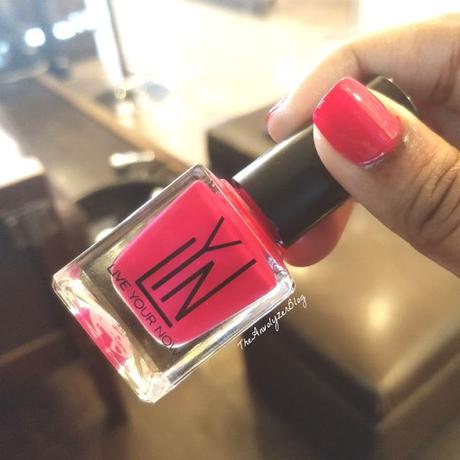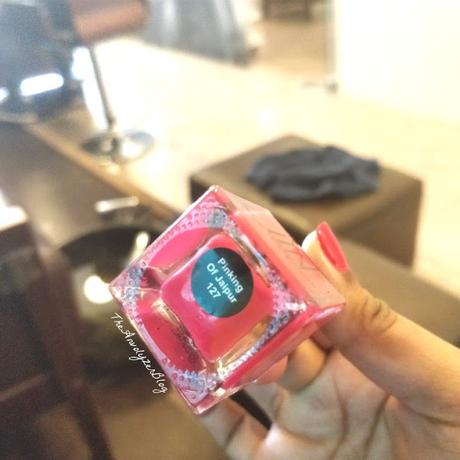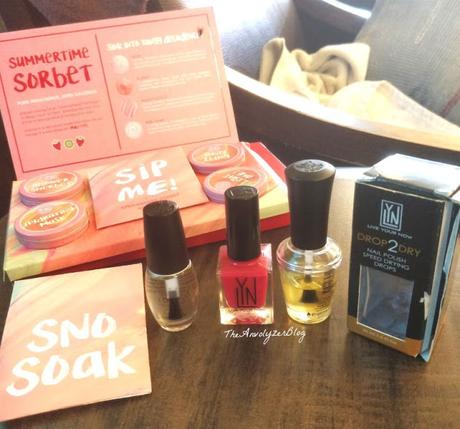 Overall, it was an AMAZING Experience and made me feel very pampered.
I'm definitely going back for more and can't wait to feel like a Diva again!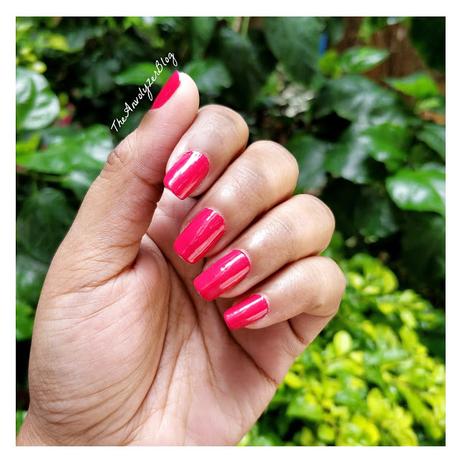 I did spy some pretty Polishes and some OPI too.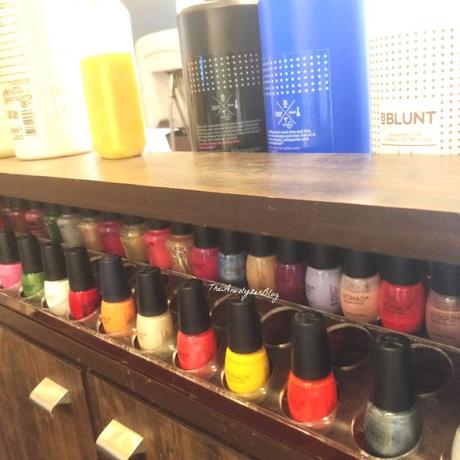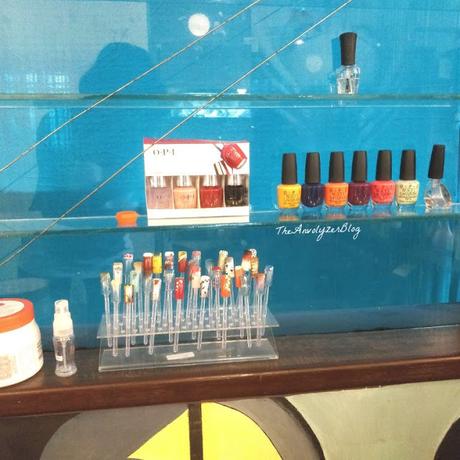 After all, there is no harm in pampering yourself once in a while.
And when you have Fun Decor, Good Ambience and Excellent Service -  the deal gets sweeter.
What did you think about this post?
Comment below.
If you want any information about BBlunt Mini like Services, Prices etc - BBlunt Salon Menu
If you decide to visit BBlunt Mini, don't forget to ask for Payal to attend you - She is a doll.
Follow me on Social Media
Instagram : @theanvolyzer
Twitter : 
@theanvolyzer
Facebook : 
@theanvolyzer
**Sponsored Post, Honest Review**