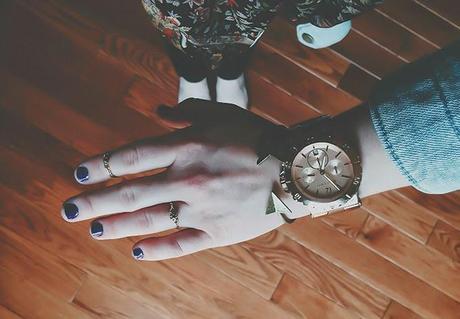 I love nail polish, my collection is constantly growing; so I was really excited to try this new Triple Shine nail polish c/o Sally Hansen!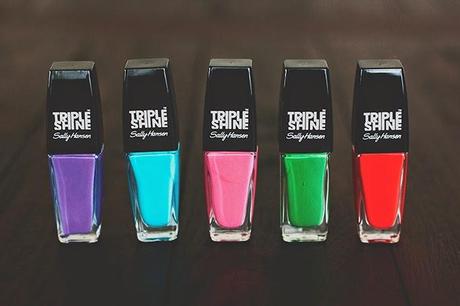 When Sally Hansen says this product delivers "triple shine" they aren't lying, I can practically see my reflection in my nails. This polish definitely outshines them all (it even has natural crushed pearls to deliver the high impact, glossy color) and comes in 29 beautiful shades! The unique flat brush also makes application incredibly simple, that might even be my favorite part about the Sally Hansen nail polish.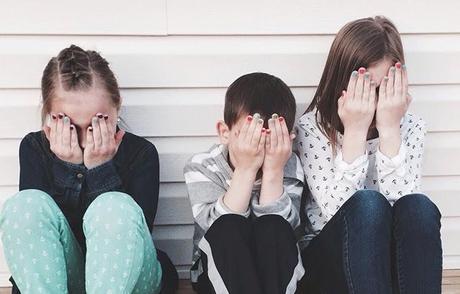 Before giving it a go on my own nails, I offered my nieces each a manicure. We're talking the works- filing, cuticles, bowl of water. It helps that I needed to brush up on my manicure skills for future work. They were enjoying the experience so much that my nephew wanted to get in on the manicure action. haha They each went with multi-colored nails while I stuck with one- Vanity Flare.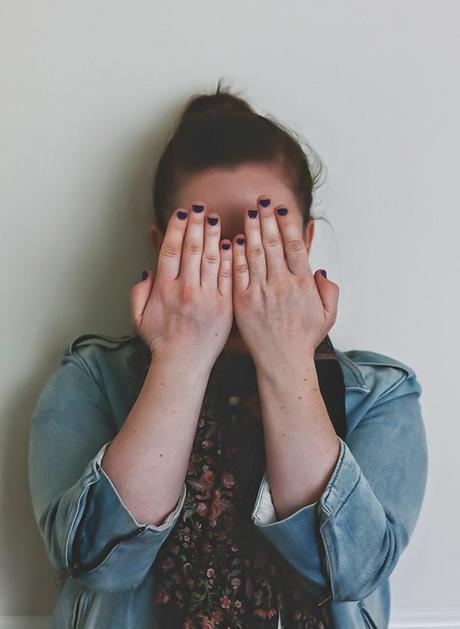 I highly recommend this product to everyone. The polish has been on for a few days now with no sign of chipping. Even my nieces nails still look picture perfect! The gloss is protected with the Ultimate Shield Complex, exclusive to Sally Hansen, designed to help polish withstand the wear and tear of everyday living for non-stop shine. It can withstand tap, salt, and chlorine water.
Be sure to head HERE and grab the Triple Shine Nail Polish from Sally Hansen in your favorite color (or ten)! #TurnUpTheShine #ShineOn #TripleShine