My youtube journey started with

this

sale haul video and to celebrate that start I thought it appropriate to make a tradition out of sharing my sale purchases with you.
I love the sale season and it has become as much of a festival for me as Diwali. There was a time when I would buy a truck load of stuff just because its hard to resist that unnecessary pair of shoes when it is at 50% off. With the half price tag even the most indulgent unnecessity starts looking like a necessity.
Well, I dont blame you, there is a very fine and blurry line that separates indulgent buys and must have requirements and when on sale those lines dance with each other turning into a beautiful haze tempting one to jump over.
Its only months later, when I would see a huge pile of tagged clothes lying untouched in a corner of my cupboard that the damage done would sink in. Each time Id promise myself to never make the same mistakes again only to find a bigger pile sitting the next sale season.
Now I have strict rules for sale shopping
1. I decide before hand which sales I would like to see, depending on my requirements and visit only those stores, never setting foot into the others.
2. I always ask myself "do I need this or do I want this" "where will I use it" and "do I have something similar already which I have not used yet".
With these rules in place I am much more comfortable and confident with handling the sale season and its temptations.
Here are my Jan 2014 sale purchases.
Zara : shoes and a big tan handbag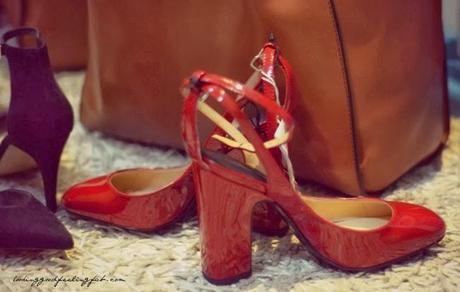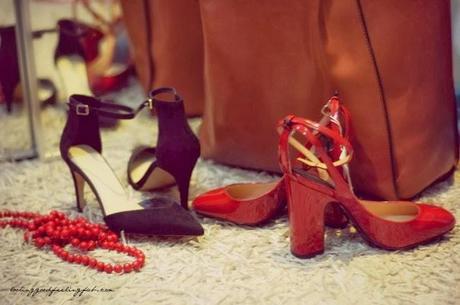 Westside : Animal print flats and 2 kurtas
Landmark : Some great books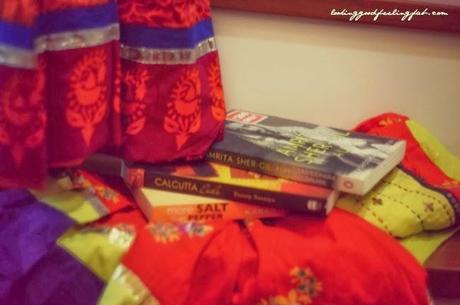 I did do a little indulgent buying too. I had been wanting to try asos.com for a while now and whats a better time to try something new than the sale season. So I got myself a pair of silver heels and a retro pencil skirt. I am very impressed with asos.com, they shipped very quickly (took 20 days for me to get my box of goodies) the quality is superb and everything looks better than on the site.
I had paid Rs 2100 for both and was pretty pleased with the great deal, however I had to pay duties due to which the cost rose to almost Rs3000..sob sob..so much for feeling victorious.
I bought this fairly late so could not include it in the video.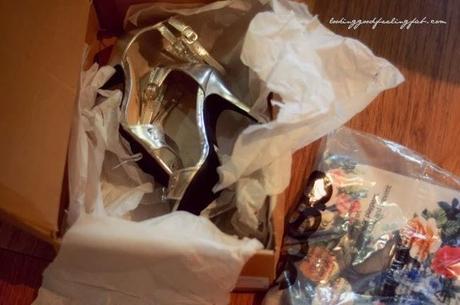 I hope you enjoyed the post, do hop on over to the youtube channel to see me yap and show you all the things I bought.

My sale video

.Also, have you entered the proactive giveaway yet??

HERE

want to look good and feel fab always?? Join us lookingoodfeelingfab.blogspot.in