Two of my favorite, beachy, punched-up color, textile companies are having sales you need to take advantage of.
I admit, I love my friends at Hable Construction and will always play favorites and promote their fantastic wares. What's happier than their sturdy fabrics, saturated in brilliant colors re-made as totes? Plus, who doesn't love a super successful, company run by two cool, creative women who are sisters?
These are the rare exception that make me deviate from my beach staple, the monogrammed LL Bean tote. And you baby mammas? These would make the best carry-all for all of those sippy cups and wipe-ys. The rest of us, need one to haul around whatever it is we women sherpa about.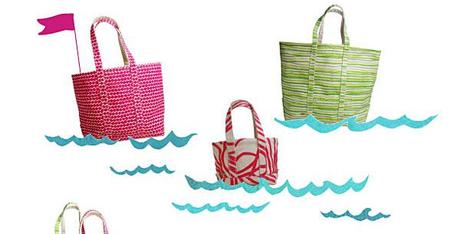 Now, through April 24th...Shop ANY regularly-priced items on their website and receive 25% off when you enter discount coupon code TOTE prior to check out. Hable Construction
::::::::::::::::::::::::::::::::::::::::::::::::::::
I have to admit, I didn't realize that Roberta Roller Rabbit had a store front in Santa Monica. RRR is the home of Modern, cotton, block print fabrics which, belong in any smart + hip beach side interior.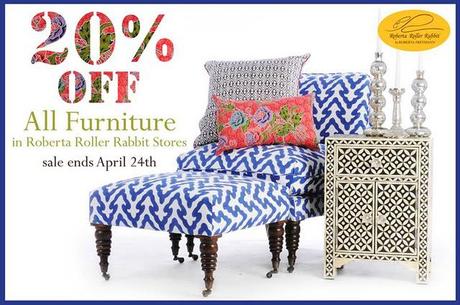 "Named for a fable Roberta found on discarded fabric in India telling the tale of Roberta Roller Rabbit, this hand block printed collection began in 2003 as a small line of colorful block printed beach tunics for mother and daughter."
And if you're not in the market for the furnishing, stock up on their beautiful summer Kurtas, perfect for Apre´s Beach/Sun bbqs, available on their website...Roberta Roller Rabbit.