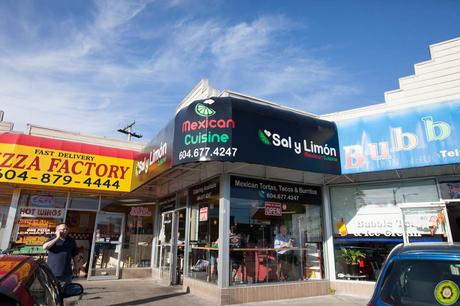 Sal y Limon is a small Mexican joint situated on Kingsway. Their menu ranges from tortas and quesadillas to tacos and burritos. On a sunny afternoon, Fasha and I made a trip to this little corner stop for lunch.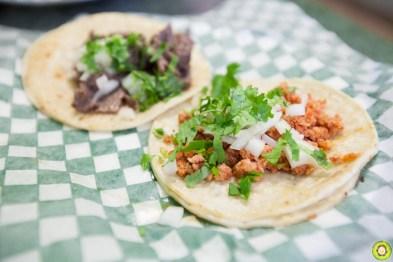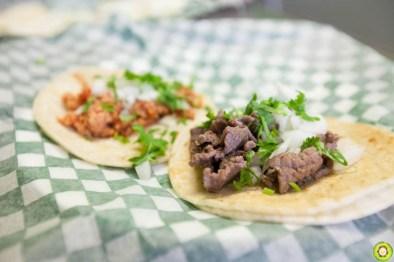 I got two tacos ($2.25 each) – Chorizo and Carne Asada (grilled beef). I did not like them.
The beef was boring and bland while the chorizo was desert dry. No doubt, these tacos had the fiery Mexican spirit sucked out of them.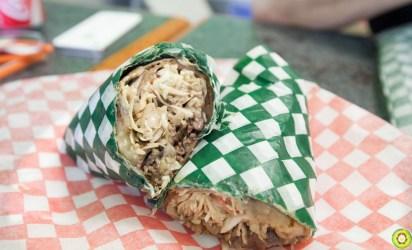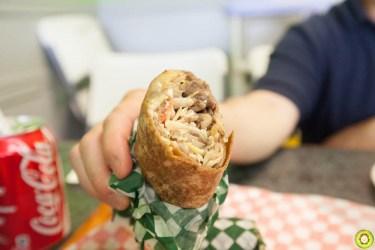 We also ordered a couple of burritos: the Pierna burrito ($8.25) that was slow roasted pulled pork; and Carne Asada Con Queso, which was grilled beef with cheese.
To be honest, I don't even know which picture is which burrito. They both look so similar, and tasted similar… the similarity being bland.
The vegetables tasted and felt old. Void of any freshness. Just really disappointing.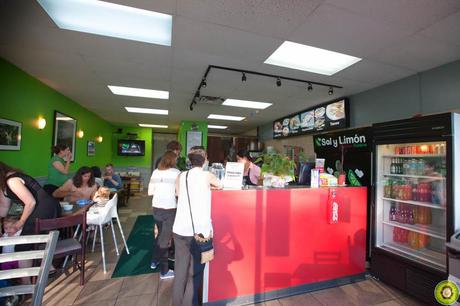 Needless to say, I was very disappointed by our meal. Our meal failed in representing Mexican cuisine and its incredible flavours.
Foodobyte's Rating