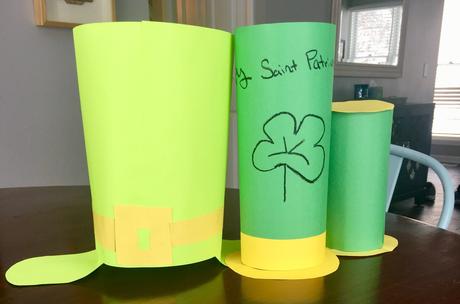 You don't have to be Irish to love Saint Patrick's Day! Getting to dress up in green, and pinch everyone who dare not show their holiday spirit is a blast at any age. The days are starting to get warmer and everyone is filled with festive cheer. What's not to love? This year you can rock Saint Patrick's Day with these fun, simple activities!
Saint Patrick's Day Leprechaun Hat in Under an Hour
Nothing says Saint Patrick's Day like fun holiday attire does. Especially holiday attire that you can make in under an hour! We had a blast last year making these festive hats. Make one for yourself, or for any little leprechauns you happen to come across. The best part is, it's so easy anyone can do it!
Directions
The first step is to determine how big you want your hat to be. You can wrap the paper around your head, or you can make a tiny hat, fit for a leprechaun! The choice is yours.
The next step is to decorate your hat! You can color on it or garnish it by cutting out paper decorations and gluing them on. One idea is to cut out a cute, yellow buckle to wrap around the hat, as seen in the photos.
Once you have measured your hat and decorated it, use the glue stick to glue both ends together, creating a circle.
Next, add the base and top to your hat by tracing a circle around the hat and then cutting and pasting it to the top or bottom. This step is optional!
Tip
Embrace your creativity with this craft! There is no such thing as a bad Saint Patrick's Day hat.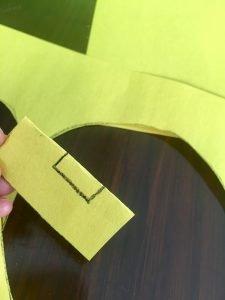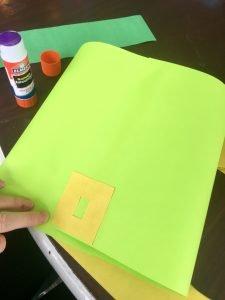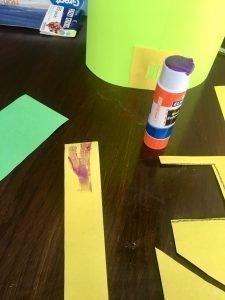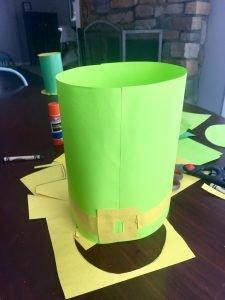 Leprechaun Treats
Getting kids to eat fruit can be harder than finding a four leaf clover sometimes! Admittedly, afternoon snack time can be a challenge at my house. Last year I made this delicious Saint Patrick's Day snack. We called them Leprechaun treats and my kids even helped make them! It was a blast, and definitely a great way to bond and teach them a little bit about cooking. The best part is, they can be ready in under 20 minutes!
Know the Nutrition
Bananas are basically a nutrient powerhouse, packed with potassium, dietary fiber, and protein. They promote easy digestion and improve heart health. White chocolate is high in calcium and does not contain caffeine like other chocolates. Always use in moderation. I use Simply Balanced organic pretzels because they are made with no artificial flavors and non-GMO. They are available for purchase at Target.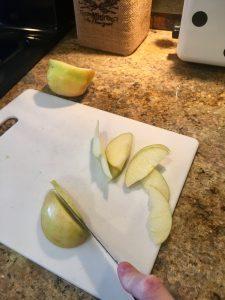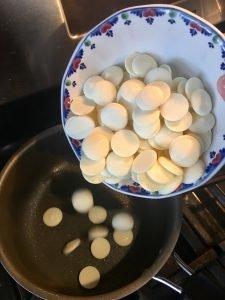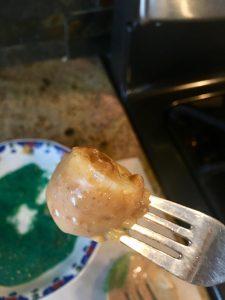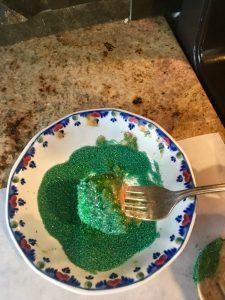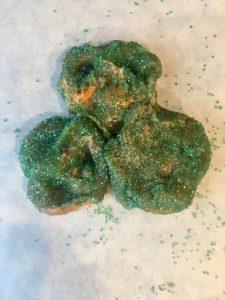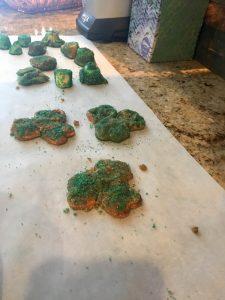 Leprechaun Treats
Activity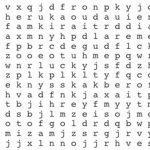 Once you've made your holiday hat and eaten your Leprechaun treats put your brain to the test with this Saint Patrick's Day word search! All you have to do for extra entertainment is click the following link and print! Saint Patrick's Day Word Search.