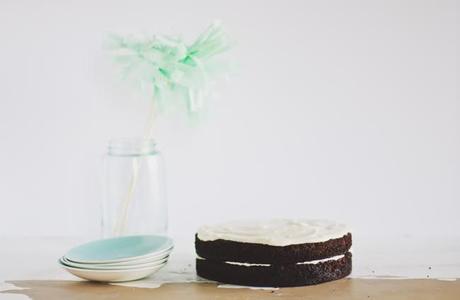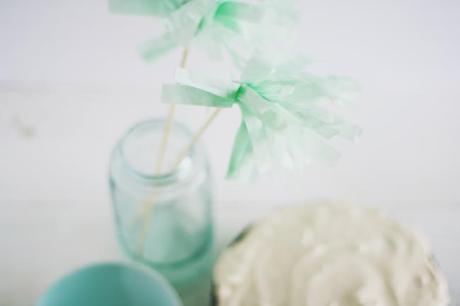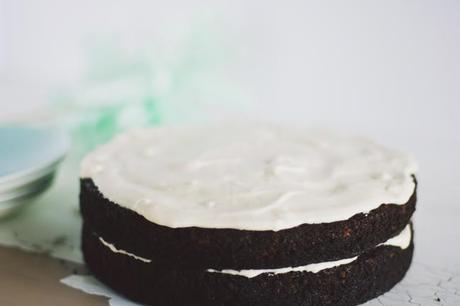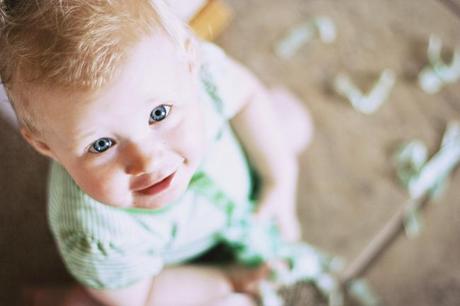 I love holidays that are based around one color (I know, I know, there's orange too. But not really in America). My husband spent most of the day delegating in town. The kids spent the first half of the day stealing shavings from the Guinness chocolate cake I made. We all spent the second half at a party, where the kids had an awesome time running around with lots of other littles.
Are bloggers allowed to show you pictures of food without giving you a recipe? This cake is a family favorite. I make it every St. Patrick's Day - and sometimes for my husband and brother on their birthdays too. I use
Nigella Lawson's recipe
, but I substitute half the whipped cream in the frosting for Bailey's (which is probably why my frosting never looks so light and fluffy). And yes, since I always seem to be pregnant when it comes time to make this, I do feel weird walking through the grocery store with a big bottle of Guinness in my cart.
Did you enjoy your Saint Patrick's Day?