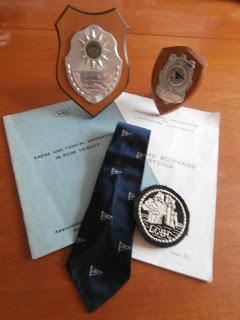 'The big ships sail on the Alley Alley O, the Alley Alley O…'
That nursery rhyme always takes me back to the film version of Shelagh Delaney's A Taste of Honey. The first time I watched it, I was supposed to be in bed. My mother had shooed me off to my room once, on the grounds that it was on too late and not suitable for my eleven year old self. She went back downstairs to our pub and I sneaked back to the living room doorway to watch the film with one ear listening out for her possible return. I was spellbound by Jo and her sailor boyfriend, Jimmy. Whatever it was that my mother thought I shouldn't see went way over my head. And we used to live near Salford.
My father took up sailing in his retirement. He had a small cabin cruiser on the Lancaster Canal and after a couple of years he upgraded to a larger, better built vessel. It was like a ship inside, all highly polished and varnished dark oak with brass fittings, like a miniature galleon. He won awards for the best maintained wooden boat. Most summer weekends were spent sailing with my step-mother and in good weather they often took longer trips. They went to boat rallies and joined the Lancaster Canal Boat Club. I attended a couple of dinner dances. Events always ended with everyone singing along loudly to Rod Stewart's 'Sailing', with arms waving. It could get emotional. Dad enjoyed his years with his boat and the club. He climbed the ranks to President of the LCBC, a post he held at the time of his death. I only visited them on the boat very occasionally. I became queasy after another boat once sailed by and gently rocked us a tiny bit. Clearly, I'm not a sailor.
My husband was a proper sailor. He left home to study at Nautical College in Hull then sailed with the Merchant Navy to faraway places. He loved his life and would have continued but physical injury put an end to his career. Eventually, it was back to college to train for something else, then in the future, he met me. Every cloud…
Together, we have taken a few short boat trips, Dover to Calais, the south coast of Jersey, Tenby to Caldey Island and St Helier to St Malo. Mostly, I have been fine. The St Malo to St Helier return trip was bad for me. Last year we island-hopped the Outer Hebrides traveling on ferries and we didn't have any problems. This year we're doing something similar, but the ferry trip is about four hours. I hope I can cope. I'm sure the destination will be worth it.
My father loved his boat and sailing on the Lancaster Canal, but he visited other waterways as well. He spent holidays on the Norfolk Broads, the Leeds-Liverpool Canal, the Caledonian Canal and other places in other boats. Sailing became his 'thing', but despite growing his sea-legs, a trip on the Fleetwood ferry to the Isle of Man made him sea-sick, something that gave us, his family, great amusement.   Two special men, both sailors.
I have watched A Taste of Honey many times, sang the song and cried.   I found this John Masefield poem.  
Sea Fever
  I must go down to the sea again, to the lonely sea and the sky, And all I ask is a tall ship and a star to steer her by; And the wheel's kick and the wind's song and the white sail's shaking, And a gray mist on the sea's face and a gray dawn breaking.   I must go down to the seas again, for the call of the running tide Is a wild call and a clear call that may not be denied; And all I ask is a windy day with the white clouds flying And the flung spray and the blown spume, and the sea-gulls crying.   I must go down to the sea again, to the vagrant gypsy life, To the gull's way and the whale's way where the wind's like a whetted knife; And all I ask is a merry yarn from a laughing fellow-rover And a quiet sleep and a sweet dream when the long trick's over.     John Masefield, 1878-1967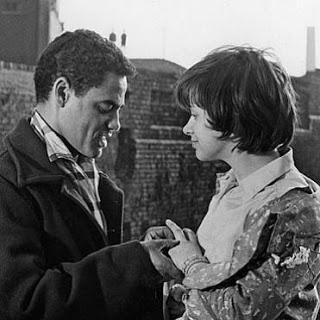 Thanks for reading, Pam x
Email This
BlogThis!
Share to Twitter
Share to Facebook
Reactions: