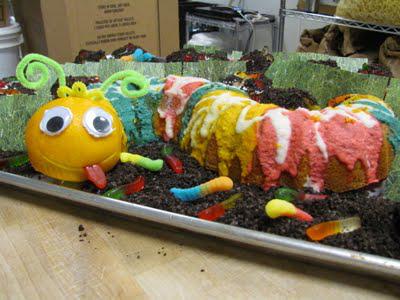 Sunday we celebrated Sage's 1st birthday with a buggin' out party.  The whole theme for his party was based around this cake.  A saw the idea months back of how to make a caterpillar cake using a bundt cake pan.  
It ended up turning out really cute.  I added an orange for the head, google eyes, pipe cleaner and a swedish fish for the tongue.  Cy helped decorate all the worms 'n dirt cupcakes the night before.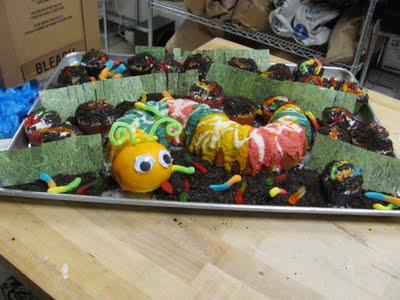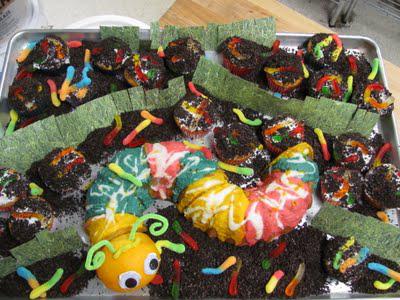 We named him Carl the caterpillar and well he was quite yummy.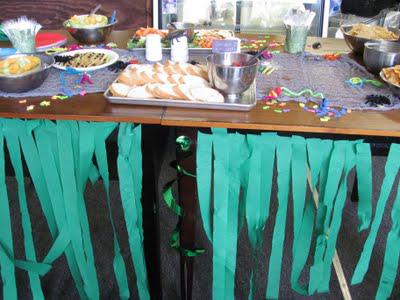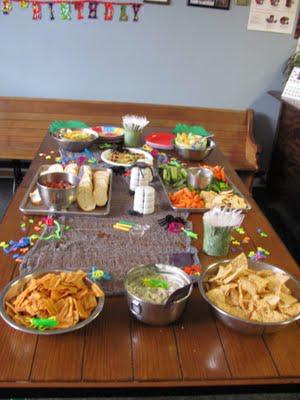 We also had melon ball bug eggs, ants on a log, veggie bug legs, butterfly crackers, garden bruschetta, spinach swap dip 'n chips and snail roll ups (that weren't out in the photo).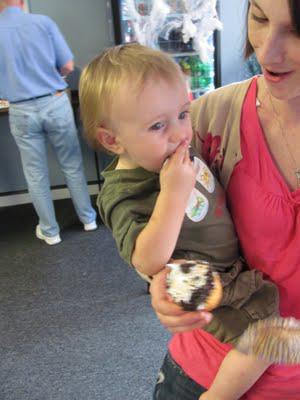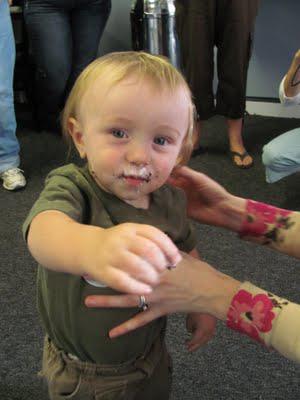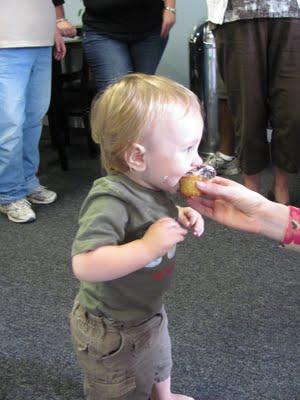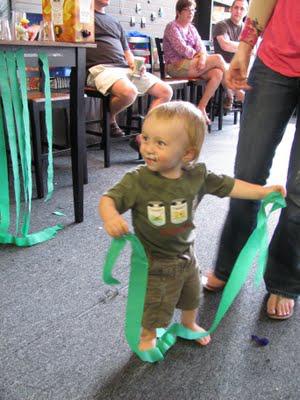 Sage loved that he got to run around with a bunch of screaming kids, eat frosting and tear off all the "grass" streamers.  Afternoon well spent.  Glad we know how to keep the 1 year old happy-- Happy 1st Birthday my little love!

Subscribe in a reader