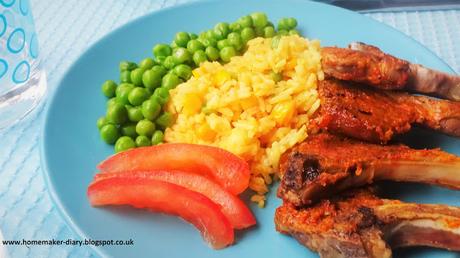 Stews and gravies are just out of the equation for my children.. They agree to have some, if the carb portion consists of rice. So I am always on the verge of trying out new recipes that allow me to deviate from the monotone meal combinations.
I have made lamb a couple of times with tomatoes and onions but the children don't seem to be very keen for it, Achari Gosht is an exception! So this time, I needed to try a different recipe with my lamb chops.It took a lot of guess work before I figured out the right combination of ingredients that would give a great flavor to the chops.
The first ingredient that came to my mind was saffron. I love saffron because it adds a depth of flavor to the whole recipe. It's expensive but a little goes a long way, just a pinch and you take the dish to a whole new level.
I also used lemon juice for the zing and lemon zest to add brightness to the chops. I also added a touch of Pakistan and Morocco flavours with some cumin. I have used raw garlic for its robust flavour, A bit of paprika and pepper to add color and flavor.
The grill was not working so I had to roast the chops, they were quite tasty, roasting creates a rich flavor and melt in the mouth texture. The children loved the lemon saffron chops but I still managed to make some rice for the kids because I know they like it. I love my children and would do anything for them even if it requires me to  climb a mountain with bad knees:-))
Cooking time: 45-50 mins ☻       Serving: 5☻       Level: Easy ☻      Cuisine: Pakistani ☻
Ingredients:
IngredientsQuantiy
lamb chops12       
garlic cloves minced2
green chili pepper1 tsp
nutmeg powder1/4 tsp
black pepper powder1/2 tsp
cayenne pepper1 tsp
saffronfew strands
lemon zest1 tsp
lemon juice3 tbsp
oil3 tbsp
saltto taste
How To Cook Saffron and Lemon Lamb Chops:
Lay the chops on a tray lined with greased paper, sprinkle with salt and set aside.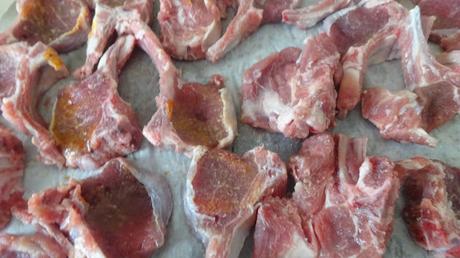 Prepare a mixture of spices with oil and lemon juice also add the zest.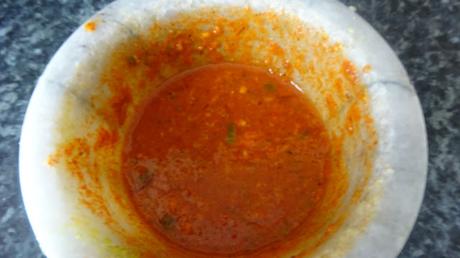 Smear the chops with the spice mixture and leave to marinate for 4-5 hours.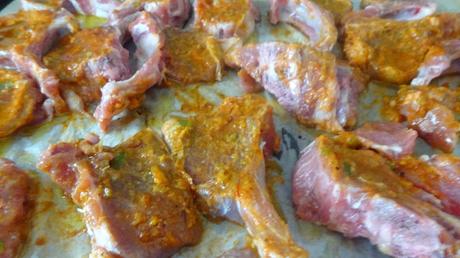 Place on a greased baking tray and bake in a preheated oven at 200 degrees C. The saffron and lemon chops are ready when tender and golden brown in color.