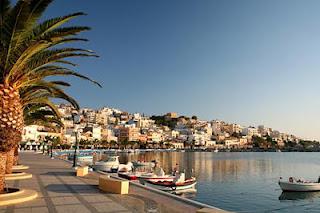 This blog entry is a response to a comment and question I received from a reader on a previous blog entry (Economic War Zone). In the comment, the reader pointed out that the fear of riots could deter many tourists from visiting Greece. Then the reader asked, "Can Crete guarantee safe passage to its tourists?"  
The riots I'm sure all of you have seen on your local news stations and read about on the internet have taken place in larger cities on the mainland. Cities such as Athens and Thessaloniki have seen a great deal of uproar, but the majority of the Greek islands have remained peaceful. 
I have lived in Chania, which is situated on the west coast of Crete, for three years now. In all this time, I haven't witnessed a single violent riot or protest. By comparison to many other popular tourist destinations around the world, Crete is a safe place.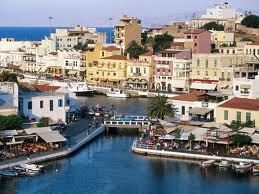 Can I absolutely guarantee your safety while you're visiting Crete? No, I cannot. There are no guarantees in life. Anything could happen at any given time anywhere in the world. But if you leave your preconceived notions at home and bring your common sense with you, your chances of having a good time in Chania are very good. So if you're thinking about taking a trip abroad this summer, I highly recommend you consider booking a flight to Crete. 
Welcome to Crete!