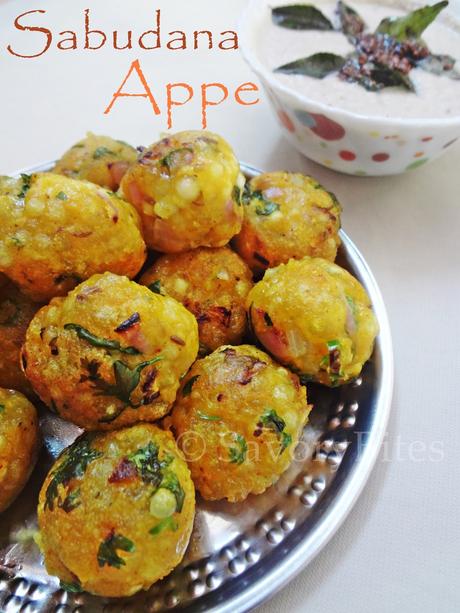 Wash and Soak Sabudana previous night of making the appe and keep them soaked in water overnight.,
Next morning,completely drain water from sabudana.
Add the washed poha,cilantro,salt,sugar,turmeric powder,garam masala,grated coconut,cumin seeds,onion and green chilies.
Mix well with your hands.
Make small balls of the mixture.
Now heat the appe pan and apply little oil to the holes.
Drop one ball in each of the holes and cook on medium heat till the appe are done.
Enjoy with chutney of your choice!!