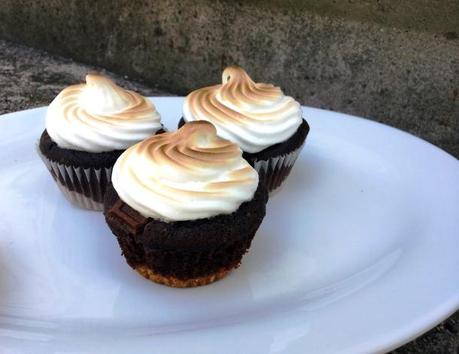 Ok so I have not been blogging… L it's not because I have not been baking, nor is it because I have not wanted too. Although school is still out for the summer for my girls, it seems like I have less time than I did when they were in school with homework and everything in the evenings. I still found and made time to blog. But here lately I have not been able to fit blogging into my life and that just sucks. It's something that I really enjoy, that I never imagined I would. I miss visiting other blogs as much as I would like to as well, not just to show support but I really enjoy reading others blogs.

But I plan to figure it all out again, get myself back on a routine to fit it into my life. I'm very grateful for the few followers I have and I hope that you will continue to follow while I figure all of this out.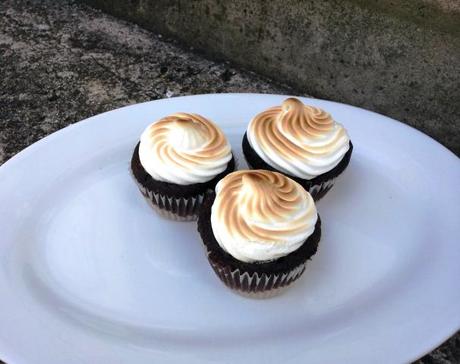 Now, today I have S 'mores Cupcakes to share with you and OMGoodness are these great! I've seen these floating around on other blogs and I finally decided to try them out; but I didn't expect them to taste this good! Especially when they are warm, the day after they were great too. They scream summer, but I could eat them year round!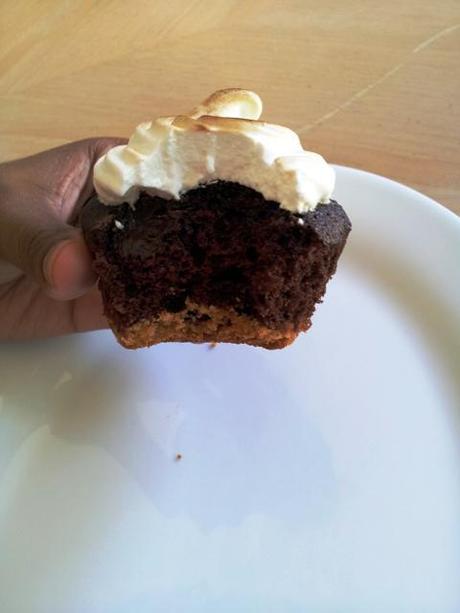 I used my same Chocolate cupcake recipe as used here, but I did add in Hersey's candy bar pieces into each cupcake, about 2, the size of a dime into each cupcake.


Marshmallow Frosting

5 large egg whites- room temperature

1 cup sugar

½ teaspoon cream of tartar

1 teaspoon vanilla extract


Combine all ingredients except the vanilla into a heat proof bowl and set over a pot of simmering water (do not let the heat proof bowl touch the simmering water).  Heat the mixture and whisk on high with a hand mixer until the mixture reaches 160F degrees (using a thermometer) about 10 minutes. Remove from the heat and whisk for another 3 minutes or until you have stiff peaks. Mix in the vanilla.After icing the cupcakes I do not own a kitchen torch; therefore I turned the boiler on in the oven and popped the cupcakes back in for about 2 minutes and I had s 'mores cupcakes!


Enjoy! J


Icing recipe adapted from: Annie's Eats