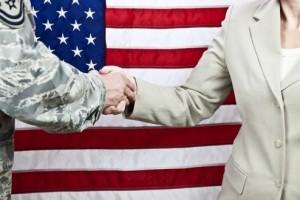 Ryder recently announced it has partnered with Soldier for Life - Transition Assistance Program (SFL-TAP), a centrally funded commanders program that provides transition assistance services to eligible soldiers. Ryder will begin a pilot program this month that will provide hands-on diesel technician training to military veterans exiting service. Following completion of the training, which will take place in a classroom setting over a 12-week period, graduates will be placed in eligible open technician positions at Ryder locations across the country.
"Ryder is thrilled about the SFL-TAP strategic partnership. It enables transitioning service members to set a clear, tangible career path for themselves as they prepare to re-enter civilian life," said Bill Dawson, Vice President of Maintenance Operations & Engineering, Ryder. "It also meets a great industry need by helping to alleviate the nationwide technician shortage. This initiative supports Ryder's focus both on safety and talent, as it provides us the opportunity to equip candidates with Ryder's top-of-the-line training, and offers us access to talent that is highly skilled, team-oriented, and disciplined."
Transitioning service members who partake in Ryder's 12-week-long pilot program will spend the first three weeks training at Fort Sill, and complete the remaining nine weeks of the program at a Ryder maintenance shop in Oklahoma City. A brand new classroom has been constructed on-site at the Ryder shop location, and one of the existing service bays has been designated for the candidates' hands-on training, provided by Ryder's expert maintenance training team. The pilot program will launch its first training class with six members, and plans to have up to 12 members per class in the future. At minimum, 24 students will graduate from Ryder's training program per year.
Critical to enhancing SFL-TAP is the Veteran Opportunity to Work (VOW) Act of 2011. VOW is a 360 approach that incorporates education, training, protections, and eliminates roadblocks in the system to provide veterans with the opportunity to compete in a 21st century economy. It ensures that SFL-TAP is effective, measures success, and requires an ongoing review of the program.
This month, to kick off the pilot program, Ryder attended the one-year anniversary celebration of the Soldier for Life Transition Complex at Fort Sill. Other companies that have been partners with SFL-TAP in Fort Sill for the past year were also in attendance.
Since joining the U.S. Chamber of Commerce Hiring Our Heroes program in November 2011, Ryder has increased the percentage of veterans among its U.S. workforce of more than 27,400 employees from 8 percent to more than 10 percent. Through various partnerships and recruiting events, Ryder works to ensure that transitioning military service men and women are aware of employment opportunities within the trucking industry and at Ryder. The Company also invests in making sure its veteran new hires feel at ease through its Veteran Buddy program by pairing them with a Ryder military veteran "buddy" who is available to help them assimilate to their new work environment. Veterans interested in a career in transportation can visit www.ryder.com/military, where they can match their skills with open positions at Ryder.