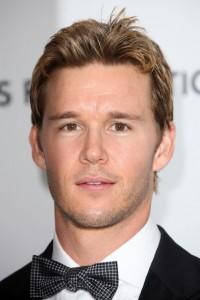 Ryan Kwanten at Elton John's 2012 AIDS Foundation Benefit Oscar Viewing Party/Frederick M. Brown, Getty Images
Ryan Kwanten (Jason Stackhouse) will be staring in a new movie. The Aussie actor has signed up to play a Boxer in the movie Hands of Stone. The film is set to star Gael Garcia Bernal and Al Pacino. It is said to be a bio picture about the Panamanian boxer Robert Duran.
Kwanten will play Ken Buchanan, a boxer of UK original who faced Duran during a match at Madison Square Garden in 1972.
Usher and actress Michelle Rodreguiez will also be in the film. No word on the release date.
Source: IndieWire.com-"R&B Artist Usher To Play Sugar Ray Leonard In 'Hands Of Stone'; Ryan Kwanten & Michelle Rodriguez Also Join"