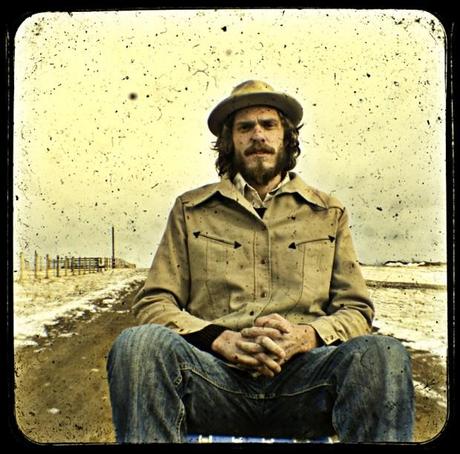 Ryan Boldt – Love Is Pleasin'
SoundCloud
Emerging out from the forest shadows, Ryan Boldt, frontman of the notable quintet Deep Dark Woods, has stepped into the sunlight to unveil his new solo record Broadside Ballads. Released this past November, the album is comprised of traditional-sounding folk songs strongly influenced by the likes of Shirley Collins, Davy Graham, and Bob Dylan, to name a few. Just going down the tracklist, you get a sense of the aesthetically pleasing melodies and melancholic chord progressions within. Boldt really hones in the essence of quintessential classic folk music without leaving behind his coined foot-tapping contemporary brood — he's mastered the art of storytelling, making each song indelibly pure, wholesome, and raw.
The first song on the record, "Love is Pleasin'", is the paragon that sets the organic framework. Boldt sings of ardent love that could not withstand the test of time: "Love is teasing and love is pleasing and love's a treasure when first it's new, but as love grows older, at length grows colder and fades away like the morning dew." Lyrics like these are what make Broadside Ballads such a hypnotizing and emotive record. It's almost hard not to feel your heartstrings pull a little.
Broadside Ballads is a proclamation of just how far Boldt can go with his musical artistry. Though simple in its instrumental arrangements, the album is still bold and pragmatic, and by including the rumbles of thunder and birds chirping into the songs, Boldt creates a very special and harmonious tone. The subtle, untaught sounds of nature are what create the hallmark charm of the record. If he does decide to continue releasing music as a solo artist, then it could very well be the start of a flourishing new journey out of the woods for Ryan Boldt.