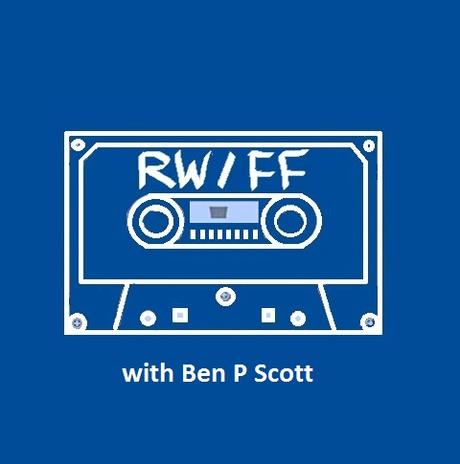 This week's RW/FF round-up features albums from Noel Gallagher, ex Babybird genius Stephen Jones, and The Charlatans. As well as new music from The Orb, andhim, Martin Gore, The Leisure Society and Muse, there's a review of the Levellers film 'A Curious Life' and the band's acoustic gig at The Forum in Bath last weekend. And in addition to a new RW/FF mixtape, once again I have a look at the songs making the charts 20 years ago in 1995, including tracks from Elastica, Gene and Radiohead...
When you're currently writing some of the best music of your career, it must be frustrating to keep being asked when your old band are going to reform. But it clearly hasn't affected
Noel Gallagher
's post-
Oasis
creative resurgence as is proved by his second solo album 'Chasing Yesterday'.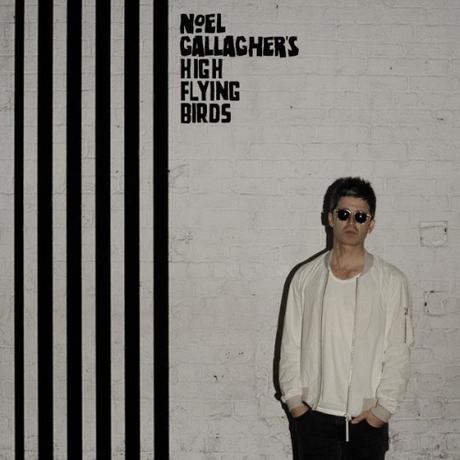 Its title may suggest an exercise in nostalgia and returning to the sound of the glory days, yet the relaxed acoustic-driven opener 'Riverman' immediately reveals that a rather different path lies ahead, conjuring up images of smoky rooms, and even stepping into space-jazz territory with a wild saxophone solo near the end. Don't go expecting some sort of radical reinvention though: writing solid, instinctive tunes for people to sing along to at the top of their voices is what Noel does, and there's no sign of him stopping any time soon. 

The growing influence of The Smiths continues to find its way into the music, no more so than on the elegantly melancholic verses of 'The Dying Of The Light', a song that seems to lament the decline of popular culture and all the great things that have disappeared from it. "The world had turned and I'd become a stranger, and I'm tired of watching all the flowers turn to stone". Having first heard Noel's songs while he was still rising to the top in the mid 90s, it makes me feel my age when hearing him musing over the past in such a way, but also strikes a chord with me topic wise, as it will do with many others. Although we find Noel reminiscing about the good old days and coming to terms with the detritus of popular culture, you also get the impression that he's a lot more comfortable recording and releasing records without being surrounded by the madness that defined Oasis.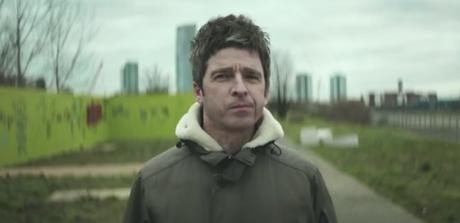 After such a reflectively anthemic moment, the distinctly chilled Pink Floyd-meets-Primal Scream psychedelic jazz groove of 'The Right Stuff' will annoy those hoping for a whole album that sounds like Oasis, but the rest of us will surely welcome this most surprising departure. Feeling more liberated, Noel has started using his solo status to his advantage by going down routes that were restricted when he was part of a stadium rock band. Meanwhile the wondrous 'While The Song Remains The Same' is another beautifully introspective track which again bears echoes of The Smiths and finds Noel revisiting his home town to "walk the streets of my life while they still remain". It's another grower which in time reveals itself to be one of the man's finest. 
The previous LP may be slightly more consistent and more immediate, but 'Chasing Yesterday' boasts brighter highlights and has a lot more to reveal underneath the surface. It's a record with one eye on the past and one on the new possibilities that lie ahead. Looking back at his history to determine where to go next, Noel seems to be both comfortable in his current position, and not afraid to step out of his zone with the occasional expectation-defying surprise. For those of us who have wisely kept the faith, The Chief continues to dish out the rewards. Read the full 9/10 review HERE.
http://www.noelgallagher.com/
https://www.facebook.com/noelgallaghermusic
https://twitter.com/noelgallagher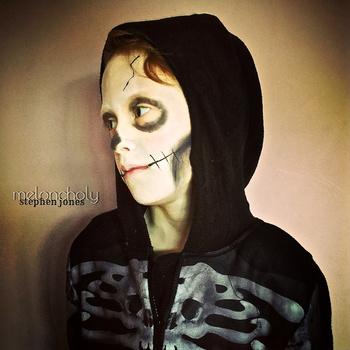 Although many people won't have any idea of what happened to Babybird since the chart hits of the 90s, Sheffield cult hero Stephen Jones has actually been releasing a huge amount of new music via his Bandcamp page over the last couple of years or so. In fact this most prolific musician seems to put something new out every week. But this new album entitled 'Meloncholy' is particularly notable for being the first album of "music and words" since the final Babybird album 'The Pleasures Of Self Destruction' from 2012. Apparently "a new name to replace "Babybird" would have been used" for this album but is "being kept secret for a future release". 
After a relatively long time releasing mostly instrumental and atmospheric music, its good to see that Jones hasn't misplaced his ability for putting great lyrics and melodies together. Beginning brilliantly with the elegantly arranged dark beauty of piano and percussion-led opener 'Funny', second track 'Teenager' is a breezy, understated helping of lo-fi pop, while the confessional 'Wrecked' requires a patient ear, but soon gets under your skin after a few plays, as does the sad, bewitching highlight 'Oh Your God'. As well as the creeping 'The Children' and the charming 'Best Friend', we get the sparse, ambient wonder of the breathtaking 'No Cameras' where Jones's vocal, drops of piano and a splendid arrangement combine to work magic. It may very well be the most beautiful song he's ever made.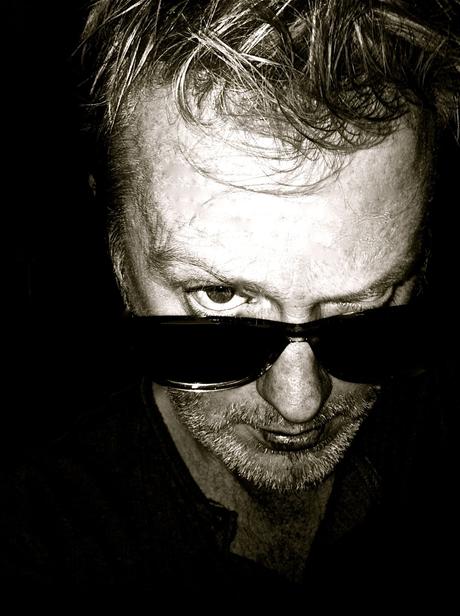 While the lyrics that accompany the delicate twinkle of (almost) title track 'Melancholy' remind you that sadness is part of human nature and should sometimes be embraced, the moody hip hop flavours of 'No One Home' provide another example of his talents for penning disturbed love songs. The intense lo-fi piano lament 'Dance On Your Feet' is perhaps the track that requires the most patience, but fits well as a finishing moment. 
Growing more sentimental with age but often maintaining that dark, unsettling edge, 'Meloncholy' combines the spacious, atmospheric instrumentation of Jones's more recent projects with the magnificent songwriting of the Babybird albums. A cohesive set of songs that sees a hugely underrated genius making a welcome return to doing what he does best. 8.2/10
https://twitter.com/xbabybird
http://thestephenjones.bandcamp.com/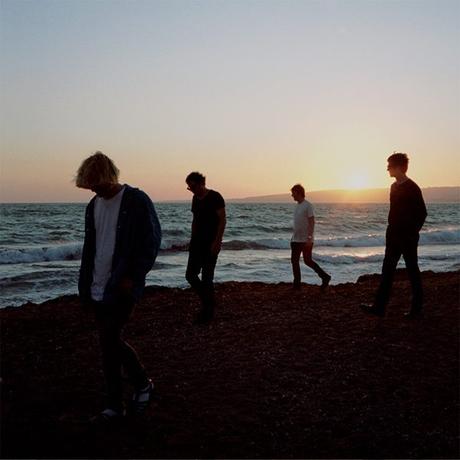 There aren't many bands who have been through as much turmoil as The Charlatans, and there are even fewer that have managed to survive. Yet after over 25 years after their formation, they are back with one of their strongest pieces of work to date. 'Modern Nature' is their first album since 2010's 'Who We Touch' and the first to be released since the sad death of drummer Jon Brookes in 2012. I promised a belated review of this in the last RW/FF round-up, and now you can read that review in full HERE. 
Packed full of the things that make The Charlatans so special, while also picking up new influences and moving forwards with great optimism, 'Modern Nature' is a joy to listen to. 
More proof that grief can inspire absolute magic. 
https://www.facebook.com/thecharlatans
https://twitter.com/thecharlatans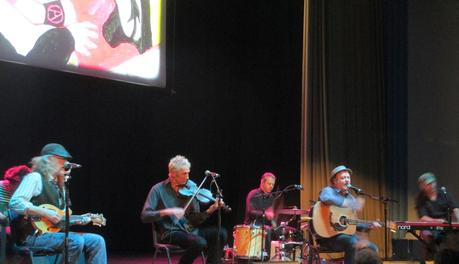 On a busy Saturday night in the city center of Bath, lots of people mostly over the age of 30 have gathered at
The Forum
, a wonderfully preserved Art Deco cinema built in the 1930's. Inside the auditorium, what looks like a full house takes their seats to watch 'A Curious Life', a film documenting the lives of UK folk-punk legends the
Levellers
. 

Directed by former Chumbawamba member Dunstan Bruce, it's more of an insight into the lives of the group rather than a comprehensive document of their career. Billed as a tale of "25 years of subsidised dysfunctionality", a lot of the band's story is told by the film's central character, the band's bassist/artist/archivist Jeremy Cunningham. At just 78 minutes long, you get the feeling that more could have been explained about each album to make up a clearer account of the highs and lows, but 'A Curious Life' takes a different and far more intimate approach. However if you're looking for a full, in-depth history of the Levellers, THIS lengthy article I wrote last year does the job nicely.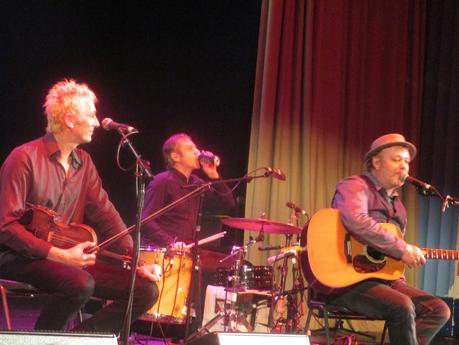 Following a humourous and enlightening audience Q and A session with Bruce and Jeremy, the band appear for an acoustic set. Well, acoustic except for the presence of Matt Savage's keyboards. They begin with perfect renditions of 'The Boatman' and 'The Road', which inspire sections of the audience to leave their seats and dance their way to the front, to the displeasure of the limited amount of venue staff. Everyone is told to go back to their seats until later, and as it turns out, for good reason.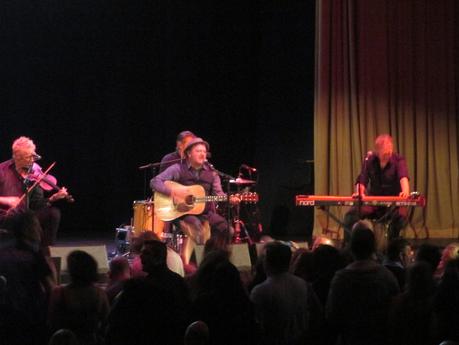 Admittedly, the seated venue isn't what I'm used to when watching the Levellers either. But unlike being packed in amongst a sweaty crowd, one can better appreciate the intricacies of the band's slower, more reflective material when seated comfortably in a setting like this. The subtle details of the magnificent early EP track 'Hard Fight' benefit from the increased degree of concentration between the audience and band, while a lovely 'Confess' proves that even under-par albums like 2005 'Truth And Lies' still had their stand out moments. A spellbinding 'Maid Of The River' reminds you that the 1995 number 1 album 'Zeitgeist' is now 20 years old, and begging to be played in full on an anniversary tour.

The pace is upped and the energy increased for a resonant blast through 'Barrel Of A Gun', which immediately tempts the crowd from their seats once again. And after a superb 'Truth Is', a riotous 'Dirty Davey' and an equally charged 'Burford Stomp', a large percentage of the seats are empty as the front of the stage fills up. The band reappear for a hugely enjoyable encore of 'Carry Me', before the frantic energy of 'What You Know''s climax sends the assembled crowd into a frenzy one last time.




Not the first memorable night I've enjoyed with the Levellers, and probably not the last, but certainly a different experience, and a rewarding one that really demonstrated their versatility. Read the full version of this review HERE.




https://www.facebook.com/levellersofficialhttp://www.levellers.co.uk/https://twitter.com/the_levellers
Expand your horizons, discover some incredible new sounds, and stay a step ahead of the mainstream... It's the regular new music mixtape from RW/FF. The latest edition can be listened to via the Mixcloud player below.


It showcases the music that has featured on the RW/FF site over the last few weeks, and around 80 minute CD's worth of great new music makes up each compilation. A lot of people mistakenly think there's no new music worth listening to these days... Think again. These regular compilations make sure that you don't miss out on the good stuff.


RW/FF 2015: Vol 1 by Rw/Ff on Mixcloud


Idlewild - 'Collect Yourself'
Blur - 'Go Out'
Noel Gallagher's High Flying Birds - 'Ballad Of The Mighty I'
The Charlatans - 'Come Home Baby'
Gaz Coombes - 'Detroit'
Paul Weller - 'White Sky'
Ash - 'Cocoon'
The Prodigy - 'The Day Is My Enemy'
Django Django - 'First Light'
Black Rivers - 'The Forest'
The Cribs - 'An Ivory Hand'
Drenge - 'We Can Do What We Want'
Crushed Beaks - 'Overgrown'
The Staves - 'Black And White'
Boxed In - All Your Love Has Gone (Michael Rother remix)
Gulp - 'The Way' (Cian Ciarán Remix)
The Lucid Dream - 'Cold Killer'
Wire - 'Joust And Jostle'
East India Youth - 'Carousel'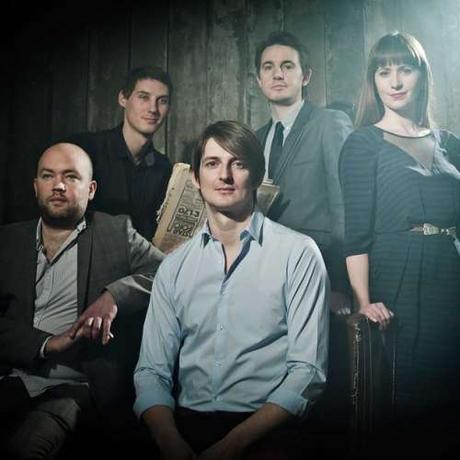 On April 13th, The Leisure Society release their fourth album 'The Fine Art of Hanging On', via Full Time Hobby. Taken from it, here is the beautiful, elegantly yearning 'Tall Black Cabins'.
A press release states that "The intricate production, playing, arrangements, songwriting and broad-ranging instrumentation all indicate an outfit at their most purposeful and assured best. Alongside an audible new creative peak tied together by a distinct theme, The Leisure Society's acclaimed prior trademarks are still present - namely Nick Hemming's intensely personal and honest lyrics which adorn the band's warm, timeless, seamless blend of folk, grandiose pop and indie."
"'The Fine Art of Hanging On' is a recurrent, linking theme, although this wasn't an intentional concept album", explains Nick. "It's about clinging to something - be that a relationship, a career, or life itself. All the way through writing the album a friend of mine was battling cancer.  I reached out by sending him the rough demos of this album. By giving him this access to the work in progress and by him giving feedback, we formed a close bond. Sadly he lost his battle, but his input and presence is there in the album."
https://www.facebook.com/theleisuresociety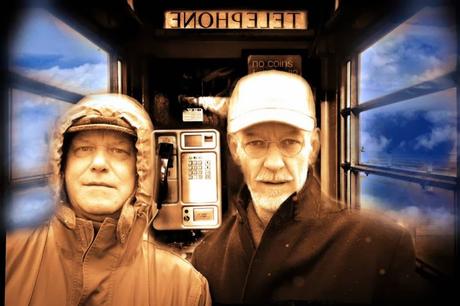 Last year, legendary electronic duo The Orb released a 3CD compilation of remixes, live tracks and singles from the 90's and early 2000s. You can read a review of it HERE. Following on from that collection, their 21st century catalog is highlighted o
n 'History Of The Future Part 2', released on the Malicious Damage label a few weeks ago. From it (and featuring
Lee 'Scratch' Perry
) here is
Ricardo Villalobos
and
Max Loderbauer
's
Villod
remix of 'Soulman', which has been edited by Orb member
Thomas Fehlman
A press release reads that "This collection serves as a comprehensive, second closing compendium on the Orb's illustrious history, before focus moves to their new album, planned for release on Kompakt during summer 2015.
'History Of The Future Part 2' starts after Alex Paterson left his major label experience with Island Records behind him and struck into the new millennium with different record labels, new and old collaborators and a volley of sonic experiments which, while retaining the essential Orb ethos, charted new stratas while returning to the underground which spawned it. While casual attention often seems to fall on early Orb hits such as 'Little Fluffy Clouds' and 'Blue Room', the 21st century saw the fullest realisations of Alex Paterson's original Orb mission. 
The Orb's spaced odyssey since the 90s hits period was, in many ways, more exciting, innovative and even fun now the pressure was off and the real mischief could start. But the last 15 years have also seen some magnificently ground-breaking music, as beautifully displayed in this sparkling new collection. Bass is the place."
https://www.facebook.com/TheOrb
https://twitter.com/Orbinfo
http://www.theorb.com/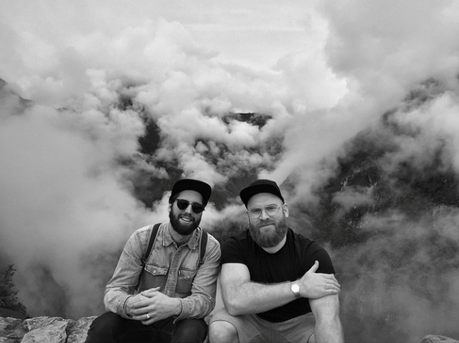 This warm house gem is the lead track from German duo andhim's new 'Spayce' EP, which was released last week on February 27.
According to their label: "A couple of years into honing their skills in the studio and behind the booths, the very dynamic duo known as andhim returns to Get Physical to present us with 'Spayce', the latest specimen of their self-christened "Super House" genre. Raised on a steady diet of hip hop and jazz, the Cologne-native pair have proven to many far and wide that they are entertainers at heart and envelope-pushers by nature. Taking turntables where they seldom go to turn them into instruments, as well as the heavy use of samples and real-world inspiration to set their own creations apart, it's fair to say that 'Spayce' is just another example of the duo's eclectic, eccentric inclinations. Two tracks long and spanning from dance floor epic to quirky by way of some particular glitch, piano work and musical hiccups, 'Spayce' EP is a very sweet addition to an already original discography."
https://www.facebook.com/andhimmusic
https://twitter.com/andhim_official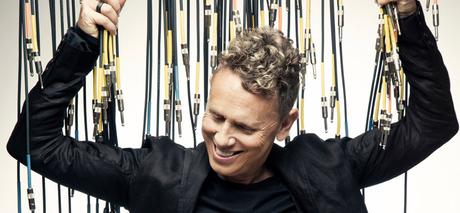 Depeche Mode legend Martin Gore has announced the release of a new solo album entitled 'MG'. It's released on April 27 via Mute Records. The tasty 'Europa Hymn' provides a first taste of 'MG', and can be heard below.
Written and produced by Martin Gore, work began on 'MG' following the final dates of Depeche Mode's 'Delta Machine' tour in March 2013 at Gore's home studio in Santa Barbara. An entire instrumental album had been in his thoughts for some time, particularly since he has been writing instrumentals for Depeche Mode since 1981. "I wanted to keep the music very electronic, very filmic and give it an almost sci-fi like quality," Martin explains. "Music is a necessity for me. I go into the studio at least 5 days a week, every week, so once I had the idea and the template, the process was quick and fun." 'MG' is a soundtrack to an emotional and mysterious film of your own design. From the Angelo Badalmenti - like atmosphere of 'Elk' to the industrial electro swagger of 'Brink', it landscapes a unique and arresting vision. 
Explaining the decision to release the album under the acronym, MG, Gore says, "As the album is very electronic and has no vocals, I felt it deserved another persona so decided to carry on the MG concept from the VCMG album." 'MG' showcases another side to this multi-talented musician. "As a songwriter, I am aware of the power of words," Martin admits. "Especially when they are juxtaposed in the right way with chords and melody. I am also aware of the power of pure music and the emotions that can be created by musical atmospheres and that is what I wanted to capture with this project."
http://www.martingore.com/
https://www.facebook.com/MartinGore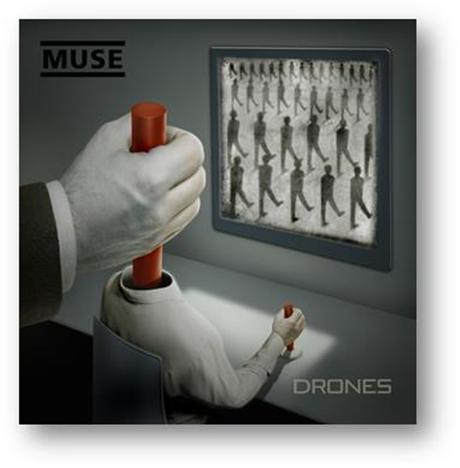 Well, this is more like the Muse that I used to love. The trio have just unleashed their new track 'Psycho', which is the first to be taken from their upcoming album 'Drones', released on June 8. Opening with an aggressive 'Full Metal Jacket'-style intro before launching into fat, pulverising glam rock riffs, 'Psycho' marks something of a return to form after their mostly disappointing previous album 'The 2nd Law'. The concept behind 'Drones' sounds pretty fucked up, and take a look at that artwork... Matt Bellamy says: ""To me, 'Drones' are metaphorical psychopaths which enable psychopathic behavior with no recourse.  The world is run by Drones utilizing Drones to turn us all into Drones.  This album explores the journey of a human, from their abandonment and loss of hope, to their indoctrination by the system to be a human drone, to their eventual defection from their oppressors." Crikey.
https://twitter.com/muse
Rewind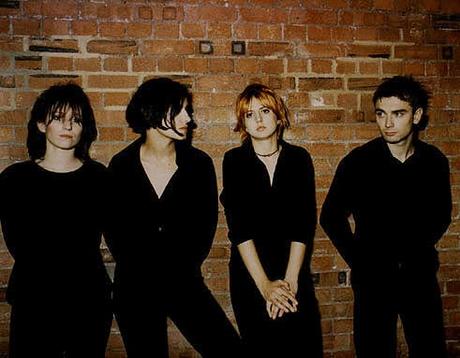 It's that time again where every week I pick my favorite song from those that entered the charts 20 years ago in 1995. Every week a Twitter account called @ThisIsMyJam95 invites followers to pick their favorite new entry of the week, and I have decided to take it a step further by listening to ALL of the new entries before picking the best of the bunch. This week's chart is from February 25 1995, and can be seen in full HERE.
At number 25 we have Mike And The Mechanics with the friendly but dull 'Over My Shoulder', and Stevie Wonder's sickly number 23 entry 'For Your Love' is way below the standard of his best work, but this is admittedly due to its woeful production. At least Stevie's songwriting talents hadn't quite sunk to the level of whoever penned PJ And Duncan's 'Our Radio Rocks', which stunk out the number 17 position.
Punk rockers The Offspring entered the charts at 37 with the brilliant, angsty 'Self Esteem', while Pearl Jam's enjoyable 'Not For You' went in at number 34, and Thunder bagged a number 31 place with their wildly unfashionable but catchy classic rock number 'River Of Pain'. At number 29, Gun's country-flavoured beauty 'The Only One' proved their was a lot more to them than their cover of 'Word Up'. Moby's uptempo number 28 entry 'Everytime You Touch Me' provides the chart with a fine bit of 90s Euro-style techno cheese, and EMF scored what must have been one of their last chart entries at 27 with the rather funky 'Perfect Day'. Bon Jovi's 'Someday I'll Be Saturday Night' has to be one of the finest songs by this love-or-hate-them group who are definitely one of my guilty pleasures. It was the week's second highest new entry at number 9, while Madonna's hypnotic 'Bedtime Story' took the number 4 spot. But there can only be one winner this week: the song that went in at number 13, which happens to be a classic of the Britpop era. Elastica's 'Waking Up' was taken from the band's superb new wave/post-punk flavoured self-debut album, which was released the following month. The album hit number one. Vocalist Justine Frischmann's then-partner Damon Albarn contributed keyboards to the song.
Elastica were sued for plagiarism by the publishers of The Stranglers, Complete Music, who (quite reasonably) claimed that 'Waking Up' resembled The Stranglers' track 'No More Heroes'. The case was settled out of court before Elastica's album was released. Elastica agreed to pay Complete Music 40 percent of the royalties from the album, and The Stranglers were also given a co-writing credit on the song. 
Yesterday (March 14) marked 20 years since
 the
 debut album was released on February 14, 1995. It
 was perhaps the most spiky and post-punkish of all the records associated with Britpop. It was also the fastest selling UK debut album of the 90s. 
After the success of this album turned them into one of the coolest things around, they ended up becoming addicted to heroin, taking 5 years to make a bad follow-up album, and then splitting up. 
It's unlikely that we'll ever see this lot reform, but what a superb debut album.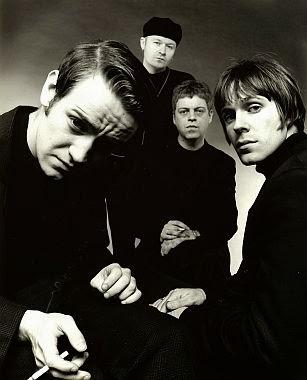 The following week's chart is from March 5 1995 and can be seen in full HERE. 
At number 36 was the rather appalling 'All I Want' by Those 2 Girls (who featured future TV presenter Denise Van Outen) and at number 24 were Drizabone with the soulful but bland 'Real Love', which was originally released four years earlier in 1991. At number 16 was Elton John with the dreary 'Believe'.
Rozalla's 'Call You Baby' was a rather camp slice of piano house that took the number 26 poisition, while the number 23 'Respect' by Judy Cheeks was another slice of house but with a heavy soul flavor. Both OK songs, but not quite as fine as some of the other new entries in a dance-heavy week. Coming in at number 14 were dance act Clock with a lively version of 'Axel F'. Reminiscent of a British 2 Unlimited, I recall buying a few singles of theirs during my years as a very young DJ at my Dad's old club in Corsham, including one with a Clock Megamix on the bside. Even during Britpop my tastes could vary wildly. Interestingly, although they set a record for the act to score the most UK chart hits with cover versions, Clock showed their true flavours by releasing hardcore versions of their songs under the alias Visa. 
Sadly deceased hard house legend Tony De Vit's brilliantly energising 'Burning Up' gave him his breakthrough hit and charted at 25, and at number 13 were The Bucketheads with the brilliant Chicago-sampling 'The Bomb! (These Sounds Fall Into My Mind)'. Another massive club anthem to hit the Top 40 that week was the Nightcrawlers classic 'Push The Feeling On', which was enjoying its third and most successful re-release. The original 1992 track is a barely recognisable and hugely inferior song which was cut up and fattened by American producer Mark Kinchen to make the more familiar version that many of us know and love, aka 'The Dub Of Doom Mix'. 
But the week's very best new entry is another golden great from the Britpop scene, the number 32 'Haunted By You', from the marvelous Gene. Often dismissed as Smiths wannabes, the more attentive always knew that there was a lot more to them than that, although 'Haunted By You' does remind me of a more sentimental 'What Difference Does It Make'. Gene went on to release four studio alnums before eventually disbanding in 2004. Those albums were all reissued last year with lots of bonus material, and a full review of the whole collection can be found HERE. Meanwhile, frontman Martin Rossiter released his long awaited debut solo album 'The Defenestation Of St Martin' in 2012, which turned out to be a wonderful record. More about that HERE.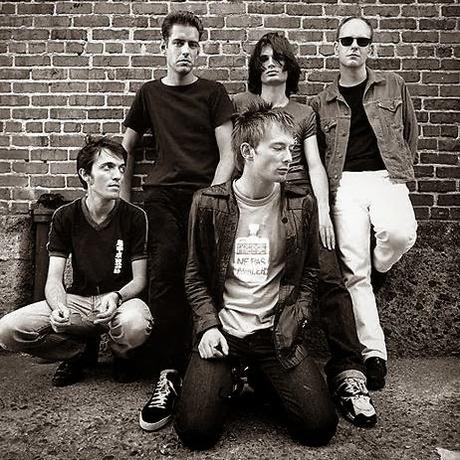 This week's chart is from March 11 1995 and can be seen in full HERE.
Although it features some nice trumpets, I can't say I'm that keen on 'Close To You', the number 38 from The Brand New Heavies, while the number 37 entry credited to MC Spy D And Friends turns out to be the work of Brian May. And since 'The Amazing Spiderman' is terrible, it's no surprise. Although I loved some of their work, The Cranberries' number 35 'I Can't Be With You' firmly establishes Delores O Riordan's voice as an acquired taste, and lacks the appeal of their other singles. As for Aaliyah's number 32 'Age Ain't Nothing But A Number', I don't like this bland style of RnB and I don't care much for the song either. I wasn't aware of the BBC comedy series The Glam Metal Detectives, but I remember the number 29 hit that it spawned, 'Everybody Up!', which sounds worse now than it did then. Sophie B Hawkins scores a number 24 entry with the nauseatingly lightweight 'As I Lay Me Down', while Des'Ree's notoriously dull 'You Gotta Be' gets a re-release and enters at number 19.
Sparks deliver an infectious helping of high energy, euro-flavoured melodrama with the brilliant 'When I Kiss You I Hear Charlie Parker Playing', which comes in at 36, Rockford Files and the excellent house floorfiller 'You Sexy Dancer' enter at 34, while the Hardfloor mix of Mory Kante's 1987 gem 'Yeke Yeke' comes in at number 25.
Dodgy's wonderful 'Making the Most Of' was re-recorded for a single release, which reached number 22. The guitar solo is excellent, and Britpop era brass combo The Kick Horns were more prominent on the song, but the verses just don't sound right compared to the original from the 'Homegrown' album. Faith No More's rocking 'Digging The Grave' comes in at 16, but it's three 90s classics that provide the three highest new entries this week, all fine songs that have gone on to stand the test of time. At number 11,  the beautiful 'Ten Storey Love Song' was the second single from the second Stone Roses album 'The Second Coming', and the B-sides 'Moses' and 'Ride On' were the last new songs that the band released. At number 9, the sound of Summer 95 arrives early with 'Wake Up Boo', which gives the Boo Radleys the highest new entry. It's a shame none of their other (and better) songs made it as high.
But my pick of the week goes to the number 17 entry, Radiohead's classic 'High And Dry', one of the band's most infectious and anthemic songs, and one that still works magic 20 years later. 'High And Dry' was taken from their magnificent second album 'The Bends'. According to Wikipedia: ""High And Dry" was recorded during the Pablo Honey sessions but was dismissed by the band, who thought that it sounded like a Rod Stewart song(!). However, during the sessions for The Bends it was rediscovered and remastered, as it was felt that it worked well with the rest of the album's content. The version that appears on the album is the original demo; it was never re-recorded. The song is widely regarded as Radiohead's most accessible pop hit, and was a live favorite, though it has not been performed in almost two decades. In a 2007 interview with Pitchfork Media, Thom Yorke stated that he did not like the song, saying "It's not bad... it's very bad". He also stated that he was pressured into including the song on The Bends."
Unbelievably, 'The Bends' celebrated its 20th anniversary two days ago (Friday March 13). A powerful and dynamic record that sounds just as brilliant now as it did when I first heard it two decades ago.
Meanwhile in the album chart, The Fall's 'Cerebral Caustic' enters at 67. Certainly not one of their best albums, although 'The Joke', 'Don't Call Me Darling' and a few other tracks provide stand out moments. Meanwhile, Tricky is at number 13 after releasing the superb 'Maxinquaye', which entered at number 3 a week earlier, and Leftfield's seminal 'Leftism' is at number 35, spending its 5th week on the chart. PJ Harvey's 'To Bring You My Love' enters this week's chart at number 12.
Back next week, or maybe the week after.