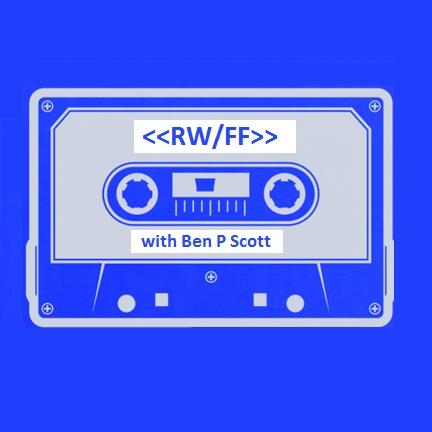 The first RW/FF column of 2014 features Sparks live, links to my 2014 preview plus new music from Pixies, Stephen Malkmus And The Jicks, The Bohicas and Courtney Barnett. So here we are, the first RW/FF column of 2014. The first since my Christmas Eve special a few weeks ago, where did that time go eh?
So just in case you missed it, 2013 ended with my Top 50 Albums Of The Year list. It was a bit of a mad rush putting the final touches on it and publishing, but it was good to have an "end of year list" that did actually appear at the end of the year rather than in November like a lot of sites did. Go HERE to see all five parts of the list. But the highlight of each year for me is putting together my annual compilation of the year's best sounds. I've been doing this since 1997, and this year's 2 CD set turned out to be incredible. My favorite yearly compilation there has been in a long, long time in fact. You can listen to the whole thing HERE via Mixcloud.

During December I also broadcast three special 'best of 2013' editions of my weekly radio show The BPS Broadcast, that I do voluntarily for my hometown's own local station Melksham Town Sound. Their website can be found HERE, and on Wednesday nights they play host to an evening of other live shows. Devon plays a diverse mixture of metal, emo, post-hardcore, punk and other general rock stuff from 6 till 7, and news on her show can usually be found at her Twitter HERE. One of the two gig promoters at Sheer Music also has his own show, in fact The Colour Of Vinyl is also a music blog that can be found HERE. Usually dealing with the sort of punk rock, ska and hardcore that soundtracked my mid 2000's, Rob usually broadcasts from 7 till 8, and previous shows can be heard on Mixcloud HERE. Completing the line-up is Cameron, who hosts The Cam B Show and airs a diverse mixture of stuff that he listens to... And on the occasions he plays any modern chart music he usually warns you so you know to tune out for a few minutes or so... Or not if you're that way inclined. His shows are also on Mixcloud HERE. Over the last few weeks, all three presenters also hosted special editions of their shows dealing with their favorite albums of 2013. Rob, Cam and Devon's lists can be found HERE, along with my own Top 20. My good friend and dance music expert Jason B begins his own show tonight at 6pm, with regular programmes planned for Monday nights, just after my show. He has launched a Facebook page for the show, which can be seem HERE. My own shows are every Monday from 7-8pm (more details to be found HERE) and a second weekly show (that will be dealing with music of the past) will be announced soon...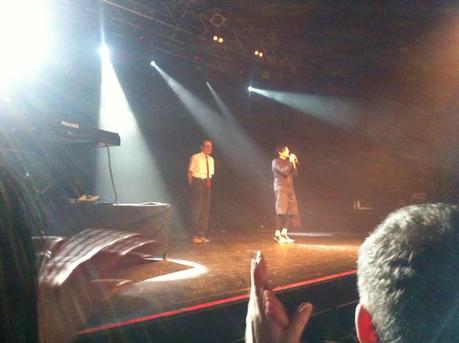 Because my original article was lost on a USB stick, I had to rewrite all of my review of the Sparks gig I went to in late November. That was finally published a few days ago, and the full report can be found HERE. "Their decision to do an entire tour with every note of every song resting purely on their abilities is one that demonstrates their well-developed skills as performers, while the treatment given to each number highlights their artistic strengths and ongoing ability to carry on progressing. They remain as fun, inventive and engaging as ever, their stage presence is tremendous, and the way the two occupy their surrounding space with sound is an absolute pleasure to experience. While many of the groups of the 70's descended into tired nostalgia-dependent parodies of themselves, Sparks have stood the test of time in massively admirable fashion and continue to innovate. And unlike many acts that have been around as long as them, you always look forward to what Russell and Ron have lined up next..."



So enough about 2013, let's move on to what the music world has in store for us this year... '2014: the year in music ahead' is a two part article that acts as the perfect preview for the year coming. It features Blur, Radiohead, Manics, The Fall, Morrissey, Dodgy, Mark Morriss, Mogwai, Beck, Temples, East India Youth, The Anchoress, Zoo Zero and many, many more. Part one is HERE, and part 2 is HERE.



I'm pleased to hear that my fellow writer Dominic Valvona is taking his superb Monolith Cocktail site to new levels. As well as taking on contributors for the first time, the diverse and revelatory music blog has also opened up its own Twitter, Facebook and Instagram accounts. Those can respectively be found HERE, HERE and HERE. And of course, the site itself is at http://monolithcocktail.wordpress.com/



This week saw the 67th birthday of my hero David Bowie. It was exactly a year ago that Bowie broke his near-decade long silence to reveal the news that he was releasing a new album. 'The Next Day' still sounds fantastic now, and no doubt will still sound amazing in decades to come, like many of his other records. In case you missed it, for God Is In The TV's 'Bowie Month' that took place last March, I wrote a heartfelt tribute to the legend entitled 'What Bowie Means To Me'. That can be read HERE. Also, sick of all the various 'Greatest Hits' compilations that miss out so many of his best tracks, I put together six of my very own 'Best Of Bowie' compilations, which can be listened to HERE. In the meantime, here's one of the finest tracks from the landmark album 'The Rise and Fall of Ziggy Stardust and the Spiders from Mars', one that never seems to get played on those 'classic rock' stations, even though it should. Truly electrifying... 
Following on from the surprise release of their 'EP 1' last September, the Pixies have only gone and done it again. The band have made 'EP2' available to fans via a limited edition 10" vinyl, and via an instant download which appeared this morning. The EP features 'Blue Eyed Hexe', 'Magdalena', 'Greens and Blues' and 'Snakes'. The vinyl release is limited to 4000 copies and comes with a FLAC download plus a black patch-stitched hoodie. Alternatively the EP can be downloaded for £4 via the Pixies website... Rumours are that an album is on its way and a little bit of inside info I was told a year or so ago seems to back that up. Despite only hearing it once so far, 'Blue Eyed Hexe' immediately strikes me as the best thing the group have released since they reformed. Not too sure who's playing bass on this one though...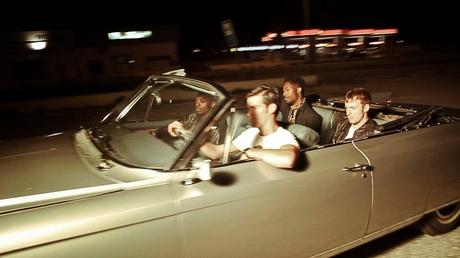 In terms of new bands to look out for this year, it's The Bohicas that are getting me rather excited. Banging out dark, adrenaline charged rock n roll is something that these four men do brilliantly on the two new songs that soundtrack their debut video, which can be seen below. 'XXX' and 'Swarm' offer fierce guitars, post-punk atmospherics and driving rhythms that come together in explosive fashion, suggesting that this new signing to Domino Records are most definitely worth looking out for. A press release describes the "Essex and east London borderlands"-based group as one that makes "ambitious and arresting rock 'n' roll", adding that they "also have a serious stage presence and are destined to be heralded as a great live act."
Former Pavement man Stephen Malkmus is returning with his band The Jicks for another album very soon. 'Wig Out At Jagbags' is out January 7 via Matador, and January 6 in the UK via Domino. Here is the superb new single 'Lariat', a track that caught my ears with a great tune and typically smart Malkmus-isms such as the line "We grew up listening to the music from the best decade ever..." 
Malkmus said of the album: "Wig Out at Jagbags is inspired by Cologne, Germany, Mark Von Schlegell, Rosemarie Trockel, Von Spar and Jan Lankisch, Can and Gas; Stephen-Malkmus-imagined Weezer/Chili Peppers, Sic Alps, UVA in the late 80's, NYRB, Aroma Charlottenburg, inactivity, Jamming, Indie guys tring to sound Memphis, Flipper, Pete Townshend, Pavement, The Joggers, The NBA and home life in the 2010's..."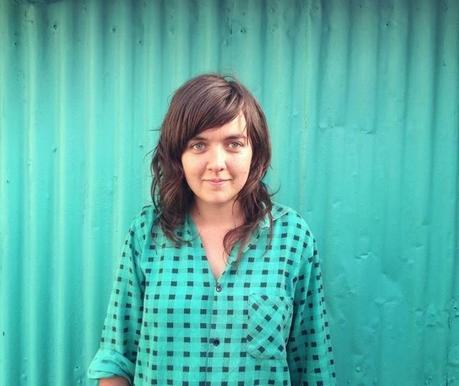 A track that I heard weeks ago on BBC 6Music's brilliant weekend early morning show presented by Mary Anne Hobbs, and a song that has gathered enough popularity for this particular artist to feature in the NME's 'ones to watch' list for 2014. With shades of grunge, country and lo-fi, there's certainly no mistaking Courtney Barnett for a British artist, since the sound of 'History Eraser' clearly comes from a place where the sun lasts long into the day: in this instance Australia. With enjoyably lazed, deadpan vocals and raw guitars, this fine selection from the Melbourne singer-songwriter has put her firmly on the 2014 musical map. It's taken from 'The Double EP: A Sea Of Split Peas', which combines two releases that were issued last year in 2013. "The one thing that captivates me in a song is the honesty of a songwriter," says Courtney, "And that doesn't mean it has to be deep, dark personal secrets, it just means it has to be honest. It could be about walking to the shop, but if it's said with that person's perspective then it can make it interesting..."
Another track that was one of my Dad's favourites. I remember him singing to this in the car, even when the song wasn't playing... But I'm mainly featuring this as a tribute to Phil Everly, one half of The Everly Brothers, who died this week aged 74. With his older brotherDon, they were one of the biggest bands of the 1950s and early 1960s and were famous for their close harmonies. Their hits included 'Wake Up Little Susie', 'Cathy's Clown', 'Bye Bye Love', and 'All I Have To Do Is Dream'. The Everly Brothers were one of the first 10 acts to be inducted into the Rock and Roll Hall of Fame when it was launched in 1986.'Bye Bye Love' was written by Felice and Boudleaux Bryant... Personally I prefer George Harrison's version, but had to feature this one as a way of paying respects. RIP Phil.
Rewind:
I have finally put all my musical memories from 1995 in one place. Actually due to the length of my memories from that year there are in fact two parts. Part 1 is HERE, and the second is HERE. After promising it for months, my epic five part 'Best Of 1995' compilation is now complete after a few alterations to the running order. I HAD to make sure it was as perfect as it could possibly be. Now I just have to upload the bloody thing to the internet so you folk can stream and listen to it. It WILL be worth the wait, trust me... After that my next task is moving on to my recollections of 1996...
See you all again in a week or maybe two... Bye.