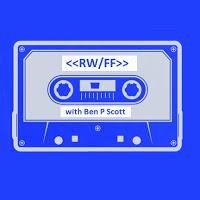 This week: I pay tribute to the late, great Philip Chevron of The Pogues, and remember his brilliance. I review the incredible new Teeth Of The Sea album 'MASTER', as well as new albums from NO CEREMONY///, and Moby. Also, new music from Black Hearted Brother, Parquet Courts, China Rats and Kid Karate. In the "Rewind" part of the column, I remember the music that my fellow pupils used to bring into school with them in 1995.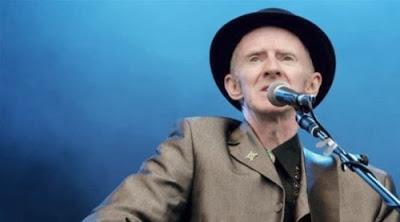 A few days ago I was deeply saddened to hear that Phil Chevron of The Pogues had passed away at the age of 56, a very sad loss indeed to the world of music as well as to his friends and family. 
The band announced "After a long illness we are sorry to inform you that Philip passed away peacefully this morning and we all send our sincere condolences to his family."
Regarded as one of the most influential figures in Irish punk music, Chevron hailed from Dublin and founded the critically acclaimed Radiators From Space in 1976, a band who released two albums before (temporarily) disbanding in 1981. Chevron joined The Pogues in 1985 for the release of their classic 'The Rum, Sodomy And The Lash' LP. Proving himself as a brilliant songwriter he also penned a number of the band's songs including the magnificent 'Thousands Are Sailing', released in 1988 and featuring on the band's third album 'If I Should Fall From Grace With God'. The band fell into disarray in the early 90's, as MacGowan was sacked from the group in 1991, with Joe Strummer joining as frontman for a while. Following health issues and problems with drugs and alcohol, Chevron left the band in 1994.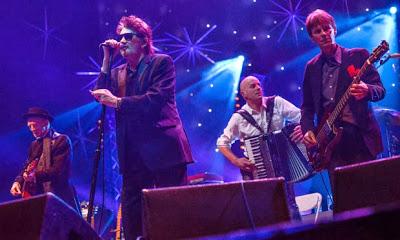 But luckily the story didn't there. In 2001, The Pogues reformed with their classic line-up and went back out on the road, playing their magnificent back catalog to crowds all over the world. Enjoying being on the stage and making music, Chevron also revived The Radiators From Space (as The Radiators Plan 9) after a successful reunion show in 2003, the band releasing their long-overdue third album 'Trouble Pilgrim' in 2006. Also becoming something of an unofficial spokesperson for The Pogues, in 2004 he personally oversaw the remastering and re-release of the band's entire back catalog on CD.

In June 2007 it was announced that Chevron had been diagnosed with esophageal cancer, which he had recovered from by 2009 after a course of chemotherapy. However in May 2013 Chevron announced that the cancer had returned and it was "lethal". His final appearance took place less than a couple of months ago in August at the Olympia Theatre in Dublin for a testimonial concert, featuring Shane MacGowan, Roddy Doyle and many others.

His death comes as very sad news. Despite the band being on their last legs at the time, I discovered The Pogues in the mid 1990's, and they quickly became a huge part of my musical life. None of it would have been the same without Philip Chevron. Goodbye Phil, and cheers for the music you left behind.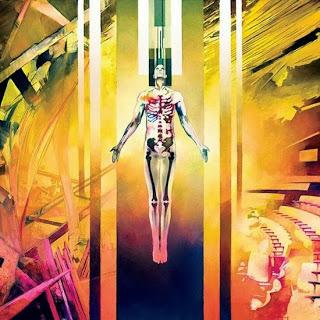 Teeth Of The Sea
's astonishing third album 'MASTER' is a record that's impossible to categorise and truly stands on its own in a musical world overpopulated by conformism. Incorporating elements of krautrock, electro-prog, psychedelia, metal and even disco (amongst other things) into a puzzle of cosmic terror, it's a terrific, boundary breaking fusion of sounds. 
Introduced by a frightening German android, the opening 'Leder' leads into 'Reaper''s punishing disco textures, where bellowing synths, a 
pounding 4/4 beat and tribal percussion form the basis for a dramatic piece evolving into powerful, industrial post-rock. 'The Servant' delivers awesome suspense, frazzled analog synths and fucked-up trumpets that sound like swarms of wasps, while the mighty thump and mechanical menace of 'Black Strategy' shoots brain-frying sounds through your eardrums, frightening yet mesmerising with its hallucinogenic power and entrancing Moroder-esque synths. Just when you think it can't get any bigger, it does just that and continues to do so throughout every astounding minute, with the brass elevating it to new atmospheric levels. 
Halfway through the closing 'Responder', the mood grows heavier as it threatens to erupt so forcefully, you're scared of what it might do to your ears. As its apocalyptic robo-march climaxes, it serves as the perfect ending to an astonishing album, but 'Master' is more than just an album. It's an experience. Do yourself a favour and do this record justice by playing it through a good pair of headphones, and then you will be able to feel the full power of the Master. People complain about the lack of unique, original music these days. There's no shortage of that here. Enjoy. Read my full review of the album HERE, and listen to it below.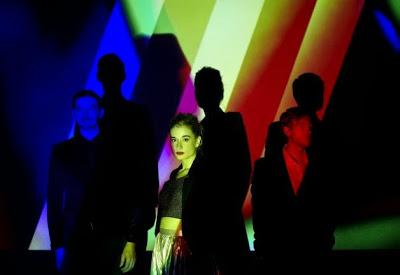 NO CEREMONY///
 are a Manchester trio who are known for haunting electro pop as well as excessive use of capitalised, gapless titles, and their self titled debut arrives after a number of fine single releases, which are also present here. It's a collection of songs touched by heartbreak, longing and late night vibes, and the whole record has an after hours atmosphere, a transcendental spirit projected through elegant house stylings. 
An emotional floor filler done to perfection, the exquisite 'FEELSOLOW' is nothing less than a proper dance anthem, very much like something that
Perfecto Records
could have released in the 90's. Solemn yet euphoric, the piano notes plead and yearn, while the rhythm pulses very much like a heartbeat. If I could only pick one track from everything here, it would be this one. Without a doubt one of the songs of the summer, moodwise it's also icy enough to sound good in the winter. 
The darker territory of 'HEARTBREAKER' finds 
Pixies
 man 
Joey Santiago
 lending piercing guitar to the cold, buzzing ambience, while heartbreak is also at the heart of the sweeping, slow paced 'WARSONGS'.
The middle of the record goes through a weak patch, and undeniably there isn't a great deal of variety here. They seem to have settled on a certain style and they are more than happy to do all that they can with it. When they come up with dark, emotive treasures like 'FEELSOLOW' they manage to perfect this sound, but when they're losing the listener's interest halfway through a 32 minute album, it's clear that they might need to learn a few new tricks if they want people to come back for more in the future. Despite this, its high points are good enough to earn it a 7 out of 10 in my full album review, which can be seen HERE.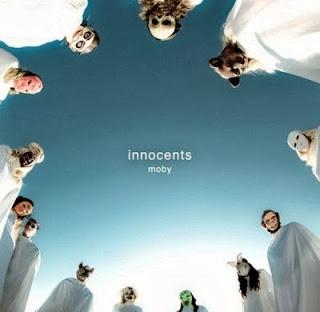 Having been making music for over 30 years (including an early period in a hardcore punk band), and selling over 20 million records worldwide, prolific electronic legend 
Moby 
finds himself on his 11th studio album. He recently stated that he didn't like full-scale touring because "pretty much all I want to do in life is stay home and make music". Recorded completely at his New York apartment, this LP shows an artist at ease with his style, and someone who isn't ashamed to call on famous friends for a bit of assistance. 
The gorgeous, wintry 'Almost Home' is half hymn, half country ballad, and elsewhere the beautifully solemn elegance of 'Going Wrong' is almost like 
Mogwai
 covering something from 
Bowie
's 'Low'. 
The deep tones of
Mark Lanegan
give the excellent 'The Lonely Night' a rich, gloomy depth, almost like a mournful Christmas carol, and when Moby handles the vocals himself, the
Nick Cave
-meets-
Ian Curtis
delivery on 'The Dogs' highlights his fondness for
Joy Division
, as does the despair evoked by the desolate analog synths. 
A slightly patchy LP, but undoubtedly one that has its moments and proves that Moby can still conjure up something great every now and again. Someone just needs to tell him that sometimes, it would be wise to keep the guest vocalists to a minimum. Read my full album review HERE.
With so many new bands influenced by shoegaze and psych-rock, it's rather fitting that one of the originals is making a return. Neil Halstead is best known as the guitarist and vocalist of both Slowdive and Mojave 3, and joining him in Black Hearted Brother are Mark Van Hoen (Seefeel, Locust, Scala), and Nick Holton (Holton's Opulent Oog). Their debut album 'Stars Are Our Home' comes out October 22, and taken from it is this wonderful lead single '(I Don't Mean To) Wonder'. As rhythms grind, a mighty wave of FX-drenched guitar surges over dusty beats and trippy vocals, serving as a fine introduction to the group. The album is available as a download, CD or 2xLP and will be released on Sonic Cathedral in the UK and Slumberland in the US, both sites now have the album available for pre-order. Go to the band's Facebook page HERE for more info.
The Brooklyn-based four-piece Parquet Courts have come a long way in such a short space of time. At the beginning of the year no-one knew who they were, 10 months on they seem to be a band who a lot of people are talking about them. After hearing their fantastic new EP 'Tally Up All The Things You Broke', I'm going to be talking about them as well. It's a five-track release that follows on from their debut 'Light Up Gold' album, which came out in January, and it comes out next week (October 14). While a large portion of the EP sounds A LOT like The Fall (mind you, so do a lot of bands), this lead track 'You've Got Me Wonderin' Now' is a tasty slice of upbeat and wildly infectious stoner punk, almost like Pavement would sound like with the added bonus of a recorder. Go to their Facebook page HERE for more info...
In contrast to the more complacent new bands of the last few years, China Rats are more like what the modern day sound of Britain should be: pissed off, disillusioned and angry at a Conservative government that continues to shit on many. 
Within the swaggering energy and blaring punk guitars, amongst their other influences we can hear The Clash and a few other classic British bands, but make no mistake, this is music for the 21st century that provides a suitable lyrical reflection of the times we live in today. 'N.O.M.O.N.E.Y.' is part of their 'Don't Play With Fire' EP which will be released next week on October 14. More info about that can be found HERE.
Kid Karate are vocalist/guitarist Kevin Breen and drummer Steven Gannon. Apparently they are influenced by Death From Above 1979, LCD Soundsystem, Queens of the Stone Age, Lightning Bolt and Death Grips, but to me this single of theirs sounds like The Black Keys doing battle with Kasabian. The 'Lights Out' EP from which this is taken is out on CD next week, and can be downloaded from their Bandcamp page HERE.



Rewind: 1995 (Continued)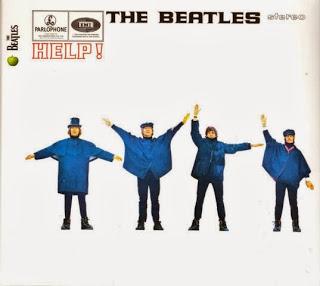 Following the release of '(What's The Story) Morning Glory', there wasn't much else I listened to at home. The Blur album that was only a couple of months old didn't get played for a while after Oasis had put it in the shade. During the rare occasions that I wouldn't be playing Oasis, I'd be investigating more music by the band that they resembled (some say plagiarized) the most. As I've mentioned in previous columns, my Mum grew up in the 60's with the music of The Beatles and owned a number of their albums on vinyl. To this day she still has the same vinyl copies of 'Help', 'Let It Be' and the red and blue albums that she bought back in the day. Back then fans would personalise the sleeves their favorite records with doodles and other additions to make it feel like their own. A lot of people considered their favorite album as an extended part of themselves, and would carry their most prized piece of vinyl everywhere with them. Coming to think of it, this was still happening in the 90's and I know this because of the fact that I'd proudly bring my tapes and CDs into school to show them off, almost like a way to express the sort of person I was and how I looked at the world. 
When people who I didn't like at school (for good reason) brought in their own excruciating musical choices, it made me hate the bad music in question even more. And it made me dislike the people in question even more as well. It also saw the beginning of a link and a theory that in most cases has proved to be true: the worst people I've encountered throughout my life have all listened to terrible music. I'm not going to claim that all people who listen to bad music are also bad people, because these include some of the best human beings you could ever meet, but it's almost as if other people who understand the music that I can relate to are people who can understand and relate to my way of thinking.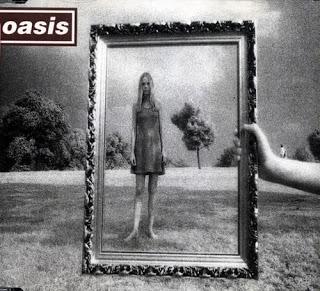 A few weeks after the album had hit the shops, 'Wonderwall' was released as a single, an obvious choice. As I had predicted, it soon became an anthem that elevated Oasis to yet another level. They were now truly household names, and unlike most household names, the music press were on their side. Not everyone was on their side though... The DT class (design and technology) would allow us to either listen to the radio or on rare occasions even bring our own music in. I had bought the 'Wonderwall' CD single from Woolworths in Chippenham and was blown away by the quality of the B sides, particularly 'The Masterplan'. It sounded so incredible to my ears that I honestly thought that their music was powerful enough to convert anyone cursed with poor taste and little knowledge, so I took it into my DT lesson ready to blow everyone away with this brilliant 4 track CD, one of the finest examples of its kind. So when some arrogant wankers labelled it "shit" and followed it with their own idea of musical excellence, I had to laugh at their diabolical choice: 'Gangster's Paradise' by Coolio. What an unforgivably awful song. Worse still, it was a tape containing multiple versions of the atrocity. To me it just sounded like the chorus of someone else's song interspersed with some terribly poor attempts at rapping, and this was at least 16 years before I was even aware of the (needless to say) far superior Stevie Wonder track that the talentless Medusa-haired twat had based his lazy, appalling pile of shit on. It was number one for a while too, something that suggested that while Britpop was the focus of the nation, many of the kids my age who would soon become teenagers were listening to disposable nonsense. 
When they grew a few years older they'd be buying the singles that dragged the singles charts downhill, but this was yet to come and I didn't see it happening, especially while a new golden age of guitar bands seemed to have discovered a magic touch, like they'd learned some sort of winning formula that was going to cement their places in history as the biggest of all time. In hindsight, the kids who would have been gripped by the Britpop movement were a couple of years older than us, but I was lucky enough to know about their music as well as being young enough to see the things I loved as exciting enough to be able to dominate everything. At 11 years old I had that optimism, and even when being bullied and taunted at school I'd still think positively and assure myself that it would soon pass. Nowadays I think that this was also due to me enjoying life outside of school so much, and also down to the inner strength I gained from my favorite music.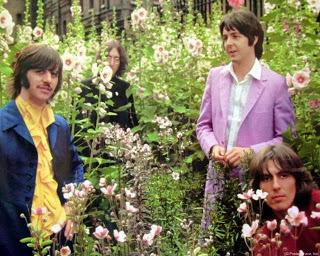 I was lucky enough to experience the days when Britpop in full swing, and also just about old enough to remember the closest thing any of the post 1960's generations got to enjoying a Beatles reunion. A Fab Four revival was also taking place partly due to a certain Manchester band demonstrating their fondness for their music, which helped introduced many new listeners to John, Paul, George and Ringo. Not that they'd ever been out of fashion. I'd already been aware of much of their music for a while, and this new revival plus the (then) upcoming reunion saw my interest in the band reach new levels. More on that next time...
http://rwffmusic.blogspot.com/